While the recall election has focused the attention of the media onto the budget crisis, California has quietly proceeded with a progressive model for sustainable building that is being reviewed and replicated by states nationwide. In particular, the UC Merced campus now under construction is the most sustainable campus ever built in the nation. To highlight the state's program for sustainable buildings, TPR is pleased to present this interview with Aileen Adams, Secretary of the State and Consumer Services Agency. In this interview, Adams delves into the challenges and accomplishments her agency has faced over the past five years and what is at stake in this election to recall the governor.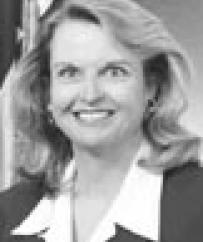 The Secretary of our State and Consumer Services Agency manages a small empire of agencies and departments for the Governor. Highlight your responsibilities and elaborate on a few of your priorities?
Our agency oversees 12 departments and 15,000 employees. The activities of our departments include civil rights enforcement, consumer protection, the licensing of 2.5 million Californians in more than 230 different professions, state procurement and building, and the administration of two state museums-the California Science Center and the California African American Museum in Exposition Park. In all of these areas, our goal is to be at the forefront of the nation. We have worked hard with the governor to pass the country's strongest civil rights and consumer protection laws; to build "leadership" buildings that are models of sustainability; to institute procurement reform; and to develop parks and schools that are centers of neighborhoods.
In terms of the important work of New Schools/Better Neighborhoods, two state entities within our agency are critical to building better schools: the Office of the State Architect and the Office of Public School Construction. During the past few years, we have streamlined the school construction process by cutting in half the processing time for applications and having state agency reviews run concurrently, instead of consecutively. As a result of these streamlining efforts, we will be able to allocate all of the $11.4 billion of voter-approved money for K-12 schools from the Proposition 47 School Construction Bond by March 2004-more than twice the money in half the time as was processed for the previous school bond. This current wave of school construction, coupled with increases in building new homes from the $2 billion voter-approved housing bond, is one of the largest public works projects in the country. These efforts are part of the governor's Build California Initiative, which is creating about 500,000 new jobs at a time when three million Americans have lost jobs and the federal deficit is approaching $500 billion, the largest ever.
Our agency also has led the effort to build "sustainable" state buildings and schools. Sustainable buildings use key resources like energy, water, and materials much more efficiently than buildings that are simply built to code. They create a healthier work environment, with more natural light and cleaner air, and contribute to employee productivity. Sustainable buildings are also cost-effective, saving taxpayer money by reducing maintenance costs and utility bills.
Under the Governor's Sustainable Building Executive Order, our agency brought together over 40 state departments, including all of the construction, environmental and health agencies, to build better buildings. As a result of this "team approach," the state has developed "leadership buildings"-buildings that stand as examples to other communities of how you can build and honor the environment at the same time. In a recent $400 million project located at the east end of the Capitol, we're saving $500,000 a year in energy costs alone because of this new emphasis on sustainable building. We also recently completed installing an acre of solar panels on the roof of the Franchise Tax Board building-the largest array of panels on any state office building in the country. So we're focusing on saving taxpayer dollars through sustainable building, which also has important benefits for the environment.
In the context of promoting the construction of sustainable buildings, what might we expect at U.C. Merced?
UC Merced, the first new UC to be built in 40 years, will be the most sustainable campus ever built in the country. It has truly benefited from our agency's focus on sustainable building. Over three years ago, the governor asked me to head the UC Merced Red Team, which is comprised of representatives from relevant state agencies, UC Merced, city and county officials, and local community leaders. Every week, we work together to streamline and coordinate the building of that campus. Like the Sustainable Building Task Force, the UC Merced Red Team is a powerful, transforming partnership that cuts through bureaucracy and gets the job done. As a result of a high level of coordination, we have met the governor's goal of opening the campus a year earlier than scheduled.
Working on UC Merced has been a real passion for me. The Central Valley is the most underserved area by the UC system, and it has some of the highest unemployment rates and poverty levels in our state. When it opens to graduate students in 2004, UC Merced will be the "greenest" campus in the world, using all of the most recent techniques and strategies for respecting the environment and saving energy and water resources. It will become a model for the rest of the country and provide an enormous economic stimulus for the Central Valley.
How many other like task forces are you involved in leading and what are the public objectives of these partnerships?
Whenever I can, I use the "partnership" or "team" approach to implement a new initiative. It is the approach that makes government work best. For example, we used the "team approach" for the Science Center school project, a K-5 science/math school that is a collaboration between LAUSD and the California Science Center. This will be a state-of-the-art neighborhood school for about 1,000 kids. It will be located in Exposition Park next to three world-class museums-the California Science Center, the Natural History Museum, and the California African American Museum. It will also house a center to train science and math teachers, as well as parents, in the best teaching techniques. This effort is an important public-private partnership with philanthropist Wallis Annenberg having just contributed over $25 million to enhance the Science Center.
The Science Center School had literally been languishing in bureaucracy for ten years prior to our administration. We set up regular meetings with Los Angeles Superintendent of Schools Roy Romer and members of the Los Angeles School Board. Together, we established an action plan and held people accountable each month.
We've also worked closely with the Collaborative for High-Performance Schools (CHPS), a group that helps districts build sustainable schools that include a lot of sunlight, which studies show substantially improve student test scores and teacher performance. Thirteen high-performance demonstration schools are currently under construction throughout the state using CHPS criteria and its Best Practices Manual.
We have helped to spark an important revolution in how buildings are built. We established the model at the state level. Then many cities and counties followed our lead. UC Merced adopted our approach, and recently the UC Board of Regents implemented a new sustainable building initiative. The UC's commitment alone will amount to billions of dollars in new projects. Our agency has made a big difference in the field of sustainable building, and it has been very exciting to watch our efforts being replicated in so many other places.
Let's turn to the recall and the perfect political storm swirling through the state. Obviously any threat of change in the Capitol engenders questions of continuity and concerns about predictability. What's at risk in this recall for our secretariat and the agenda you are championing?
In my opinion, this recall is a serious and costly threat to democratic principles that I hold dear. The state is spending $65 million dollars, as well as untold millions in higher bond ratings caused by the instability, to overturn a legitimate election held less than a year ago. And the possibility exists that we could replace our governor with someone who receives a fraction of the votes that he does on this ballot. The recall is a recipe for chaos. It could continually be used to replace any governor because "what goes around comes around." It's unfortunate in terms of the financial cost, but the cost to democratic principles is beyond calculation. I hope that people of all parties vote for principle over politics, and vote "no" on the recall.
In terms of what programs are at risk, I don't know for sure. I suppose one could argue that everything that this administration has stood for is at risk. The one million poor children who have health care today and who didn't have it before. The student test scores which are up five years in a row because of this governor's strong commitment to education. The strongest environmental, consumer, civil rights, and sensible gun safety laws in the nation. The strongest protections for a woman's right to choose. Widely acclaimed quality judicial appointments, which are the most diverse ever. Everything this administration has stood for is potentially at risk, although I certainly hope that we will not move backwards.
One doesn't have to rent the movie Network to know that cynicism abounds in the land re representative government. Direct democracy increasingly is viewed as a faster and better way to fix things. You've spent your life in public service, both at the federal, and now the state level. How do you explain both this public cynicism and an underappreciation of the value of government experience as a qualification for leadership?
I don't think that people often see what's good in government, which is partly the fault of the media. The press often is not interested in what's right and what works, but in what doesn't work and what's wrong. How many times do you read about the success story of sustainable buildings, the Science Center School, or UC Merced? Or the success story of streamlining government to get twice the money out in half the time to build needed schools? Certainly the press should be a critic of what's wrong in society, but if we had anything approaching equal time for "what's right," I think that people might have a different view of government.
From within government, I see the faces of countless real people whom we help every day. For example, on 9/11, I spent the day with survivors and victims. We have worked tirelessly in California to give the over 200 family members who live here comprehensive services and support. Many survivors still come together in facilitated groups as part of their healing process. For some of us in government, they are part of our extended family. Most family members want privacy, not publicity. But the healing that is taking place facilitated by dedicated public servants is not a story that you will read.
Let's close with your response to the question: can one still make a difference through service in government?
Yes, we make a difference in people's lives each and every day. Even giving everything we've gone through in the last few months, I would always recommend that people go into public service and into government. It's one of the greatest honors one can have and one of the most rewarding experiences.
This administration has touched the lives of countless average Californians. The millions of children with health care, with scholarships, with higher test scores. The janitors who now have health insurance because of our policies. The farm workers who have the right to arbitration for the first time. The patients who have the first Department of Managed Health Care in the country. Gays and lesbians who now have fundamental civil rights long overdue. Small business owners who are receiving state contracts in record numbers. Parents of children gunned down by gang violence who now have the strongest gun control laws in the country. Consumers who have the strongest privacy and lemon law protections available. Communities that have more parks than ever before. While many challenges remain, we have created a better future for our kids and a better, more compassionate society for all Californians.
No matter what happens on October 7, when I drive by the Science Center School or UC Merced, or I talk with a victim of the 9/11 tragedy, I will feel a deep sense of pride in what this administration has accomplished.
<