The San Fernando Valley Economic Alliance recently sponsored a conference addressing the future of neighborhood development in the Valley. TPR is pleased to present this interview with Bruce Ackerman, President and CEO of the San Fernando Valley Economic Alliance, in which he discusses the Alliance's interest in housing policy and in facilitating debate and discussion of solutions to the area's housing crisis.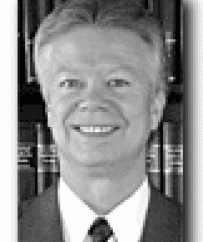 What was the Economic Alliance's motivation for holding its July Vision 2020 conference to examine housing and neighborhood needs in the San Fernando Valley?
We launched Vision2020 a year and half ago with the specific intent of coming up with a new general plan for the entire San Fernando Valley region. Currently, each of the five individual cities (San Fernando, Burbank, Calabasas, Glendale, and Hidden Hills) that comprise the Valley have general plans, but there was no blueprint for trying to tie the five cities together and plan for the future of the entire region.
As we went through that process, one of the things that we identified was a growing concern over the housing shortage. This took many different faces. The first issue is that many people who want to buy homes can't afford to. The second issue is a concern for the jobs/housing imbalance -- people want to live near where they work. Third, we found a growing sentiment that people would like to live where there are shops, where there are things to do -- movies, restaurants, etc.
These findings contributed to, number one, going out and contracting with Pepperdine and Joel Kotkin, et al. to look at the housing needs in the San Fernando Valley and, most important, solutions to these needs. Number two, as a result of Vision2020, the American Institute of Architects' San Fernando Valley Chapter became fascinated with what we are doing and decided they wanted to launch a contributing program. This program would actually take an area -- we ended up picking Panorama City -- in which they could create a new urban design concept.
What are the takeaways from this Housing Conference for the Economic Alliance's leadership?
First, in the L.A. portion of the Valley, there is a need to coordinate more closely with the officials in the city of Los Angeles to try and create a platform for these urban village concepts. We've identified four or five different locations, in addition to Panorama City, that could easily support urban villages and where we think residents and businesses want to see them created. The second takeaway is the fact that there are some huge opportunities out there. We will talk to our development and our brokerage communities to see if we can entice them to start looking at some different projects that they may want to undertake. The third takeaway is that the Alliance has been placed in the unique position of being a private nonprofit and a driving force setting the tone for governance for the San Fernando Valley region.
In the panel that followed the presentation of conferences' findings, moderated by former Speaker Hertzberg, it was clear that better alignment between and among public and private sectors is needed; less silo-like thinking and behavior. For example, at Valley Plaza the school district and City CRA fought over landuse, each have a strong position. What lessons might we learn about collaboration and leverage so as to avoid either/or choices between schools and housing?
I think we've got to rethink how we traditionally do things. When we first heard about the idea of putting a school on a shopping center site, or even adjacent to a shopping center site, we had the typical reaction -- no way. However, the more we examined it -- the more we studied the options and looked at the possibilities -- the more we understood the arguments.
We've got two critical and interrelated needs in the region: the need to do better planning and the need to build more schools. Those two needs are not mutually exclusive. We need to do planning using a holistic approach, understanding what all of our needs are -- not just the need to supply more housing, the need to supply more commercial opportunities, or the need to build more schools. We need to look at developing communities in which we all want to live. If we commit to that planning process, a lot of the points of discussion and points of disagreement are going to disappear, or at least be mitigated, to the point where we've got some solvable programs going forward.
<