This month, Dr. Charles Nathanson, founder and executive director of the San Diego Dialogue, passed away. TPR presents the following comments honoring his legacy from colleagues of Dr. Nathanson.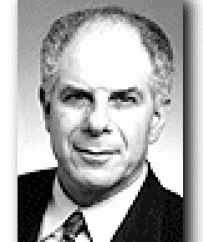 Chuck was a true public intellectual. He was extraordinarily well read and well informed about public issues and passionate about ideas and analysis. However, he was also deeply committed to the knowledge resident in communities and among practitioners, particularly in the public policy arena. He brought these worlds together with grace and intelligence and in so doing helped both the academy and the community understand issues more deeply and evaluate policy alternatives from a broader perspective.
-- Mary Lindenstein Walshok, Associate Vice Chancellor for Public Programs, UCSD and co-founder of the San Diego Dialogue
Chuck was the very model of a civic entrepreneur, promoting critically needed dialogue among a host of regional stakeholders about important policy issues in San Diego and across the border. He made UCSD both a forum and partner in these extraordinary conversations. He was a regional treasure, and will be sorely missed.
-- Steve Erie, Director, Urban Studies & Planning Program, UC San Diego
Dr. Nathanson was a true Renaissance Man. Most knew him from his incredible accomplishments in fostering cross-border dialogue and cooperation. I knew Chuck more from my work with him on education reform, where he brought many of the same skills to an entirely different arena: the ability to talk to and communicate with all parties, the willingness to move away from the norm to accomplish what was needed, the ability to command respect from all involved, and the unique gift of doing these things without personal fanfare or publicity. Dr. Nathanson was truly committed to closing the achievement gap in our schools, and invested countless hours of his own time and energy to try to accomplish this. Chuck was a kind and gentle man and I was proud to call him a friend. He will be sorely missed.
-- State Senator Dede Alpert
Bridge building requires great skill. Done properly, a bridge can accomplish many tasks, and can itself be a beautiful thing. Building a bridge from academia to the front lines is particularly difficult, and it was those that Chuck chose to build. His bridges were both functional and elegant. I miss him already.
-- Mike Madigan, Former Chairman of the Board, San Diego County Water Authority
Chuck was one of those very rare individuals who could see the forest as well as the trees. His uniqueness was that forever he was focusing his vision on the future needs of his world -- his family and friends, his colleagues and the overall greater San Diego community. Not only does the San Diego Dialogue - his baby - have his fingerprints all over its design and implementation, but he also had a wonderful way and style of involving many of us in the process. He will be sorely missed especially since there will be no way of filling his shoes.
-- Malin Burnham, Chairman, The Burnham Cos.
Chuck will be missed by all who knew and worked with him. I am fortunate to have been one of those who knew him well and was able to interact with him over the years. He not only brought sound judgement and wisdom to meetings where he was present but also a fine sense of humor. Unlike most in his field, he never took himself too seriously.
The community of San Diego and all of us who called Chuck our friend will greatly miss him.
-- Murray Galinson, Chairman, San Diego National Bank
Chuck was a great man, but what hurts most is losing him as a friend. It was a great honor to have known him and to have worked together in the Forum Fronterizo events of San Diego Dialogue. We fell deep sorrow for his passing -- he was the "spark plug" of the group, and his absence will leave a void in the community that will be difficult to fill. In honor of Chuck and his great efforts, we will remain committed to successfully addressing the unfinished topics he left for us to be able to live better in our border region.
-- Eugenio Elorduy Walther, Governor of Baja California
"San Diego had no better citizen leader than Chuck Nathanson. A scholar, journalist, civic entrepreneur, mentor and trusted friend to too many to count, his passing is hard evidence that one should never take such uncommon men for granted."
David Abel