LAUSD Superintendent Roy Romer recently traveled to New York to observe the operations of smaller school facilities. The lessons learned both were instructive and may have applications here in Los Angeles. TPR is pleased to present this interview with Los Angeles Unified School District's Superintendent Roy Romer in which he discusses the potential for small schools in LA, as well as touching on the Belmont and Ambassador projects.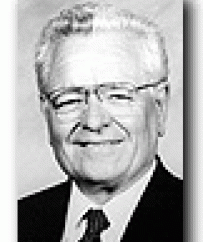 Superintendent Romer, after the passage last November both of LAUSD's $3.3 billion school bond and the $13 billion statewide school bond, you have substantial funds to manage, a bank of resources to marshal with respect to new facilities. Give us your sense of the mission of the district's facilities program and what you're hoping to accomplish with these new resources.
It is absolutely essential that we have more space. I'm impressed every day with how fundamentally important it is to get more space. So, that is the first assignment. As we build this new space, we need to think more seriously about relating it to the total community-using the space in a way that gives students a more personalized educational experience. In other words, it's not just space-schools are very important institutions in the fabric of a neighborhood.
There's no developer in Southern California with as big a challenge as LAUSD. You're charged with building 100+ new schools and the modernization of hundreds of others. Tell us about the management challenges of putting a team together to do that, keeping that team focused, and accomplishing the bold agenda that you set out above.
I'm very pleased with the leadership we have in our facilities section, concerning both new construction and the rehabilitation and repair of our existing schools. The size of our production is very large, and it will be escalating in the months ahead. But, I feel very confident in the ability of the team. We now have very competent professional engineers running our Facilities Division-people who have built huge construction projects all over the world. And they're bringing these projects in on time and on budget, which is a huge achievement. After not building schools for so long, the fact that we now have 10 projects finished and 30 more under construction is something our people are rightly very proud of.
I understand you recently visited New York, where you saw the benefits of building and managing small schools. Can you share with us what you learned on that trip and what its implications are for facility planning in L.A.?
Our schools are too large. They're overcrowded, but also they're just too large. Students drop out of the system because they quite often get lost in such large institutions. We need to give students a more personalized educational experience. I went to New York to look at some small schools they have been developing in the last five-to-seven years there.
Ideally, the size of a middle school or high school ought to be substantially reduced-the target we're aiming for is 500-600 students. Now, you may want to cluster two or three together, around common athletic fields or common facilities such as an auditorium to get the economy of scale you need to do efficient construction projects in Southern California. In New York, they are taking larger institutions and breaking them up into smaller schools, which is something else we're looking at. But where our challenge is more unique is that they are not really doing a lot of new construction-mainly the conversion of older buildings.
My observations were instructive, but we would need to adapt them to L.A.-they're not immediately transferable. There's a lot more thought we need to give to this, but I think a student ideally ought to be in a learning community where people know each other and can support each other. Consider the challenge of managing a teaching faculty over 20 people-that just becomes unwieldy. So if you have 20 faculty members, with 30 students per faculty, that's 600 students-or 20 per teacher is 400. This is the range we ought to shoot for.
All of the literature in the country says smaller is better. Now, the question is how do we get there given our current size and the economies of scale with facilities.
There are rumors that you are rethinking your approach to building out the Ambassador site because of your experiences in New York. Could you comment?
I had some thoughts about the Ambassador site before I went to New York, which centered on the need to build an elementary, middle and high school on the one site. I always had conceived them as separate buildings on one location. The new thought I have about the Ambassador would be, as we build out the entire facility, let's think about creating communities within the greater campus.
For the sake of argument, let's say our high school has 1,100 kids. We may want to build it in two groups of 550. Then, how do you break that size into smaller sizes and truly give the students an identity as a community? In New York, I observed very carefully how they developed communities within a large building. For example, there's a school there of violin and dance. That's a very well defined community. There's also an International School, in which the criteria for getting in is that the student has to have been in the country less than five years. These means of organization bring people together with common interests and also with common commitment. That's what I'm trying to reach for-not just a label, but a common culture that people have created for themselves.
Now you participated recently in a press conference on joint facilities planning with the mayor and Councilman Reyes at the new Gratts Elementary site in the Westlake neighborhood of Los Angeles. Is that collaborative, master planning effort the model you've been suggesting will be the approach taken by the district in phase two?
That's a piece of it. We have housing needs in this community along with many others, so we'll live with our neighbors and find a way that we can share space with locations that reinforce each other. It is a collaborative approach. But, what I'm talking about in the New York model goes beyond that. It is bringing out of that neighborhood a true engagement into the school. I don't think you can educate youngsters unless you also educate adults. You really have got to reinforce the literacy in the home, particularly when you're dealing with English language learners. We're making real progress in terms of space acquisition and in raising the performance of schools. But, we have not made enough progress of engaging parents and community into the life of the school.
The district must deal with a number of state agencies to approve facilities plans and funding. How bureaucratically complicated is it for the district to build a new school? How could we make it easier for local school districts?
I know there are many agencies we have to get involved, especially at the State level, and I would like to see the process shortened in time, because it is a long process. It takes almost two years from the start of the process just to get to the ground breaking. That's a long time. Now, there are a number of issues in there, and environmental review is a big part of it. But I wouldn't begin to give out a prescription on how to do that - I just think that we need to shorten that time frame.
Eighty million dollars in LAUSD's bond is earmarked for early childhood education. As a long time advocate of early childhood education, how is LAUSD going to expend those funds to maximize their value?
We have much work to do because there is more need than we can provide. So, we have to identify where is the greatest need and target those areas for early education. Second, we need to integrate early education within an existing facility. That begs the question of how to relate it to an elementary school? How do you relate it to a K-12 facility, if that is the case?
Let's just take Ambassador as an example. Should early childhood be a part of Ambassador? Obviously, there's a great need, but you have limited space. The center could be placed on campus or directly adjoining the campus. There are a lot of issues to address and we need to examine what resources we have to meet the greatest need.
Four years ago at a New Schools-Better Neighborhoods symposium at the Getty, two case studies we offered-one, a charter school called Pueblo Nuevo Charter Academy, and the other a proposed school in Cahuenga for LAUSD. Today Cahuenga remains unbuilt. But, for a two years, there's been an active charter school at Pueblo Nuevo Academy-in fact, now five charters. Is the difference the process?
Charter schools do not have to comply with the Field Act. They do have to comply with code, but there's a difference. Therefore, charters can go in and take a conversion of an existing building and work with it much more quickly. I believe charters are a very important part of our future and I want us to be wise about where we locate them. Also, I want us to network charters. I don't think it's really healthy for a charter to sit out there alone because, in many instances, you don't have quality control built in. If you have a network of relationships among charters, they can benchmark their performance against each other and assist each other in terms of the kind of management expertise needed to run a charter.
We can't do an interview about facilities without giving you a chance to comment on the status of Belmont. It seems like it doesn't go away, and there's no rational solution to it. Could you share with our readers your perspective?
As you well know, since I arrived in town two and a half years ago I've been trying to make Belmont work. We really thought we were on our way until we found this earthquake fault. And, in an earthquake circumstance, you really shouldn't proceed unless you can prove that it's not active. I couldn't get that done, and my board was not going to approve a school over a fault or sitting right next to a fault.
Just recently, the Board voted to approve the 'Vista Hermosa' option, which will place 2,100 students in the existing buildings, 500 students in a separate academy on the other side of the fault, and a 'student union' type building with a cafeteria, auditorium, and library also just across the fault. Then, we will work with the Santa Monica Mountains Conservancy to provide the 'Vista Hermosa' park on the western portion of the property.
The recent debate over what to do with Belmont was really an example of democracy and public policy in action. After much healthy discussion, the option that emerged was actually better than any of the original three options that were discussed: the existing investment in the buildings will be saved without compromising the educational environment within them, we will be able to continue our work towards providing smaller learning communities with the 500 seat academy, the community will be able to use the new 'student union' building after hours, and a community that desperately needs open space will get a beautiful park. And all of this will be designed in strictest accordance with standards set and approved by the State Department of Toxic Substances Control.
One last question. If we come back to interview you in year, how should we benchmark your progress?
First and foremost, look at the quality of instruction as manifested by test scores. We need to improve the effective learning of youngsters, and authentic testing-not high stakes testing, but regular, diagnostic testing that helps us monitor a student's progress-is the best way to know whether you're really making gains. Second, look to how we are progressing on creating more space and building these much needed new schools. Third, look to the level of confidence the public has in this institution and in all of its members.
As you know, representing a public institution these days is very difficult. The public sector is the recipient of a lot of criticism. But, I have the feeling that we are showing this city, and the nation, that you can turn around a major institution. Let me give you hard facts: in the elementary grades over the last three years, the state has raised its mean score by 70 points on the API. In that same period, our elementary schools have raised their scores by an average of 135 points-twice the rate of the state of California. That's really good news for an urban district that everybody gave up for being lost. So, I would judge us on test scores, schools built, and the effectiveness of the institution as shown by the morale of its participants and the community.