Redevelopment, and the financing of redevelopment projects, is one of the more controversial and political topics in the region. Through tax-increment financing, the city has the ability to draw funds from the county to invest in designated redevelopment zones. TPR is pleased to present this interview with George Lefcoe, USC School of Law Professor and former chair of both the City and County Planning Commissions, in which he argues that current law regarding tax-increment financing for redevelopment is less than optimal for both the city and the county.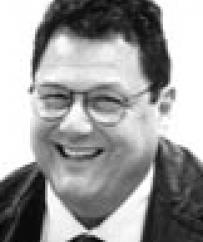 George, you recently had an Op-Ed published in the Daily Journal that critically discussed CRA use of tax-increment financing for redevelopment. What was your column's thesis?
The thesis was that, although the city of Los Angeles has an exemplary history of redevelopment, the city's proposed project for the Staples area looks like a pure tax grab, driven by a shameless effort to generate enough tax increment to subsidize a convention center hotel.
The purpose of redevelopment has always been to improve the quality of life in cities. But California redevelopment law allows cities to invade the tax increment of school districts and counties, tempting many cities to mount redevelopment projects mainly to achieve property and sales tax benefits. In this project, the city of LA has wrongly yielded to that temptation.
George, any fair reading of your Op Ed would conclude that you were highly critical of the CRA's Staples redevelopment proposal. You suggested that there were some fundamental problems with the implementation of redevelopment and that there are a number of reasons why it hasn't worked in California. Elaborate, please.
You've got it exactly right. Redevelopment, unfortunately, has been predicated on the notion that somehow the tax drain could be justified by blight removal. But when redevelopment depends on tax increment financing, it can't address the blight problem very well. To increase the property tax base, higher densities are usually required. To increase the sales tax base, more intensive retailing is the key. Both strategies often necessitate displacing residents and small businesses, forcing out the less affluent, who are supposed to be the main beneficiaries of redevelopment.
It is an illusion that redevelopment can only be financed by cities invading county and school district revenues. San Francisco is both a city and county. Yet it has a long and distinguished history of redevelopment, clearly evident to visitors south of Market Street who are enjoying the benefits of the Yerba Buena project.
Let's test your theory. The CRA also just approved a new central city east industrial development zone. The policy argument advanced was that in the 21st century easy ingress and egress by large trucks is essential, and that this old industrial area just east of downtown urgently needed new infrastructure and a reconfiguration of its streets if it wished to be economically sustainable. Are you suggesting that the Redevelopment Agency should not have taken responsibility for revitalizing this industrial zone?
I'm a great enthusiast of those kinds of projects and of redevelopment in general. The infrastructure in the industrial area needs updating whether it leads to increased property tax revenues or not.
What then would be a win-win for the county and the city with respect to redevelopment downtown, George?
My position outlined in the Daily Journal article is that only with the county's prior approval should California cities be able to divert county funds . I can't see why the county wouldn't approve the project you describe.
You're talking about Central City East?
Yes, but I haven't asked any of the Supervisors about this directly.
George, You served both as a chair of the City of Los Angeles' and the County's Planning Commission. Comment please on the typical relationship and dialogue between Redevelopment Authorities and planning operations of the city and county as you experienced it in the Los Angeles basin.
In those days there wasn't much of a dialogue between city and county planning officials. They behaved as balkanized jurisdictions fiercely guarding their independence with not a lot of cross current.
And how might the inter-agency dialogue improve?
Of course, if the county had to approve these city redevelopment projects, the city would have some incentive to establish a planning dialogue with the county.
Changing subjects, Los Angeles Unified School district now has about $5-6 billion to invest in new schools, primarily in areas where redevelopment agencies are active. What's your sense of how to productively leverage those school facilities investments into redevelopment neighborhoods?
You are asking about the design and placement of school facilities. Incidentally, the reason I didn't say much about the school districts' loss of revenue, is that the state, of course, is constitutionally required to make up those revenues.
Your question is about planning, and specifically, whether the location of new schools could be the focal point for redevelopment activity. Sometimes, yes, but not always. Tax increment usually necessitates a shift to higher densities and higher densities can impair the quality of life of area residents and school children.
What would be better tools, George?
Redevelopment would be an improved planning tool if it wasn't fiscally driven by the property tax and sales taxes. Many cities use it as a sort of ATM machine entitling them to draw funds from county and school district accounts.
Hasn't the "misuse" of redevelopment funds been necessitated by Prop 13? Aren't they the only discretionary revenue available to local government?
Of course the underfunding of local governments has contributed to many distortions.
What then could the public sector do in partnership with the private sector to more effectively engage in redevelopment planning? Are any tools- incentives- necessary that don't already exist?
We have few meaningful cross-jurisdictional planning efforts and very little positive planning of any kind. In western European and Canadian cities you can see planning at work. Except for redevelopment projects, U.S. cities don't really plan very much. They deploy the apparatus of planning including the charade of the general plan, primarily, to mediate disputes between developers and resident voters.
Is this because you weren't a good planning chair?
As a planning commission chair, I saw my mission as being a mediator.
So George, If you were writing a white paper for the Governor and/or the Mayor of Los Angeles on how to employ existing incentives and disincentives for the purpose of creating ideal conditions for better planning and the use of these tax increment dollars, what would be in that memo?
The first thing I would do is free redevelopment from strict findings of blight imposed by statute. These requirements block cities from undertaking many projects that make good sense in planning terms. Next, I would recommend not allowing cities to use any revenues other than their own for redevelopment except with the prior consent of the other taxing entities. We also have to face up to the fact that there is more to planning than refereeing disputes between developers and area residents. At present, redevelopment is the closest we come to positive or affirmative planning in California.
Doesn't the state use the local revenues without their consent?
Yes. Tragically, the state has broken the link of accountability in local finance. Local governments need own-source revenues so that voters can decide whether local services are worth the tax costs.
Might we, for purposes of closure, agree then that: given the absence of planning in the city; given that the only planning going on is going on in the project areas of redevelopment areas, that a strong argument can be made for allowing Los Angeles' redevelopment agency to gain the benefit of tax increment from the Staples Center Development in order that it might continue funding the only legimate planning that takes place in the city?
You are asking whether county residents and taxpayers should subsidize redevelopment activities in the city of Los Angeles. Basically, the burden will be shouldered by those who depend on county services such as welfare and indigent health care. Should the poorest residents of LA County, without the consent of county officials, be made to subsidize a convention center hotel? In my view the correct answer is no.