The challenge of building affordable housing in the Bay Area is daunting, to put it lightly. However, this challenge is part of the reason Stephen Haase left San Diego to become the Director of Planning, Building and Code Enforcement for the city of San Jose. TPR is pleased to present this interview with Stephen Haase, in which he discusses meeting the need for affordable housing and the value of Prop. 46.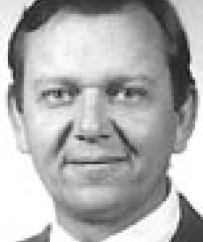 Stephen, what's the professional challenge that brought you to San Jose from San Diego to become the Director of Planning?
The challenge in San Jose is how to plan for quality development in a city that is primarily built out. We must increase housing and densities while providing for new infrastructure. Simultaneously, we also must deal with some of the deficiencies in infrastructure that have existed for years in the community.
Given the fiscal difficulty most local governments presently have with accommodating population growth, and, given the many forecasts predicting substantial growth in the Bay Area, do you, as the city's planning director, have the resources and tools to effectively manage the increased demands on city services and infrastructure that growth will require?
Some of the tools are there. But, the need to partner with school districts and, even beyond that, with the transportation agencies and the regional planning agencies is something that needs to be strengthened. Right now, San Jose is taking up the responsibility to provide more affordable housing by looking at its housing element to make sure we have enough land for housing. That being said, the weak economy in California is also affecting San Jose. A lot of our planning efforts are funded through our general fund. When it comes to competing for planning dollars with public safety and other services, it's an extreme challenge to do forward-thinking planning rather than crisis-driven planning.
Housing. The state wants local governments to push for greater housing density. There is a new state housing bond, Prop. 46, on the November 5th ballot. Do you support the bond? Regarding the City's pressing needs, what, as proposed, are its strengths and weaknesses?
I think the housing bond is certainly a plus, but it doesn't solve the problem. The private sector delivers the vast majority of housing stock and we're looking at ways also to incentivize the private sector. San Jose has a very aggressive housing program for affordable housing, delivering approximately 1,200 units a year-which is a phenomenal number. That's without an inclusionary requirement in the city. This is a subsidized project, where redevelopment funds and other funds are being leveraged with not-for-profits to build these units. That being said, the housing bond measure again is a good start for a certain segment of the market. But when you look at market rate housing, that's an area that we need to start focusing our efforts on as well. That's what the housing element is meant to do. It doesn't look at just one segment of the housing, it looks at housing of all types for all people.
Prop 46, you assert, focuses on the lowest end of the housing market. If that's not the most unmet housing need in the Bay Area, why does the bond focus on that market? Enlighten our readers on the politics of affordable housing funding.
I'm not an expert on the politics of housing funding. But I certainly think the effort ought to look at perhaps the most under-served group. And that group right now is, in the Bay Area in particular, the working person-the teacher, the firefighter-who cannot afford to buy a home in Santa Clara County. We need these people to not only work there, but to live there so that their quality of life is at a high level. It doesn't do us any good to be hiring highly talented people and have them commute two hours to Stockton or Tracy when they work in San Jose. We want people to live and work and be a part of the community that they've elected to serve.
A $13 billion school bond is also on the ballot. It is to be matched 60/40 with local funds. How does the quest for land for school facilities fit into your housing and transportation planning agenda? Is there much collaboration between the City and School District?
When you look at the role of schools and how it affects land use in our communities, it's very powerful. The bond measure is an important step to making sure that we are providing the schools and the educational base for our future economy. The major asset of our future economy will be an educated workforce. The city of San Jose has acknowledged the need to link the importance of education with the school, before- and after-school programs, childcare services, and a number of other items, including joint-use for libraries and parks. In all those services, you see that linkage. We need to spend more time on that rather than the traffic circulation around the school, which seems to be where we spend most of our conversation right now.
What must happen to shift public attention and resources to collaborative planning for new schools to serve as anchors of revitalized neighborhoods?
I think the debate already is shifting . I think you see elected officials who recognize how important our economy is and how they can work back from that to see how important an educated workforce is. That gets right back to building the world class education system that the state of California was known for in the 60's and 70's, leading to the creation and expansion of our UC system and our state college system. They are still fantastic systems, but today need a little bit of deferred maintenance.
Drawing on your experience in San Diego where City Heights is the model of how a City and School District leveraged funds for new schools, a library, parks, a police station, and a community college annex, what will trigger like cooperative and collaborative neighborhood-centered, mixed-use school planning effort in San Jose?
I think there are a couple of things. The first is being able to point to a project that's successful. People like those pictures to see something working on the ground-that's very powerful. It's true for mixed-use development, high-density development, and it's certainly true for creating schools that are the center of a neighborhood rather than being plopped down within the neighborhood. Another element needs to be the political support. I think San Jose has that with its mayor. His recent annual address to the citizens discussed how important education and childcare are and how important taking care of our current generation is. And lastly, finding the resources and the people who know how to make this happen. On the resource side, San Jose has money that can be invested and reallocated into these types of projects. I think what we need to do is find people who have that type of vision and create that vision for the city of San Jose.
Let's turn to the interface of transportation dollars and land use. A number of transit investments are planned in the Bay Area. How do overlap with your mission as San Jose's Planning Director?
The Bay Area and San Jose have been involved in rail investment. San Jose has a very good rail system with the Valley Transit Authority. There are lines that are being expanded and extended to various areas of San Jose. BART is now coming down to San Jose. We're also looking at the planning of the Diridon station which, hopefully in 20 years, will be a state of the art, multi-modal transportation facility with heavy rail, high-speed rail, light rail, buses, and BART. It'll be in the heart of San Jose, just west of the downtown.
We've recognized that the jobs-housing balance that is necessary also has to be based upon people living in communities, having a choice of housing, as well as having mobility and being able to get from where they work to where they live. That being said, we're looking at incentivizing the connection between housing and transportation through our housing opportunity study, where we are increasing our land use density along those corridors. Beyond that, we have to look at the regional basis of where we are investing our transportation dollars and to reward cities that are willing to take on density, and the associated infrastructure needs.
There are cities that have better 'bone structure' for transit systems, and they have the capability to take on that additional housing. It's necessary that it be made easier for them to do that from a financial standpoint. It's really hard to try and fit in that rail system after the fact. There are always a lot of difficulties-environmental, community and others-to try and fit your rail system to where people live. To the degree that we can try to match that more closely together and there is money to front-load some of those projects, I believe it will incentivize development to follow behind it when they see the opportunities and sites that are available. You've got rail stations that are on the drawing board. They aren't just pictures in a document. They are actually things that are under construction and that you'll see opened within the next five years.
Let's close with the role of planning in our urban cities in California. The state's population is expected to increase by 50% over the next 25 years. Have we gotten to the point where the planning capacity of local governments is unable to handle the projected growth challenges? What needs to happen to be intelligently responsive to this challenge?
Well, I hope I can give you an answer that will help to inspire others. I do believe that planning ties together the efforts of many other agencies. There's planning going on all around, but it's not tied together. Looking at it truly as a system-how jobs and housing are linked, how transportation and housing are linked, how education plays a critical role in the quality of life in communities-is the way by which we will enhance our ability to plan for the state's future growth. It can't happen just at the local level. It needs to happen on a regional level, leaving the local jurisdictions with the responsibility of implementing it on the project level. From a standpoint of implementation, that's where local government can be very effective. But it needs help from above-the school districts, the regional planning agencies, as well as the state. Creating incentives to work together and break down the silos is what needs to occur.
<