Last month, the Worldwide Church of God selected Shea Homes to guide their efforts to develop the campus of the defunct Ambassador College in Pasadena. The 48-acre property abuts a residential neighborhood on one end and the commercial Old Pasadena on the other (as well as the new MTA Gold Line). TPR is pleased to present this interview with Bernie Schnippert, Director of Finance and Planning for the Worldwide Church of God, and Les Thomas, Southern California President of Shea Homes, in which they discuss their vision for the Ambassador College development and the future of the famed Ambassador Auditorium.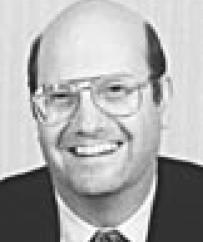 Why not begin by sharing the Worldwide Church of God's reason for selling its campus and its vision for the eventual development of this unique Pasadena property? And as this is the Church's second attempt to sell, please also explain how the church is going about realizing its objectives.
Bernie Schnippert: Well, since we're a church, we've always used our property to benefit the public at large via our mission. But our mission here is over and we're very attached emotionally to the property. We know it has some special qualities and we want to make sure that the vision becomes something that's available to the public as opposed to closed off in some way. We want to see the best parts of the property remain for the future.
This is a gorgeous 48-acre campus assembled by the church over decades. The church now wishes to sell it. What matters most for the Church's Board? How much do you wished to be paid? Who do you want to develop it and how do you want it developed?
Bernie Schnippert: The concept of a developer evolved over time. And the concept of exactly what the development would look like evolved over time. The vision now involves a transit oriented urban village on the east side. It's very close to Old Pasadena and the Gold Line-one can easily walk to everything. The vision on the west bespeaks of the historic homes, the gardens, and the auditorium-hence, a residential garden community.
The price won't be determined until after it's entitled and after the third-party developers come to us and make offers on the property. Although we're cognizant of creating value down the road, there is not some magic number that we have to reach.
What was the vision of the original plan drafted by Legacy and what values were assumed? How has the development vision changed now that you are engaged in a new planning effort/startup with Shea Homes?
Bernie Schnippert: When we went with Legacy as a seller, our vision was not as well refined. We sold it to Legacy and they proposed various projects at the beginning that morphed over time. Originally, they talked about a hotel and a corporate environment on the east side. Over a period of time, by working with the community, the vision became refined as a substantially residential one. The defining elements became an urban village on the east side and homes and the auditorium and the gardens on the West Side.
It's possible that Pasadena and its political stakeholders would like less density, which means the buyer would pay less. Have the expectations of the Church been impacted by the city's position?
Bernie Schnippert: Well, not really, because the church has always expected an appropriate density. There were times when Legacy proposed things that the community didn't like and the community should not presume that we did like what the community didn't. I've always told everyone that the density we expect, and that we know is sufficient to achieve the value, is appropriate.
It's our belief that an appropriate design will have an appropriate density. I have said to them, "We want a garden community on the west, we want an urban village on the east, we want good design, and we want "Pasadena character." Now we want our architects to go show us what that looks like." Once we see that, then we count backwards and say, "by the way, how many units is that?"
Share with us a bit more about these variables that have emerged with time and that have helped shape the plan's possibilities.
Bernie Schnippert: It appears that the variables are the ones that would arise any time throughout the project but not necessarily spring to the church's mind intuitively. We're not developers, although we have master planned this campus. Those variables would be design, the traffic patterns around and through the property, the criteria of the zoning process, and the artistic taste and style of the community. We've heard a great deal that people want 'Pasadena character.' Our marching orders on the RFPs to the architects have been to try to understand what everyone means by 'Pasadena character' and tell us exactly how they would reflect it in the project. Those are the kinds of variables.
What can the city expect in the way of tax receipts?
Bernie Schnippert: I don't think it can give you a valuation as far as land-use is concerned, because tax is based upon the build-out of the product, and the build-out is yet to be determined. However, common sense tells you it will be significant.
Tell us more about the people you've chosen to try to solve the problem. Who is the team composed of and why did you choose them?
Bernie Schnippert: The church has taken the lead position on the team, instead of the position as a seller. This allows us to stay face-to-face with the community instead of having somebody between us. Right on our hip is Shea Homes. We had approximately 400 calls about the property after Legacy left. We took a list of 50, shortened the list, and interviewed eight. In the end, we chose Shea. We wanted a company that knew how to deal with the other developers, understood residential, and, lastly, we wanted a company committed to understanding and capturing 'Pasadena character.' Shea stood out.
We wanted to wait to pick the architectural firm until we had the expertise of the master developer. We do have a short list of four or five and a process to select the one or two who can do the job as the master planning architects.
What's the timeline?
Bernie Schnippert: The next step is to go through our 'responsible listening phase.' First, we will hold some general, small group meetings with individual community groups, taking input on design, traffic, and these kinds of things. Next we will hold a general community listening meeting here on campus for anyone who wishes to attend. Then we'll have a public meeting to "scope" the EIR, perhaps by the end of November. Shortly after that, working with Shea and the architects, we're going to have the parameters of the project better outlined so people will know what's in mind. In the best case scenario, we would have some form of entitlements by the end of 2003.
Les, what attracted Shea to team with the Church on this project?
Les Thomas: Shea Homes has a history of developing large master planned communities. One will not find many urban infill properties that have 48 acres, which allows you the opportunity to create a new master planned community. So we thought that this was a very exciting opportunity for us to do what we have historically done very well. We would also like to incorporate some of the things we've learned in other urban infill communities that we have been involved with. We saw a lot of excitement and that this is a great opportunity to create something special on a very special piece of property in Pasadena, a very special city.
What separated you from the 400 other competitors? How did you position Shea as the ideal choice?
Les Thomas: In our mind, I think there were several things we tried to express to the church. The first was our passion for the property and for the community itself. We wanted to be a builder here when Legacy was spearheading the plan, so our interest is longstanding.
We have a rich history of being a master planned community developer. That's one of our strengths, we believe, as a company. We also have had experience in urban infill and in high-rise, high density-type products. Those are some of the things we pushed in our discussion with the church. Another key is that we're dealing with residential for-sale housing. That's what we do. We understand the residential for-sale industry.
We also emphasized the fact that potentially, there still may be some commercial development opportunities on the east campus. We have a commercial division, known as Shea Properties, within the company. Finally, John Shea, the owner of our company, is a prominent citizen in Pasadena and it's important to him for this neighborhood to be planned and developed the right way. John brings a lot of local insight that a most other companies wouldn't have.
You suggested that Shea Homes is newly interested in urban infill housing as a market opportunity. What's now attractive about urban infill development? What are the variables and challenges? How does it differ from the master planned communities with which Shea is most familier?
Les Thomas: If I ask people what urban infill means to them, they'll tell me four stories or five stories and a parking garage. Now, that only works in a few market areas because the construction costs are so high. Pasadena happens to be one of those areas. That's one of the challenges I see with urban infill, the cost of construction. Construction costs dictate home prices and the question needs to be asked if the pricing is appropriate for the community?
Another challenge is infrastructure, getting the product in the ground, and working within the existing streets in a city. Most urban infill tends to be very tight from the standpoint that existing development is everywhere. You don't have those open spaces you might typically have in a sub-division, say, in Valencia, or Riverside.
What about the politics of urban infill? Hasn't that always been one of the disincentives?
Les Thomas: From our experience, it's all over the board, much like anywhere else. We see cities that seem to be locked in old land use paradigms, but there are also many cities out there that really understand what the solutions need to be, especially if you want to stop people moving out to the urban edge.
We have a need for housing in this country. We all know that. We're rapidly heading towards a housing crisis, if we're not there already. Yet, some cities still want 6,000 square foot lots in urban environments that cry out for higher density. I find it frustrating when you are taking a precious commodity-land-and are not utilizing it to its greatest potential. That's one end of the spectrum.
At the other end of the spectrum, we're involved with cities that understand there is a housing crisis and they understand what they need to do to address the issue. Those cities are looking at this issue with a lot of foresight.
If we come back for another interview in December of 2003, what might we expect to hear re the development's progress?
Les Thomas: At the end of 2003, or shortly thereafter, we hope to have some type of entitlements in place, whether it's an approved specific plan, or a development agreement that has some feel for where we are heading and what this new neighborhood might look like. I think you're going to see that the east campus will have a plan approved on it that lends itself to high density and urban transit. There may or may not be some commercial component to that. I really don't know yet.
For the west campus, I really don't know. I tell you that whatever is approved will have some fabulous architecture that is reminiscent of Pasadena, as Bernie says, "Pasadena Character." The west campus will be very well defined in terms of what that architecture is going to look like. In terms of building types and densities, I don't think we're there yet. We still have a lot of listening to do.
Lastly, what are the church's plans for the Auditorium?
Bernie Schnippert: This was a prominent performing arts center for 20 years and the auditorium is still highly thought of by professionals who played there. Our vision involves reactivating the auditorium because people have told us this is what they want. There are a lot of people who think that's an excellent business proposition for the city of Pasadena. When the auditorium was running, people shopped and dined before the shows, and after the show, again shopped and ate. So we think that, from a financial and economic plan perspective, the auditorium provides a real opportunity for the community.