The City Heights neighborhood of San Diego has long been identified as blighted, underserved, and rundown. However, the recent efforts of Sol Price and CityLink Investment Corporation, in concert with SDUSD & the city of San Diego, have provided the neighborhood with new education facilities, housing, a recreation center, and a police sub-station. Retail is entering the neighborhood and property values are on the rise. TPR is pleased to present this interview with William Jones, former San Diego city councilmember and President & CEO of CityLink Investment Corporation, in which he addresses issues of implemention in City Heights' holistic development plan.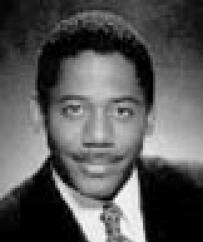 San Diego's City Heights is now recognized as an outstanding urban revitalization success. The densely populated neighborhood was known as a blighted area for decades before City Link and the Price Foundation entered the picture. Who played what roles? How did it all come together?
One of the success factors was that the roles were not as clearly defined as they might be in many other efforts. We had a private for-profit developer, City Link Investment Corporation, which acted both as a traditional developer and a community developer, working with local residents to masterplan, entitle, develop projects, and help jump-start the holistic approach to revitalization.
The city government was able to: one, use its powers of redevelopment in a very focused way; two, leverage the public dollars around a clear strategy; and three, helped rally other governmental entities to become partners in the redevelopment process of this neighborhood.
The third participating entity, of course, was the Price Foundation. Sol Price's foundation focused on the non-profit activities in a major way-education, health care, leadership, and communications.
What has evolved over the past several years is that Sol Price's foundation has become a major developer in the area. Price's development efforts, as well as his charitable efforts, focused on the holistic approach and are helping to lead major change in this important San Diego community.
How did the parties external to the government and private developer contribute to the success of City Heights?
I'm a former city councilman and city hall staffer, so I knew fairly well how government is run, what the interests are, and the constraints and opportunities that government can take advantage of. We were able to map out and develop a vision and we were able to retain the extreme desire to make something happen fast. Working fast allowed us build confidence among the residents. But we also had to work fast because the clock was ticking on the investment we were putting into the revitalization effort. That is significant because having a sense of collective urgency is what was lacking collectively for the prior years. I think that is lacking in many neighborhoods throughout the country; the appetite is there, the interest is there, and in many cases, dollars are there. But, there isn't one single force able to bring together a diverse group of stakeholders and lead them down a specific path of action.
What was the role of the visioning process in advancing the project?
We didn't create such a grand plan that it was impossible, yet we didn't think too small that it didn't catch the imagination of the people who lived there, worked there, and even those in government. In our master plan, we estimated that the original master plan would cost about $65 million to build out; and that was the seven-block master plan area.
So, what we identified was how to make something happen fast while we were beginning to work out the legal, financial, organizational, and community issues on the remaining phases. And so the police stations and community gymnasium project went first. At the same time, we hit the ground hard on the other portions of the project, keeping the residents involved and actually planning a real project that had real construction milestones while we were working on putting meat to the bones of the overall vision.
Now, you've been in City Hall; you were elected, and now you're coming back after several experiences in the development capacity. Why is it so hard to sell a holistic approach to neighborhood revitalization? What are the built-in obstacles that have to be overcome?
Well, I don't think it's hard for people to acknowledge that it makes sense. I think what's more difficult is for the different stakeholders to tear down the walls. Everyone has his or her own area of expertise. And so that means that there are inefficiencies in how we communicate. There are inefficiencies in how government is organized, how neighborhoods are organized from a social and civic involvement standpoint.
Of course, the residents often feel disconnected from the information they need to help themselves. Add to that the layers of Federal, State, and local rules that restrict creativity and risk-taking because nobody wants to be held liable for a result that may have been well intentioned, but ultimately doesn't work.
The process is subject to silo management from the various government and community groups involved. We are all managing our different silos. Our success is determined whether or not revenues and/or constituencies are growing within our silos. Generally, each silo's success is not measured by the growth of the community at large.
William, you've talked about silo management. There's clearly silo funding programs out of the state and local governments. As you know, New Schools Better Neighborhoods has been working off the ideas that you've made real in City Heights to try to see if we could loosen up the regulations and incentivize them, so that funds from library bonds, housing bonds, school bonds, prenatal-to-five care, Prop 10 commission dollars, could be leveraged for the benefit of inner-city and inner-suburban neighborhoods. What are the lessons that you've learned in trying to leverage these public funds for the City Heights kinds of efforts that you're involved in?
Well the rules are often in conflict; one size does not fit all. No neighborhood is the same. And the social, economic, and political trends of a neighborhood are not going to be exactly the same at any given point in time. This means that inappropriate solutions are often applied and funded.
So in the case of City Heights, we were very fortunate to have residents who were already on the front lines, working hard and doing things differently. We already had a government with a redevelopment history, willing to try new things. The police chief at the time, Jerry Sanders, was willing to try things differently. And the list goes on.
So, when you look at the funding, in some cases, we just used the same basic funding forces. But then we say, will the synergy in funding this improvement at this location enhance the adjacent, yet distinct, improvement sponsored by another entity? This type of funding approach is no different than trying to create synergies when you're bringing two companies together.
Well if other municipalities in governments are reading this interview; the mayors, school superintendents, recreation and parks, and library folks reading this saying what can we do if we wanted to do this? What is your advice to them?
As difficult as it may appear to attempt something this broad and integrated, it is far more difficult to stand still or go backwards. The quality of life in our towns and cities will only get significantly better if we learn how to help revitalize the weakest neighborhoods.
What powers can be brought to bear by the mayor or redevelopment agency, a school district, and a park district? Again, this came from outside of City Hall, but it partnered there. You had good allies in San Diego. What did they bring to the table?
Common sense and compassion. I'm convinced that if common sense and compassion, along with good business sense, guide the public decision making process and the private investment communities' actions, we'll be a lot better off.
What do you know now that you didn't know when you were a city councilman, William?
I know how little I knew. The older I get and the more experience I obtain, the more I realize I don't know. And that's the exciting part of growing and experiencing projects like City Heights and working as a community for-profit developer. Every situation is different and what remains true is that whether we're talking to a resident on the east side, the north side, the west side, or the south side, they all want basically the same thing; they all want to feel respected, safe, and that their future will be as good, or better than their past.
We've got, on the November ballot, $12-13 billion of a school bond at the state level. There's a housing bond, there's a water/open space bond, and local jurisdictions are putting on their own bond measures to match those. What's the role of these funds and these funding opportunities given your experience on the unique and flexible nature that's necessary for it to work in a neighborhood? How do you tap into these funds intelligently?
That's a difficult question to answer in a sound byte. The bond sponsors, and other funds' sponsors, need to do their best to integrate their efforts to minimize the implication of fundraising costs, building costs, and of the programs. I believe that's what taxpayers want us to do; they want their public and private officials to keep their taxes down but provide them with the highest quality services possible.
The only way we can remain competitive, as a nation, is to become leaner and less wasteful. To wisely apply dollars to communal needs when we aren't fortunate enough to administer all of the funding streams is a difficult challenge. We all have our self-interests.
But someone has to do that in order for any broad effort to have a chance at being successful. There has to be close coordination among a core and diverse group of people who are going to strive very hard to create the optimum result for as many people possible.
So what's the 'replicability' of City Heights as a model of urban revitalization?
I don't know yet, because I don't know if we've been successful yet.
What would constitute success?
There are financial and social and economic aspects that center around people and business and the tax base. Having a strong, healthy, tax base is absolutely critical so that important public services can be provided. Having a safe or safer community is important because it responds to the desire of people to feel safer in their homes and neighborhoods. Having the ability to create jobs and sustain them is important because that is an important characteristic of a sustainable community.
And schools? Housing?
Schools cannot maximize their success if their neighborhoods are not successful. By and large, the children who are in poorer performing schools are products of their environment It is very powerful for a child to look at other neighborhoods across town and feel inferior, resentment, frustration, or confusion. Children are smart and they will get the message that they are not as important as the other kids across town. That's why it's helpful to have integrated policies and programs that involve young people and the adults, including the teachers and administrators, to change a neighborhood for the better. Successful outcomes can help nurture civic responsibility and pride at very early ages.
Housing availability, affordability, and the quality of housing are all important. Also, the versatility of housing to support different kinds of families is important for neighborhoods. We're constantly going through cycles, of course, in the housing industry. However, a successful community is one that is sustainable, a community that is going to react well to different economic cycles.
A sustainable community doesn't happen by accident; it's well thought out, well planed, and it's nurtured and protected by the people who live there. Its residents care a great deal about maintaining that special something about their neighborhood. And that is a feeling that we need to help nurture within all of our neighborhoods for them to be okay.