As the Valley secession movement gained momentum and eventually landed a measure on the November ballot, one of the leadership figures to emerge from the campaign is Richard Close, president of the Sherman Oaks Homeowners' Association and Chairman of Valley Voters Organized Toward Empowerment (VOTE). Although he has no political aspirations at this time, Close has been influential in framing the debate over secession and the right sizing of government for the Valley. TPR was pleased to sit down and chat with Richard Close.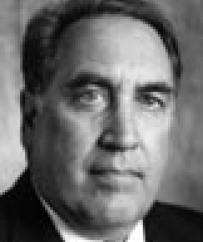 Richard, the L.A. City Council recently approved, with little dissent, a new $2.4 billion redevelopment plan for Downtown Los Angeles. There is also serious discussion of a football stadium and a city-owned hotel within the new redevelopment plan. How do you and Valley VOTE assess the merits of CRA's plan?
Valley VOTE has taken no position on the proposed downtown redevelopment plan or the stadium. Personally, I see merit in CRA projects if they are focused and a reasonable size. This one, however, may be too big. They include non-blighted areas, which would make it illegal, and maybe focus on more than just housing and commercial development. I would need to know more. And, there is the question of legal ability to take action versus what the CRA intends to do with the funds. Only the future will tell what the CRA really intends to do with the funds.
If the secession movement were to be successful in November, newly elected representatives would surely turn their attention to economic development and a livability agenda. Which redevelopment strategies – of the kind employed by Los Angeles over the last half century - would the new city likely adopt? Would a CRA be created?
I'm not against redevelopment. One of the reasons that people are opposed to what's happened downtown is they're asking the very real question, "Why aren't similar efforts being spent in other areas of the city, whether it be the San Fernando Valley or San Pedro?" CRAs are a valuable tool for redevelopment. But they seem to be focused only in certain narrow geographic areas of the city.
With a separate Valley city, we're going to have a city council and mayor focused on returning businesses to the San Fernando Valley that have left. We're in a better position than most areas of L.A. to attract and retain businesses. The fact that we're built out is true, but it tends to be low-density, large parcels. They're prime for the next generation of development. There are so many opportunities for development in the Valley. This has just not been focused on by the Los Angeles City Council.
Let's focus in. Where would the most promising areas for economic investment be in the valley?
Let me give you a prime example: Dreamworks. Dreamworks decided that despite all of the economic assistance that L.A. offered them, they weren't going to go into Playa Vista. If the San Fernando Valley was a separate city or if Mayor Riordan had been focused on the Valley, either the new mayor or Riordan should have gone to Dreamworks and said, "Now that you've decided not to move to Playa Vista, let me explain to you the virtues of the North Hollywood Redevelopment Agency. We're right near all the major studios. We have a redevelopment agency. We can give you or assemble for you the parcels you need."
Instead of going to Glendale, which is what they finally ended up doing, we could have attracted them to invest in North Hollywood. That never occurred because there was no focus by Riordan on the San Fernando Valley.
The Northeast Valley also wants jobs. They want redevelopment. There was a proposal by Padilla for a CRA in that area. He withdrew it because there was a lot of criticism about the huge size of it. But a focused CRA in the northeast Valley would attract businesses. We already have a CRA with tremendous potential for development in the North Hollywood area. Everything is prime for business development, clean development in the Valley. All we need is a mayor and city council serving the Valley.
Affordable housing is a pressing challenge throughout metropolitan Los Angeles. Most homeowner groups in the city have not supported additional housing projects and higher density developments. From the perspective of a prominent homeowner association president in the Valley, how would you expect a new Valley city to address demand for more housing and rent controls?
I'm not running for mayor or city council. The Valley is going to elect on November 5th a mayor and 14 council members. That's a question that will have to be asked of those candidates.
However, LAFCO has provided that all of the ordinances of the city of Los Angeles, rent controls, etc., become the ordinances of the new city. Then it's a question of who's elected on November 5th and whether these ordinances will be changed or not.
Most homeowners associations in the city are focused on improving their community. Housing is a vital need. Retail sales, restaurants, neighborhood shops. The questions always are: What is the nature of the development? What is the density of the development? What are the traffic and parking issues of the development?
What we want to do as a homeowners association is make sure that any development is appropriate for the community and the infrastructure of the community can support it. We want redevelopment. We want housing. It's just to make sure that it is appropriate in scale and density.
No interview with you would be complete without asking your take on how best to right size local government here in Los Angeles. You've often been quoted on your views about secession, but what is your reaction to the boroughs ideas offered recently by Wendy Greuel and former Assembly Speaker Robert Hertzberg?
We need to start with the basic assumption that the current structure of L.A. is not working. We need to focus on change to make this city better. Greuel and Hertzberg are focused on solutions.
The initial proposal by Greuel was to set up a commission to study a borough system. She wanted to put that on the November ballot. Clearly that has no substance. The borough system was looked at by the Charter Reform Commission a couple of years ago. [Greuel's plan] will be viewed as a trick and fraud just to put a study commission on the ballot concerning boroughs.
Hertzberg has a very viable plan to truly create a borough system where there would be local control and local budget decisions by elected officials at the local level. It's a very good plan. There may need to be some minor changes, but it's a very good plan.
The problem is it's dead on arrival in the City Council. It calls for the elimination of the Los Angeles City Council. I don't believe there are 8 members of the City Council that are going to vote for a plan that eliminates their jobs. Even if there are, Hahn believes the best way to deal with the current situation is to run $5 million of ads to kill Valley and Hollywood cityhood.
But is it fair to conclude that essentially you approve of boroughs as an organizing principle for governing Los Angeles?
Yes. The first thing that the new Valley City Council will do is form a charter commission, which I would like to serve on, to create a charter for the Valley. I believe that one of the first areas to be looked at, and the first approved, will be to set up a borough system in the Valley.
Given the L.A. Times' recent two-part analysis of its poor coverage of the Valley Secession movement, what are your thoughts re: how the print media covers civic affairs and public policy issues in L.A.?
Until six months ago, the L.A. Times treated secession more like a joke than an important civic governmental business issue. But now they have five full-time reporters on it. Whatever happens on November 5th is going to have a significant effect on Los Angeles local government.
Some people criticize the Daily News. The Daily News, which covers all aspects of cityhood, and has for the last six years, is doing what its readers want. Daily News is a Valley-based newspaper focused on what's happening in the Valley and what is important to the Valley. They have had tremendous coverage of the issue and rightfully so.
And electronic, radio and TV?
A 60-second story is a long one in radio and television. It's a very difficult issue for them to cover because it is complicated. It is much more difficult to cover than an automobile chase, for instance.
But, they have been covering it even more, now that two areas are going to be on the November 5th ballot. National Public Radio covers it a lot because they normally do 3 or10 minutes stories. But it is difficult for the normal radio and television channels to try to cover this issue.
Given the poor quality and lack of focus of our local media, how, in your opinion, are civic conversations necessary for constructively reforming government best generated? More specifically, how deep and wide is the present conversation about the right sizing of Los Angeles' government and economic development strategies like redevelopment?
Let me give you an example. Last week I was entering a parking garage in West L.A. The attendant was a Latina in her early 20s. She looked at me. She looked back at her newspaper and she saw my picture.
She said, "I live in Sylmar. Are we going to have our own city?"
I said, "Yes, of course we are."
She then gave me a high-five. I'm not a high-five type of guy. She says, "All right! Can you please autograph your picture here in the L.A. Times?"
People want this. It's about community. It's about a sense of community. It's about downtown not taking care of the Valley. Recent polls by L.A. Times and Channel 7 indicate our highest support is in the poorer Latino areas. These are the people that want their own city. They want a change. The support is wide.
Hahn's attack ads during the last 45 days of the campaign are going to be meaningless. This is the Prop 13 of this generation.
Lastly, while LAUSD is not directly impacted by a November vote on Valley secession, do you believe the state and local school bonds that will be on the same ballot along with secession, will pass?
Everyone agrees we need to put more money into education, whether it's physically, the buildings, or in the operational side, which of course is not helped by the bonds.
I'm not an expert, so I don't want to talk too much about it. But there is distrust. And there is going to be hesitation. We need new schools, but I don't trust the bureaucracy to spend the money wisely.
Besides the charter, the second act of the new city council is going to start working on a separate school district for the Valley.
<