When it comes to urban redevelopment, the path to glory is paved with blood. Yet Jerry Neuman, a land-use attorney for Allen & Matkins in Los Angeles, has found success in redevelopment by bridging the gap between the needs of the public and private parties involved. He has been the lead negotiator and project coordinator for Hollywood and Highland, the AT&T Wireless Headquarters in Cerritos, California, and the 110-acre Burbank Empire Center. TPR is pleased to present this interview with Jerry Neuman.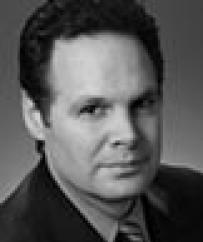 Last month, Los Angeles City Council approved a new redevelopment area Downtown. What lessons can you offer those trying to assess the potential of this new CRA project area?
It goes back to the ideology of why you're doing it.
If the creation of a new redevelopment area is about revitalization, and it's being developed from a perspective of improving infrastructure and promoting development opportunities, then that's great.
Conversely, if it's being done because of a single user, or geared toward a specific project—perhaps a stadium—the numbers and the rationale become skewed. And by skewing the rationale, you will no longer have the capacity to control the overall revitalization of an area. The main purpose is immediately transformed into accommodating a specific user.
If you don't create the right story; if you don't begin with the right criteria; and if you don't have support from the politicians, the community, and the developers, your project is bound to fail.
Apply your paradigm to the TrizecHahn Hollywood and Highland project, to which you were counsel.
The TrizecHahn project started off as a great infrastructure project to stimulate widespread revitalization. Because of those factors, we were able to bring the Academy Awards back to Hollywood—a great idea, because it provided Hollywood with what it was lacking: any real presence of "Hollywood."
However, what ended up happening was that the economics changed, and began to be driven by the needs of that single user. That exaggerated the amount of public money necessary to infuse into the project, and ended up creating added pressure on both the project and the area. It is that pressure, together with the added effects of a slowdown in the tourism market, that has led to the current criticisms surfacing about the revitalization of Hollywood.
Ultimately, I believe that the ideology behind constructing Hollywood & Highland will prove to have been the right thing. But in the interim, everyone is left questioning the methodology.
Let's juxtapose your redevelopment experience in LA with your experience in Glendale. What lessons can we draw from your work with Disney?
The Glendale project is unique in that it is truly focused on making a long-term commitment to creating infrastructure for a woefully underserved community. This project isn't merely about finding a way to get a project completed quickly. Because of that, we were able to create something really different.
For the Disney project, we created what we termed a "pay-as-you-go system." In such a system, one allows development to grow incrementally by allocating sufficient public dollars to pay for the backbone infrastructure necessary for the next phase of vertical construction.
That framework allowed us to address issues—such as CEQA—in a unique and more flexible manner than normally allowable. That flexibility was key in allowing us to create the necessary infrastructure and vertical development to accommodate a long-term, phased project.
Let's explore the CEQA issue a bit more. There are discussions happening around the state re: CEQA reform. Does the process really need to be reformed? If so, how?
CEQA has evolved from its humble roots as an informational tool to being nothing more than a sword for people opposed to a project.
It has forced the development community, and those who draft CEQA documents, to prioritize crafting documents that protect against lawsuits, rather than those that really expose a project's impact. Because of that, CEQA has effectively reduced the flexibility with which developments can react to changing market forces.
These projects are not merely one-shot deals. They are catalysts for neighborhood revitalization. Yet the law discourages CEQA from being used in a manner that allows for creativity and flexibility. We can circumvent that through tiering and master EIRs, but in the end, we're just giving opponents multiple shots at a project and leaving development projects to the whim of the newest elected official.
We shouldn't have to go out of our way to create a mechanism that allows projects to adapt to market changes. CEQA must be changed to accommodate that kind of flexibility in order for long-term and meaningful development to take place.
You allude to your work in creating a mechanism to allow CEQA to be more flexible. Give our readers a sense of what Disney did in Glendale.
What we did in Glendale was very cutting edge, in the sense that we took the CEQA document—which ordinarily looks merely at conditions existing at the beginning and end of a project—and drafted it in such a way that it could adapt based on what was happening over time in the surrounding communities.
To accomplish that flexibility, we first created an equivalency table that quantifies the impact of a particular use on a site, and equates the impact with variable densities applied. Once that matrix was crafted, we found we had given ourselves a baseline of proposed impact, but also allowed ourselves some flexibility in arranging and redesigning specific sites throughout the lifetime of the project.
With that in hand, we then created a table that allowed us to identify those impacts on three different levels: site-specific, regional, and threshold. We now had the ability to identify necessary mitigations by looking at: 1) the specific density of a certain project; 2) the project's relationship to regional systems (transportation, sewer, etc.); and 3) the project's impact on adjacent properties (topography, geology, sight lines, etc.).
Based on those elements, we have the ability to let development better reflect possible future trends in real estate, while still providing the surrounding communities with some certainty about the level of mitigation they will receive.
And is this a good system?
This kind of system provides flexibility to developers, as well as increased certainty to the community. The current CEQA system doesn't offer that.
What CEQA currently does is allow a developer to say that it will build one thing, and promise X,Y, and Z mitigations. If that project doesn't pan out, the mitigations approved for a new project will oftentimes not be heard or discussed by the community. They become elements discussed behind closed doors. Our framework allows impacts and mitigations to be considered in public.
Let's turn back to LA and your current work in Chinatown. Who is the client and what is the project?
Chinatown is an interesting planning exercise when you realize that the community didn't simply evolve; it was uprooted from the area where Union Station now sits. That relocation caused the community to become disenfranchised.
The situation was further compounded by city planners' efforts to orient the community to large commercial thoroughfares, as opposed to the smaller, narrow streets that are a mainstay of Asian planning and a key ingredient to creating the critical mass seen in Chinatowns across the nation.
By using that historic model of small, narrow pedestrian thoroughfares and combining it with the soon-to-be opened Gold Line station, Allen Matkins and our clients Kim Benjamin and Laeroc Partners began thinking of re-orienting Chinatown to create better pedestrian access.
Because of that nexus, we realized that there were opportunities to create parking and to harness public dollars from the federal, state, and local governments to begin to build infrastructure. Our pitch was, "Let's build the infrastructure first, re-orient the streets so that Chinatown works better, and then build a project."
It was a great theoretical plan. But in practice, it has proved difficult. Decision-makers simply don't see the vision of investing in infrastructure first. And without an actual project, they don't know whether to buy into the message or not.
Ultimately, the project will most likely be a housing project with ground floor retail, a connection to the Gold Line station, and some pedestrian pathways and cultural amenities. The only sticking point at the moment is price. Hopefully we'll have a better idea of the outcome soon.
Lastly, you talk about the connection between infrastructure and development. The largest real-estate developer in LA is LAUSD. And with the first part of a $25 billion state school bond on the November ballot, LAUSD surely will be investing an enormous amount of capital in real estate. How might that public investment work consistently with the themes you have articulated here?
It's vital that that money be managed and spent in a way that coordinates the efforts of school construction with the enhancement of communities. We should build schools that not only serve children, but also work as tools to aid in the development of public amenities and services.
These new funding sources offer us the opportunity to build whole communities again. And by using schools as the cornerstone of development, we can work toward coordinating other streams of public investment.