As has been reported time and time again, LAUSD has the enormous challenge of building 85+ new schools in the first phase of its new construction plan. Compound that with the amount it will have to build in subsequent phases and the School District has been forced to leave no stone unturned in its attempt to find enough sites to fulfill its mandate. Kathi Littmann, Deputy Chief Executive School Building Planning, talks about her challenge, how it has evolved since she first came to the District and highlights some of the large- and small-scale projects currently being studied at LAUSD.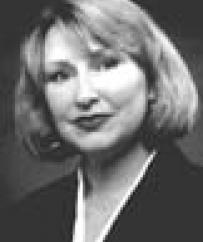 Kathi, LAUSD has recently taken full control of the 24-acre Ambassador site and has the opportunity to begin to plan and program the site to meet the needs of a number of constituencies-the school district, the community, the business interests, the preservation interests, etc. How are you actually approaching this opportunity?
Our first step in addressing this opportunity was to hire people who have experience in preservation, public projects and outreach. In doing that we have been able to expand our standard outreach process and begin to address the multitude of interests involved in this site.
We've also entered into a tight partnership with the Conservancy. And while we have both agreed to disagree on a couple of particular aspects, we are working together with all of our books open. Whether that means we will be able to save as much of the hotel as they want is still up in the air, but there are some key parts of that building that have potential and we're exploring ways to work them into our evolving program for the site.
Elaborate on the relationship between instruction and construction. Flesh out for our readers how the instructional component relates to school facilities programming and planning.
On the more macro-level, Superintendent Romer is ardently focused on how these facilities will enable him to meet his instructional objectives. Because of that he has placed a huge emphasis on involving both outside public and private interests as well as the local superintendents with the academic planning, programming and instructional delivery for our new schools. He's really encouraging the local superintendents to think outside the box and devise a number of alternative approaches for how schools are staffed and managed including joint-use and possible academy structures.
In fact, the most exciting part of the Ambassador discussion is the evolving nature of our plans as they relate to instruction. Local Superintendent Alonzo has proposed and presented some truly innovative ideas about an academy structure for the Ambassador site that will tie a K-12 campus together. Instructional objectives are really playing an important role in dictating the type of facilities that L.A. Unified we will be able to design in the future.
And is this a new paradigm for developing schools? Or have we simply modified an old one?
We've made some advancements in the last two years in linking design and educational specifications at our district schools by working with teachers and administrators and completing some really solid instructional research. But linking instructional opportunities to a facility's design at this early stage in the process is really taking it to the next level-we're finally beginning to design our facilities so that they integrate with our educational plans.
Will the District build these new schools? Or will LAUSD contract with outside companies in a design-build framework?
We do have some projects currently underway that are examples of developer turnkey. But that model is challenging because the required legal and contractual documents are often written in a way that does not include performance standards-which are essential in garnering state matching funds. We've made some progress on that front, but that mechanism doesn't look like it will be the answer to everything.
That current lack of clarity also surrounds the design-build framework. Because of that we also cannot entertain the traditional design-bid-build framework.
However, we are looking at a process, particularly for the Ambassador site, that is a baby step away from the traditional design-bid-build framework. We envision this process as a much more collaborative system where the District provides a developer with all the specifications and then the developer manages the dialogue between the District, the architect and the general contractor. We really want to have all parties participate every step of the way so that we continually evaluate design, pricing and constructability.
While the Ambassador site offers a fascinating opportunity for the District, what might be the enticement for the private sector to come forward and partner with LAUSD? The District, after all, has had a reputation of being difficult, cumbersome and even expensive to partner with.
The major enticement for the Ambassador site is simple-L.A. simply doesn't have very many sites that can deliver this kind of opportunity to stimulate such a broad community revitalization.
However, you do bring up a good point about LAUSD's historic reputation. But if you look at the seven projects we currently have under construction and the four we've recently finished, the historic financial difficulties are being solved. The one problem that remains however is that of politics. And because of that, this site will have to evolve in a collaborative fashion with enormous input from all constituencies.
At present there is a $100 million set aside in the proposed state school bond for mixed- or joint-use facilities. There is money set aside in Prop. 40 for joint- and mixed-use. And you've got housing, business and preservation interests that are clamoring for attention. Are you anticipating a program for the Ambassador that will address these interests? Will the finished site include other community amenities?
The RFP that the District will release will include the following components: 1) The necessary educational program; 2) The results of the re-use study we're completing with the Conservancy; and 3) Any additional recommendations that become available in the interim.
The majority of that RFP will also be driven by our ability to minimize our footprint on the site and solve our school facility problem vertically. If we can meet the needs of that geographic area-an elementary school, a middle school and a high school-and we still have an opportunity to fold in some of the ideas you mention, we're wide open to that kind of design.
However, what people must be cognizant of is that LAUSD's challenge is more than merely addressing the current facility shortage, our emphasis is on getting our neighborhoods back to a two-semester calendar. This site offers us an opportunity to do that by overbuilding the athletic fields, library, auditorium, common rooms and small satellite academies so that when the funds become available to take it to a two-semester system we have adequate space.
Kathi, let's stay on the joint-use topic for a minute. A lot of discussion is taking place around the state about the promise of developments such as San Diego's City Heights project in which school, housing, park, transit, community college district and library funds were leveraged to create an inner-city development that has revitalized a 50-year-old blighted neighborhood. Is any of that promise anticipated in the work of the district going forward?
The key point of your question, and LAUSD's biggest challenge, is leveraging money. But right now we are the only ones with money to leverage. It's a challenge to get these other agencies to have the requisite funds and a master plan that we can collaborate with.
Having said that, we do have a couple of sites currently in the pipeline which are creating schools that are linked with parks, open space or housing. But these projects don't represent the norm. Nor will they until we have a mechanism that allocates funds for collaborative planning. This type of collaboration doesn't happen in a vacuum. You've got to have the resources to bring all the parties involved to the table.
That's very similar in emphasis to what James Starbird, City Manager of Glendale, said in last month's TPR. He said, in terms of joint-use and mixed-use, "Prerequisite is the need for an attitudinal shift from where our schools and cities have been. It's not just among administrators, but at the board and city council levels in order for the staff of respective agencies to step out of traditional roles and begin to look at the means of accomplishing some of these efforts from the standpoint of community benefit. Not the school's constituencies or the citizens' constituents, because they're all the same. We need to look at them as a single constituency with an around-the-clock need that neither one of us can fill by working alone. Until we get that attitudinal shift, it will be impossible to really affect this." Does that capture your thoughts?
He hit the nail on the head. Real change comes from the top down. And while the communication is evolving in places like Los Angeles, the investment timelines remain different because most infrastructure is held hostage by state bonds.
To combat that, we're altering our timeframe so that as we plan for the next 20 years we begin to factor in alternative scenarios that offer us the ability to proceed with different kinds of funding. Basing planning decisions on when we believe bonds will be issued has been what has kept us from partnering with other agencies and that is why we have not been able to make the plans of different agencies match.
To illuminate that paradigm, we recently had a number of conversations regarding the siting of a library on the first floor of a school. The plan made a lot of sense, but because it was a vertical site that required them to move under our building there was no physical way for them to engage in contractually co-mingling funding sources and timeframes. Had we moved forward with that plan we would have impacted their funding and hurt their building masterplan. So, it's not just a school district problem, it a systemic problem facing all publicly financed infrastructure.
In an interview with the Planning Director of San Diego, Gail Goldberg, she stated, "As much as the general public and state officials should admire what's done at City Heights [where this collaborative planning took place] there are ten times as many examples where the planning for school facilities has all but undermined the neighborhood village plans that San Diego has set out in the rest of the city." I'm sure that point could be argued both ways, but why can't we fix this system?
There is no statewide mandate for comprehensive planning. The school district pays to plan schools. And while the City of L.A. makes an enormous commitment to planning, LAUSD works in a lot of cities. Some of those cities have funding for planning and some have none. It's not a question of "Can we merge our monies together?" Some cities simply don't have the wherewithal.
Let me close with a quote from an interview with State Architect Castellanos. He said, "California represents the second largest builder in the nation, second only to the federal government. Based on that level of investment, we have the ability and the opportunity to be a positive influence on public construction, and a transformational opportunity for the California market." In this basin, California could easily be replaced by LAUSD. Link the ideas you have just talked about and give us a sense of how you can influence the evolution of the Southern California market.
The first step in helping this system evolve is making people realize that we must begin to look toward building vertically and constructing shared facilities. The state has published a new guideline for urban schools and progress is being made, but until we really create a new "urban" definition for school facilities that does not require 25-40 acres of land we are a long way from seeing meaningful change.
Second, with the high costs of real estate and construction, we are building schools that everyone agrees are larger than anyone would recommend. That makes us have to create smaller schools within the larger facility and that increases operational costs. Our challenge, much like that of any developer, is to take a large campus and try to reduce its size to a much more manageable scale. But at present our funding for staffing and organization simply can't keep pace with our instructional needs and objectives.
However not all is bleak at LAUSD, we've begun to concentrate on things like site massing, day lighting, etc., things that are just good design and fairly easy to implement. And all of the schools we are designing have qualified as high-performance schools. That needs to be taken further not only with schools but buildings throughout Southern California.
Lastly, the biggest opportunity in building quality structures is attracting quality general contractors and sub-trades. We're helping this agency move from being one of the least desirable construction contracts to being something that bidders are really proud to be involved in. Because of that, we're beginning to see quality bidders return to the school district. That is something that the large public and private developers should look to as we try to reinvent and reinvigorate the Southern California region.