The current budget crisis has diverted focus away from the efforts of some to reform the state's planning and development framework. Because of that some postulated that it might be years before Smart Growth and Environmental Quality return to the level of prominence they currently hold. While it may be true that some issues were postponed in the rush to balance the budget, a number of significant land use bills made it through the session, were signed by the Governor and are still being implemented. Steve Nissen, Dir. of the Governor's Office of Planning and Research sat down with TPR to assure us that meaningful land use reform did happen in the last session and will continue to happen on his watch.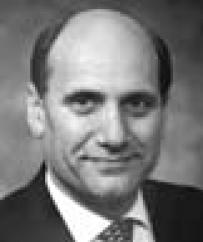 Steve, give our readers some insight into the responsibilities of Governor Davis' Office of Planning and Research.
The Governor's Office of Planning and Research is a boutique office that covers a range of statutory and non-statutory responsibilities for the Governor. Our statutory responsibilities center around land-use and planning coordination, overseeing smart growth solutions and a number of diverse and unrelated activities such as pursuing rural policy initiatives, coordinating environmental justice programs and housing the Office of the Small Business Advocate.
Our non-statutory charge includes policy research, analysis regarding hundreds of bills that come through the Legislature each year and oversight of the Governor's Office for Innovation in Government.
The Planning Report and our sister-publication Metro Investment Report have long been interested in smart growth and chronicled for our readers 100 land use bills from the last legislative session. Could you indentify a few key legislative bills of special interest to the Governor that are consistent with his Smart Growth agenda and platform?
The Davis administration took major steps to implement intelligent planning and smart growth principles. The Governor signed into law two building blocks of a comprehensive statewide water policy, SB 221 (Kuehl) which requires verification of sufficient water supply for large housing developments and SB 610 (Costa) which requires water supply assessments for all large scale development projects. The administration struck a blow for orderly development by signing SB 497 (Sher), which ends the practice of creating subdivisions through multiple lot line adjustments and helps ensure such activity will occur consistent with general plans and the Subdivision Map Act.
The Governor also championed SB 1602, creating over $2.5 billion in bonding authority to invest in parks and clean water. He signed SB 211 (Torlakson) which extended redevelopment areas, but only if additional moneys were committed to ease the state's desperate need for more affordable housing. And he approved a pilot project for the City of Oakland which may prove to be a model to implement infill development while expediting environmental reviews and challenges (AB 436). It has been a productive session!
In a similar vein, the Governor recently enacted Executive Order D-46-01. Give us some sense of that Order and how the Governor's Office is proceeding re: Smart Growth.
Our approach at the state level regarding Smart Growth is really multi-pronged.
First, OPR has traveled throughout the State-from Red Bluff in the north, to Riverside and San Diego in the south-asking for input from community stakeholders, financial institutions, builder-developers and elected and non-elected representatives.
Second, the administration has emphasized allocating money for good planning and infrastructure projects.
And lastly, we've tried to lead by example. Executive Order D-46-01 calls for smarter growth and land use planning in terms of siting state buildings and facilities. The goal is to place state buildings in downtown cores, utilize existing infrastructure, promote access to pedestrian malls and generally disincentivize sprawl.
Gail Goldberg, the Planning Director for the City of San Diego, stated in a July interview with TPR, that it was the general public's lack of understanding re: the causes of growth and the true definition of density that confounds efforts such as the ones you've talked about. Are you finding the same barriers to emphasizing a thoughtful Smart Growth conversation at the state level?
A majority of California's current population doesn't fully appreciate that our state will add 600,000 people to its population, not just this year or next, but every year for the next 2 decades. That's an increase in population of literally an additional person per minute.
To compound that, we have a growing number of people who don't like sprawl and hate being stuck in traffic, but are extremely ambivalent about greater density.
This lack of understanding and access to information is frustrating. But it's a barrier that can be overcome. And part of the collective responsibility of state and local government is to find a way to communicate concepts, such as higher density developments, in a way that illustrates the level of livability and quality of life that exists in compact communities. We must demystify the notion that compact development means a lower level of livability-that's simply not the case.
Your comments seem to hint at something that Rick Cole made very clear in a speech excerpted in the Sept. issue of TPR. He said, "The question of growth in Southern California is a complex one. But when it comes to the role of the public sector, the question is simple. Either we lead, follow, or get out of the way." Respond to Rick's assertion. How does that fit with the your Office's view of the role of the public sector?
To be honest, while Rick may be correct at the local level, at the state level we probably have to do a little of all three.
We live in a large state with very divergent viewpoints regarding the definition of Smart Growth and good development. A-one-size-fits-all approach of choosing to lead, follow or get out the way won't work at the state level because communities in California-from urban areas to rural districts-need differing levels of public sector attention.
Oftentimes, the best leadership that the state can provide is not to force the hand of municipalities, but to simply incentivize and encourage cooperation among multiple jurisdictions. Incentives, rather than direct interference, are clearly what a majority of the cities up and down the state want. And we're willing to continue making those kinds of investments as long as it leads to better planning and land use.
Let's look at the state's role in greater depth. Both Peter Schrag and David Broder have reported that the era of the trivialization of government is over. Combine that with the predicted state fiscal squeeze-caused by growing unemployment, security and a general lack of consumer confidence-and we begin to see a local government structure that is asked to provide increased services with less money. Is the time right for a thoughtful conversation about fiscal reform? Or are we destined to relive the situations of a decade ago where the state takes money from localities?
A significant softening in the economy has been predicted for quite some time. And that forecast certainly raised red flags about what this year's budget and next year's budget would look like. But even before that time, there has been great interest-both from the state's viewpoint and from the local government-in pursuing a more comprehensive resolution to the state/local fiscal relationship.
However, given the extraordinary economic issues that will arise in part from the weakening economy and our post 9/11 reality, discussions of the fiscalization of land-use will probably be overwhelmed by greater concerns. Whether that means the state will take a greater role in funding local issues is, however, still up in the air.
Another thing to consider about this relationship is that simple declarations from Sacramento are no longer effective. We need consensus. Local jurisdictions must begin to start reaching common ground about how to share the state's scarce financial resources. It's clear that even though everybody agrees the current system is dysfunctional, nobody agrees on how to resolve it. And local jurisdictions that are current winners in the sales tax scheme are very reluctant to part with that revenue stream. What we all must realize is that we're all in this together and that a solution must be forged by both the localities and the state.
Let's take that question and turn it on its head. Give us the other side of the equation. How can the state infuse money into these localities so that they can pursue their goals of health, safety and welfare and reinvigorate the economy?
For the first time in decades, state government has made a financial commitment to prioritize the maintenance and expansion of infrastructure, housing and transportation programs. Even with the massive budget cuts the Governor had to announce earlier this month, we've invested $22.9 million in loans and grants to the Downtown Rebound Program, $43.8 million for construction and rehab of multi-family housing and another $5 million for predevelopment expenses on transit-oriented developments. And when combined with the other affordable housing, revitalization and construction programs in the state, this administration has infused over $469 million toward badly needed housing development endeavors.
We've also made an $8 million investment-even after severe budget cuts-in the assessment and cleanup of brownfield sites throughout California. This program will forgive up to 75-percent of the pre-development costs if a project turns out to be economically infeasible. We want people to go out and assess these underutilized and contaminated sites. If they turn out not to be financially feasible, we'll help mitigate the risk.
To complement those programs we've also begun to increase the state investment in infrastructure. Over the next few years, the 5-year traffic congestion relief plan will infuse $6.9 billion into mass transit, regional transportation programs and the maintenance of streets and roads. That's the largest capital infrastructure investment this state has ever seen.
In addition, the Governor is supporting a Constitutional amendment which will shift 100-percent of the sales tax on gas and diesel-over $1 billion each year-to transportation-related issues.
We believe deeply that cooperative and interregional planning is a key to the continued intelligent development of this state. We recognize that problems aren't just local problems, they're regional problems. And we've made a commitment to make these collaborations and interregional partnerships work, particularly on these important issues of development and infrastructure.
Steve, let's end with this. The Governor had an Infrastructure Commission, the Speaker has a Regions Commission and the Treasurer has his own commission. All these reports are about to be fully presented and discussed. But in light of the events of Sept. 11, what will come out of them?
I served as a staff liaison to the Infrastructure Commission and testified before the Speaker's Commission. And while the events of 9/11 may have eclipsed these items in the short-term, at the end of the day, good planning, solid infrastructure and cooperative relationships between jurisdictions are long-standing values that must be encouraged and addressed. Will priorities change post 9/11? Certainly. Will they make the reports and these priorities irrelevant? I don't think so.