Staples Phase 2 might be the largest single investment in Downtown L.A. since the Bradley administration's effort to create a Downtown skyline. However, the policital, economic and grassroots climates surrounding our core are much different than they were back in the early '80s. TPR was pleased to talk with Ted Tanner, Senior Vice President of Real Estate for the L.A. Arena Land Company after Phase 2's unanimous City Council approval re: that changing downtown dynamic, how he rallied the community behind the vision for Phase 2, and what's in store for Downtown L.A. in the next decade.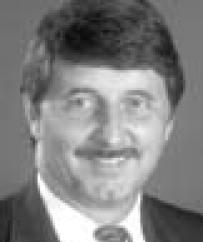 Ted, last summer TPR interviewed Tim Leiweke, Pres. of the L.A. Arena Land Company re: Staples Phase 2. One year later, how has that vision changed and evolved?
Many of the project's elements stem from stipulations imbedded in the original Staples Center Development Agreement, so the vision and resultant plan has not changed dramatically.
The plan is still to create a 4-million square foot mixed-use retail/entertainment development focused around a 1,200-room Convention Headquarters Hotel. A second 600-room hotel is also planned later in the program.
The other major components of the plan will consist of 1.15 million sq. ft. of retail/entertainment uses including the 2,000-seat L.A. Live Theater, a corporate showcase facility, a mix of restaurants, cafes and nightclubs and the proposed 250,000 sq. ft. expansion of L.A.'s Convention Center. 800 residential units area also planned on the block east of Staples Center.
Let's delve into specifics. What's the major component of the retail/entertainment element.
The most significant component is the 7,000-seat L.A. Live theater. The venue is designed to be extremely flexible to accommodate events ranging from concerts and televized award shows to theatrical performances and special programming tied directly to events at the Convention Center and the Headquarters Hotel.
You mention the Headquarters Hotel. In the August 2000 issue of TPR, Michael Collins, Senior Vice President of the Los Angeles Convention and Visitors Bureau, said that the critical piece to Staples Phase 2 was the Headquarters Hotel. How are talks re: the hotel progressing? And have you identified a hotel operator yet?
We are still working with a very short list of prime candidates. But the final choice will have to be one which is jointly agreed upon by both the L.A. Arena Land Company and the City Council. We are working with the City to devise an ownership structure allowing for enough tax exempt debt to provide sufficient financing to make the project feasible.
You mention your relationship with the City Council. What's the status of Staples Phase 2 re: the City's approval process?
The Planning Commission approved the EIR, specific plan, and development agreement quite some time ago. That approval was followed by a unanimous vote of the CRA Board to approve those same documents. And underscoring the importance of the Hotel and this entire plan to the City, the City Council voted 13-0 to finalize passage and complete this part of our City approval process. We still are processing a few clean-up items so that we can finalize the development agreements and subdivision maps necessary to begin construction.
That type of support is almost unheard of for developments of this scale. However, you seem to have garnered this kind of support and partnership throughout the approval and negotiation process. Talk a little about the process that lead up to these City approvals. What was promised in order to make this plan possible and politically acceptable?
The community outreach and negotiation process for this project consisted of a number of long and comprehensive discussions with a community coalition representing labor, housing advocates, residents, open space and environmental groups to name a few. We worked with those groups for months and ultimately agreed on a comprehensive community benefits package that will focus on: parks and recreation, job training, affordable housing, traffic, parking and public safety.
In terms of parks and recreation, we will spend $1 million over the next 5 years in hopes of implementing more active open space projects within a 1-mile radius of Staples Center. These projects will be selected from a survey of open space opportunities adjacent to this development. We hope to identify not only open space projects that we can partake in, but future possibilities for other developers to implement a more holistic open space vision.
In terms of affordable housing, our first priority is to ensure that affordable housing is built in the near future. To do this we are offering a no interest loan program to local non-profit housing developers to further an affordable housing agenda in the neighborhoods of Pico/Union, South Park and South Adams/Figueroa. We've already identified candidate non-profits and are ready to begin identifying candidate projects.
The second component of our affordable housing package exceedsthe CRA's housing requirements that 15-percent of market rate housing be affordable. Tier 1 of the CRA program, consists of a 9-percent set aside for residents making 110-percent of the area median income (AMI) ; Tier 2 consists of a 6-percent set aside for residents making 50-percent AMI. Our program provides for 20-percent of the units to be affordable with 7-percent at 80-percent AMI, 6-percent at 60-percent AMI and 6-percent at 50-percent AMI.
The last component of our housing program is our market-rate housing plan. We've identified between 500 and 800 market-rate units that could occur in the District building upon the notion of making South Park a viable live/work community.
Let's transition from your specific housing plans to that of the greater Downtown area. What's happening in the Downtown housing market? Do you foresee market-rate and even luxury housing arising in the core?
We recently completed a survey of projects currently under construction, in planning or in escrow and there are approxiamtely 3,000 housing units within a 1-mile radius of Staples Center. G.H. Palmer has a number of developments underway with the Medici exceeding 600 units, the CIM Group has 1,600 units in planning and Forest City has a 230-unit loft apartment project currently in the pipeline.
We believe that the success of Staples Center and the services, amenities and attractions that we and others are creating are attracting a significant amount of investment into the Downtown core. This will translate into more units coming online in the near future.
Tim Leiweke said in our interview last year, "Los Angeles isn't a city, it's a hosting site for 20 different communities. What we're missing is a place to call the heart and soul of the City. We don't have a great public gathering place. But that's all beginning to change." Is it really beginning to change?
Yes. South Park has the land inventory, the transportation infrastructure and the available building stock to become a truly viable urban neighborhood. We've got great anchors in Staples Center, the L.A. Convention Center, Grand Hope Park, the Fashion Institute and a number of apartment buildings-the Metropolitan, the Skyline, the Renaissance. Not to mention that the abundance of young professionals and college students looking to live in Downtown because of its easy access.
When one adds these components to the Phase 2 plan, you begin to see the essence of community. Our hope is not only to create this node in South Park, but begin to link it to the Central Business District, Little Tokyo, the Historic Core, the Fashion District, etc. and to connect these Downtown attractions to provide a true critical mass for housing and after hour activity in Downtown.
Let's end with your candid assessment of the risks. What must we pay attention to so that we can bring this vision to reality?
In most suburban locations infrastructure is the most important piece of the development puzzle. In Downtown the infrastructure is already here. So the most important elements to creating a viable and thriving metropolis is housing development and investment. And those both need to be supported by government and financial institutions. Without that support these dreams won't be fully realized.
And 5 years from now, how will Phase 2 fit into a revitalized urban L.A.?
I'm hoping that we're well on our way with most of what's on our plate. Five years out I foresee the housing and Headquarters Hotel finished and operating alongside a core of the entertainment district filled with restaurants, cafes and night clubs. All in all, I think our plan will create a viable and memorable place for residents and visitors of Downtown to hang out in and enjoy.