The majority of the thinking coming out of the recent citywide election was that labor endorsed former Assembly Speaker Antonio Villaraigosa. But did that endorsement by the County Federation of Labor truly translate into overwhelming support? Julie Butcher, General Manager of SEIU Local 347, gives TPR a bird's-eye view of how the election unfolded from her perspective, how the recent electeds will fare and explains why she has renewed hope in City governance.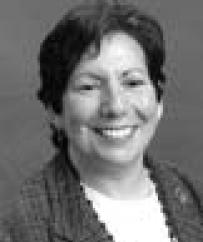 Julie, Angelenos make sweeping generalizations of terms like "business" or "labor" with little appreciation of the nuances that make up both communities of interest. Please give our readers a sense of how the labor community is organized here in L.A. Who are the constituent members of Labor? Who makes up the leadership team going forward?
Los Angeles has a very strong and vibrant labor movement with the County Federation of Labor being the organization that deals with primarily political issues. Miguel Contreras is the elected head of the labor movement in L.A. and he leads approximately three hundred Local Chapters throughout the county.
As far as offering a glimpse into the leadership structure in the future, those waters are a bit murky after the political decisions made in the past election. Labor fought over two candidates who both had solid histories with regard to labor issues and that was a mistake.
Unions are involved in politics so that we can talk to politicians about issues that are important to our members. We're involved in politics because it makes our jobs easier when it comes time to do the work that makes our members' lives better. That was forgotten in this past election.
Let's take a step back. Give us a take on how the Riordan years shaped Labor's involvement in politics. Contrast that "legacy" with your interest in the new Mayor and the new City Council.
When Riordan left office, a number of periodicals wrote about how the city was better off now than it was eight years ago. And while that may be true, the reality of the situation is that progress happened in spite of him. A simple example would be the city's new work standards. The media gave Riordan credit for them, but they are in place today because city workers wanted to be more competitive and serve the public, not because of anything Riordan did.
Living under Richard Riordan for eight years-particularly since he was elected on a platform of privatizing services-has helped our membership realize the unique responsibility the public sector has in installing a boss who will actually work with them to create mutually beneficial relationships. And I think that showed in the way we mobilized in this last election.
The members of SEIU Local 347 went through a very long, democratic process in their attempt to decide who they were going to endorse. And despite that, organized Labor went the other way. That divergence caused city workers to bristle with a sense of, "This is our boss. This is our city. We fill these potholes. Screw you, we're gonna win." To say that it energized city workers would be an understatement.
Elaborate a little bit on how your Local made the decision to go with Hahn over Villaraigosa. Most of the general public thought that labor went with Antonio. Educate us. Why did you do it? And what are the results likely to be?
We began the process of picking a candidate by sending a questionnaire to our members, which asked them to detail the issues they wanted the candidates to address. That questionnaire led to a town hall meeting and then a number of forums and debates. And as these discussions progressed, we began to see one candidate emerge as a supporter of city workers, as the candidate that best understood issues of importance to city workers.
Hahn clearly knew what issues affect city workers. One particular issue that resonated with this Local was when Hahn began to speak about consultants. He basically said, "Why are we spending $85 million on consultants when we already know what needs to happen? We don't need someone else to tell us what to do, we just need to do it and make the necessary changes."
Riordan never understood that. He hired consultant after consultant, who he paid to basically borrow his watch and tell him what time it was. Every consultant report from the Riordan administration showed that we could do a better job with fewer mechanics, fewer harbor workers and fewer folks at the zoo, not to mention that we should've sold the golf courses and privatized the library system.
Hahn understood what our workers were dealing with, he knew the intricacies of the system we work under and he understood what is important to us as we work to provide the highest quality public services to the people of L.A. No other candidate bothered to figure out what the real issues were, what the actual day-to-day problems are with picking up trash, filling potholes, cleaning streets and paving roads. And for us, that made for an easy choice.
I gather the business community felt it had no candidate in the runoff. From its perspective the race was really between a liberal and a union public employee. How did you view the race?
I'm not really sure that was the case. In making phone calls during the election, the most common question I heard was, "What do the billionaires want?" Their support, while financially helpful, may have raised the level of suspicion among normal voters regarding how these contributions were going to be repaid after the election. But, in the end, the statistics seem to say that ultimately Hahn was supported by much of the "real" business community.
People with real jobs, in real neighborhoods, wanting real economic development didn't want to vote for a candidate backed by billionaires. They wanted a "real" candidate. And Hahn won because he understands that and can translate his message into something that isn't just a quick-fix, but supports all the elements that link neighborhoods and development-roads, schools, housing, sewer systems, etc. I don't remember that ever becoming a campaign issue with anybody else.
Talk about the new administration-the City Council, Controller and City Attorney-as well as the election of Alex Padilla as Council President. How have these transformed the City's representation? And how does your agenda fit with that of the new Council?
When the old City Hall reopened there was an almost magical feeling that overcame all the cynics who hang out there. And it looks as if the Council realized that there was something special in the air and responded to it with a level of collegiality that is unparalleled. However, the key to the prosperity of Los Angeles doesn't rely on the collegiality of Councilmembers, but the relationship between the Council and Mayor. And luckily it really can't get any worse than it's been these last 8 years.
I think the expanded role and power of the new City Controller has tremendous promise. The changes implemented in the new Charter really help give that office more credibility. Fortunately, those new auditing powers are better suited to the person who currently holds the position rather than the person who held it previously. I think the new Controller has a much better grasp of the accuracy needed to compile effective performance audits than the former office holder who was more familiar with sound bites.
In reference to the City Attorney's office, I think that there is great hope for Rocky, once he figures out that he didn't get elected to the School Board and that the City has very little say over schools.
With regard to Alex, somebody walking out of Council Chambers recently said, "So there, now you have it-functional government." But with this new group and the ambition and smarts of Alex, I think it's really possible. He has very specific, concrete goals about what he wants to do and how he believes the City can provide basic services and infrastructure. That's what people expect from local government. I've never been so optimistic about the future of Los Angeles.
But this drastically changing face of L.A. politics and the lack of real institutional memory reflects the negative consequences of term limits. However, without disrespecting the representatives that left last month, the folks currently seated in Council create a much better Council overall. I think the future is brighter now then it was under the former administration.
You mention the Charter changes in your last response. The remainder of the new City Charter provisions took effect last month. You were obviously watching and participating in the Charter discussions as they were taking place the past two years. What are the particulars that people ought to focus on? What are the issues that have not been publicized? And what are the things that are really changing how our city works?
When all is said and done, we now have a better charter than we had before. The additions of sections regarding the neighborhood council system and Controller's auditing function have potential. But the change that has the greatest promise is the additional powers given to the Mayor.
We now have a Mayor who can not only help to unite the Councilmembers into a cohesive legislative body, but more importantly, hold the General Managers of all 43 City Departments accountable. That change alone has the potential to finally put someone in place to run this City.
However, while the neighborhood councils should help address a number of issues that have gone unnoticed for quite some time, we supported the proposal to make the councils elected bodies offering "real" governance. I think that proposal had a greater chance of keeping the city together. I don't know why it didn't resonate with the Charter Reform Committees, but it would be a sad day if we were to witness the break up such a large and amazing city.