In our continuing attempt to create and nurture a vision for L.A., TPR is pleased to offer an aritcle by Ken Bernstein, Director of Preservation Issues for the L.A. Conservancy and former TPR Editor, arguing that L.A.'s future lies in the preservation of its past.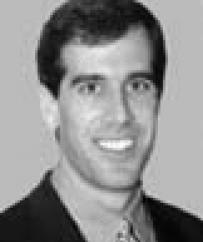 Mayor James K. Hahn has inherited a city poised to become one of the world's defining urban centers–a true 21st century city. But as Los Angeles becomes the city of the new millennium, it has an unparalleled opportunity to build upon the very best of our city's assets from the 19th and 20th centuries.
The great cities we cherish and want to visit--London, Paris, New York, Boston or New Orleans--are special because they put their cities' history front and center, weaving preservation into the very fabric of their cities. Mayor Hahn, in partnership with the new City Council, should follow in the footsteps of the nation's top mayors in taking up the following five suggestions:
Revitalize L.A.'s Historic Downtown
L.A.'s Broadway between 3rd and 9th Streets is one of the nation's underappreciated historic treasures-the largest collection of historic movie palaces in the world. Yet, while Broadway is an active shopping district, its historic commercial buildings are almost completely vacant above the ground floor and its unparalleled historic theaters no longer offer entertainment.
The L.A. Conservancy has launched the "Broadway Initiative" to spur the revitalization of this area, an effort that need not require large public subsidies - only the Mayor's "bully pulpit": to encourage major entertainment companies to help restore key historic movie palaces; bring together L.A. financial institutions to create an investment and lending pool; and support the "Nighttime Broadway" proposal creating zoning incentives for restaurants, clubs and entertainment venues along Broadway.
Create An "L.A. Main Street Program"
How can L.A.'s struggling neighborhood commercial districts create more livable, walkable "Main Streets", rehabilitate historic structures and compete economically with the shopping mall? The National Main Street program has successfully addressed these questions in over 1,500 towns and cities; yet, until recent programs were created in Canoga Park and Pacoima, L.A. had never participated in this successful program. Mayor Hahn should create an L.A. Main Street Initiative that ties together revitalization efforts in historic commerical districts such as Highland Park, Leimert Park, Echo Park, Little Tokyo, North Hollywood, San Pedro and Central Avenue.
Create A Historic Preservation Program
Although public and private sector support for historic preservation is at an all-time high in Los Angeles, City government has not yet followed suit. L.A. devotes little or no City staff support to historic preservation and therefore frequently misses opportunities to encourage rehabilitation, promote economic regeneration and revive struggling older neighborhoods.
The new administration should create a true office of preservation within City government as called for in the recently-approved Cultural Heritage Masterplan.
Reform the Demolition Process
Los Angeles has one of the weakest preservation ordinances of any major city in the nation. Contrary to popular belief, even designation as a historic landmark in Los Angeles does not ensure that a building cannot be demolished. Our most valued landmarks-from Union Station to the Hollywood sign, from the Central Library to the Wiltern Theater-are therefore not protected from demolition. The new Mayor and Council should work to prohibit demolition of City landmarks except in cases of demonstrated economic hardship-a provision that works well in many other cities.In addition, to ensure that demolitions only occur where a real replacement project exists, Los Angeles should join other municipalities, including San Francisco, Pasadena, and Long Beach, in requiring that a replacement project be ready for construction prior to the issuance of a demolition permit.
Revitalize Historic Neighborhoods
Los Angeles boasts dozens of hidden residential pockets with remarkable historic homes. Within the last year, the number of City Historic Preservation Overlay Zones (HPOZs) has increased from 9 to 15 and could hit 25 by next year. This overwhelming interest in HPOZs in economically and ethnically diverse neighborhoods-from Highland Park to Van Nuys and San Pedro's Vinegar Hill-belies the myth that preservation is merely an elite concern. Mayor Hahn should harness this grass-roots energy, provide small amounts of City support to housing rehabilitation in these unique neighborhoods and make these districts a key part of his overall strategies to promote homeownership and quality affordable housing.
Conclusion
Great cities recognize that historic preservation is about more than saving buildings just because they are aesthetically pleasing. Great cities utilize preservation as a valuable tool to support the city's other public policy goals--economic development, neighborhood preservation, good urban planning and community revitalization. Under a new Mayor and Council, it's time for Los Angeles to assume the mantle of greatness.