The true backbone of L.A.--Watts, San Pedro, Wilmington, etc.--has been much maligned in terms of a balanced sense of development. Janice Hahn, newly elected Councilmember from the 15th, has seen this firsthand, and as the District's new representative, has vowed to bring quality development back to the district in hopes of finally creating a balanced community.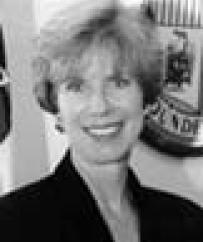 Janice, what's your view on how well the City of L.A. performs its urban planning duties? What, if anything, should the City be doing better?
One of the things I was most surprised to find out when I was on the Charter Reform Commission was that our Planning Department doesn't really plan. The City's approach to transportation, housing and infrastructure is reactive rather than proactive and segmented rather than comprehensive. And because of that lack of planning, Council Districts are forced to react to individual projects rather than deal with these issues holistically.
However, that current malaise doesn't end with the Planning Department. For example in my district, Wilmington has seen enormous demand for quality affordable homes, but the most recent developer venturing into the area is Habitat for Humanity. While I support Habitat and believe that we need to work closer with non-profit developers, the 26 homes they constructed are simply not enough to curb our city's current housing shortage.
That disconnect is again evident in the Harbor City/Harbor Gateway area where we have large corporations moving into areas with no housing. If we're going to continue to put a priority on attracting businesses and encouraging economic development, we've got to support the employee base by giving them places to live, places to shop and places where they can find responsible child care.
We need to make a concerted effort to plan how this city is going to look, act and behave over the next 50 years. We need to do a better job of building housing in the right places so that people live closer to where they work and we need to plan for growth comprehensively, not in 15 pieces. Those are the things that we as a City need to put at the forefront.
Mayor Hahn in his inauguration speech talked about the value of a Housing Trust Fund. Is his priorty something you will support?
The Housing Trust Fund was something that I went on record saying would not be workable unless we leveraged $100 million--you simply can't entice people to come and build in Los Angeles with any less. If we really want to begin to solve this housing problem, then we have to put our money where our mouth is and we have to increase that fund. We can't be satisfied with the current $5 million allocation, particularly when a small city like Santa Monica can muster $25 million for its Housing Trust Fund.
If there is any Councilmember that knows the challenges and opportunities in being a regional as well as a local leader, it's going to be the Councilperson from the 15th because the Harbor is one of the great regional infrastructure investments in the United States. How then will you balance the need to grow that harbor as an economic engine with the liveability concerns of the residents who reside in the San Pedro/Harbor area?
The battle cry of the day is "strike a balance." No one underestimates what the Harbor means to our region. And with the Alameda Corridor coming on-line our position as an international trade destination is only going to increase. But do those of us who live next to the Port have to choke on its fumes? We must have balance between the unlimited expansion of the Port of Los Angeles and the literal trampling over quality of life for the residents that live in Wilmington and San Pedro.
Simply stated, the Port of Los Angeles needs to be a more responsible neighbor. They need to work on clean air vehicles and they need to work with the shipping industry to reduce the emissions that come from the ships. We must find a way to mitigate the Port's impact on the residents of San Pedro and Wilmington. One way of doing that might be the development of a waterfront. In order to begin the process of balance, the Port should help develop our waterfront into a place where people can eat by the water, walk along the water and enjoy the water. I know it's a working harbor, but that's part of the charm. We need to develop our waterfront so that we can give part of it back to the people.
Let's close out this short interview by asking you what your priorities and objectives will be in the first 100 days of your term. What Committees, and in what high-priority items are you going to invest your time and energy as you begin your tenure on the Council?
Well, I clearly think the main committee I want to be involved with is the Commerce, Energy and Natural Resources Committee. Clearly LAX expansion and the ongoing issues with the Port of Los Angeles and the Alameda Corridor are going to be the biggest issues facing Los Angeles and I want to bring my private sector experience to bear.
also think my experience with private sector utilities can help make sure that Los Angeles is insulated from the state's energy crisis so that our residents will never become prisoners to a deregulation scheme that has left consumers around the state with increased bills and a lack of reliable energy.