The largest infill project in the City of Los Angeles has faced rigors suited more to a Greek or Roman myth than the development approval process of a 21st Century City. Yet despite frequent trials by fire, the project has (slowly) continued to push forward, and has recently gained enough momentum to begin seeing tangible brick and mortar results. TPR was pleased to invite Playa Vista President and CEO, Peter Denniston to refresh our memory on the constituent elements of the Playa Vista Masterplan, update us on the progress the project is making and answer why, after his Promethean experiences, would he choose now to leave.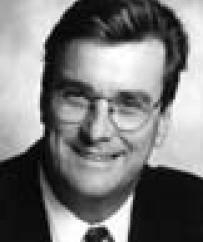 Peter, with most of Phase One entitlements completed, a string of legal victories, and the City Council's approval of both the CLA Report and the Mello-Roos financing, Playa Vista seems to be on the verge of a large-scale ground breaking? Is it safe to say that there's a light at the end of the tunnel?
In my 25 years in real estate, the scrutiny and roadblocks that Playa Vista has had to overcome are unparalleled. But yes, as you say, we're clearly and successfully through that process. And we now have momentum with the recent unanimous approvals from the City Council as well as the completion of a number of major residential and commercial transactions that definitely make this project a "go."
Give our readers some specifics. Give us an update on Phase 1. And perhaps flesh out the vision and a timeline for Phase 2.
Through extensive market research, we identified an array of 15 for-sale and rental products that respond to the tremendous demand for housing on the Westside. And as of today, I'm pleased to say that we have deals either completed or pending on all 15 products. We've recently closed escrow on 2 rental projects and 3 for-sale projects, have 6 projects currently in escrow with the remaining 4 being in final documentation. It's important to note that collectively these projects represent approximately 1,800 homes.
On the commercial side of our first phase, Rob Maguire continues to be very committed to Playa Vista. Last December, MaguirePartners purchased a 6.5-acre parcel in our Fountain Park District that is entitled for approximately 426,000 square feet of office and commercial space. Work is currently underway on their "Water's Edge" project there. In addition, MaguirePartners has entered into an option agreement with Playa Vista for the right to purchase land to develop 2.2 million square feet of office, studio and production support space in The Campus at Playa Vista. MaguirePartners recently announced that renowned architect Frank Gehry would lead an award-winning team to master plan and design that portion of the Campus.
The Second Phase of Playa Vista really completes the community, the key aspect being the completion of the Ballona wetlands restoration-complementing the freshwater marsh restoration in our first phase with the restoration of the saltwater marsh and the upland dune habitat areas. Our second phase also includes the completion of the Village Center-a central gathering spot for the entire community-and additional residential development.
As far as a timeline, the City is currently in the process of completing the Second Phase Draft EIR/EIS. We anticipate it will be publicly circulated by Fall for public comments. Realistically, this process will take several years before we have all the local, state, and federal approvals required to proceed with the Second Phase.
You mention the restoration of the freshwater and saltwater marshes in Area B. I know that concerning Area A of Playa Vista there's been discussion in Ruth Galanter's office about the possibilities for land west of Lincoln Blvd. As it stands, how do you envision that parcel being developed? Are you proceeding as if development will occur? Or will that parcel will be sold?
To start, I am a strong believer that responsible development throughout Playa Vista is the best option for all of our property. With that as background, we are obligated as part of the EIR/EIS process to look at all reasonable alternatives. One of those alternatives is to look at ways to expand upon the open space and wetland restoration planned for west of Lincoln Blvd. It's obviously something that would involve participation from local, state and potentially the federal government due to the cost of acquisition. So the full potential for that parcel is still being assessed.
In addition to open space and housing, one of the heralded components of the master plan is Playa Vista's addressing of the jobs-housing imbalance throughout Los Angeles. As you mentioned, one of the first commercial sites constructed will be the Water's Edge development. How important is the commercial component to Playa Vista's success? And how will it unfold throughout the site?
The jobs-housing balance has been a critical plank in the planning of Playa Vista. When you try to create a community that embodies Smart Growth principles with sustainable guidelines and a marriage of jobs and housing, it's important to do things differently than in the past.
In order to accomplish our goal, we put a high value on the importance of providing a broad mix of housing opportunities. But, meeting the housing need only solves part of the problem. We must also look at the importance of providing quality jobs that enhance the quality of life that our residents enjoy while lessening traffic congestion. The commercial component of the project continues to be very important.
Another critical plank, as you made mention of, is Playa Vista's sustainable development guidelines. I'm curious, with the amount of time between the inception of Playa Vista and its actual development, do you foresee any trouble with the enforcement of your sustainable development guidelines? Are you worried that after this long hiatus builders will want to get these projects out of the ground as fast as they can?
We've created very high expectations on what we're going to deliver. It's important that we follow through on that promise. Part of that promise was sustainability. Our guidelines are something that we have mandated throughout the project. In order to make sure they were followed, we selected builders who were prepared to make that commitment, regardless of the timeline.
So despite the duration of this project, the builders are still very supportive of the design guidelines. And I think they realize that the up front cost-impact that concerned some of them in the beginning is not as significant as originally expected. One positive outcome from our current energy crisis is the changing sentiment towards energy conservation and sustainable development. The realization that energy is not as plentiful as we might have imagined just a few years ago has really brought a new focus and increased the importance of energy conservation not only in the development community, but from consumers as well.
Another aspect that consumers seem to be realizing is a key component to quality of life is schools. In your last TPR interview in July 1999 you talked about the importance of making Playa Vista's planned school site an integral part of the community through linkages with universities, residents and businesses. How are those talks progressing? Have you talked at all with the school district about joint-use with parklands, library facilities, etc.?
We view schools as the heart of any community. The way we initially began developing the school linkages was through the Playa Vista Educational Trust, which has adopted 15 local schools and provides scholarship programs, campus improvement projects and teacher grants to really help those schools "step up."
In addition, we are working closely with the LAUSD to satisfy the commitment we have made to provide a site for an elementary school. The selection of a school site continues to be something that is evolving and is very important to the future of Playa Vista.
Give our readers an assessment of that future. Ten years from now, what are the elements that would define success for the Playa Vista project? How should we measure whether it meets the goals that were set out almost a decade ago when planning began?
The expectation level that we've created is extremely high. And how we're judged will be based on whether we can deliver on those expectations. One way of gauging our success is to look at the recent grand opening of the Visitor Center-it really exemplifies the entire ethos of the project. Upon examination of how that whole neighborhood fits together-from Fountain Park, to Fountain Park Apartments, to Water's Edge -the picture of what Playa Vista will become is demystified. The response to the development of this first neighborhood has been unanimous-from the surrounding community members and environmental representatives-all have been thrilled at what we are delivering.
The Visitor Center is just the first step, we've got to continue. I think if you take it out 10 years from today and you look at what we're trying to do from a Smart Growth platform, Playa Vista is a critical component to Southern California's growth and evolution. It will be a project that dispels the consumer misconceptions about density and mixed-use development. And if we can successfully convince consumers that density and mixed-use should be accepted, if not encouraged, as a way to address L.A.'s predicted growth, the project will be a success.
Let me just ask you one more question. You recently released a statement saying that after 5 years as the President and CEO of Playa Vista, you would not seek to have your contract renewed. Hindsight is always 20/20. Look back on your 5 years and give us a sense of whether or not you met the goals you set out for yourself when you agreed to come on board. How would you describe your tenure at Playa Vista?
When I joined the organization, Playa Vista was but a plan on paper. And now 5 years later Playa Vista has been successfully launched with the first commercial buildings under construction, 15 residential projects breaking ground and completion of the City Council approval process. With those accomplished, I believe that it's the right time for me to move on.
This job requires passion. One can't help but be passionate given the scale, the opportunity and the mystique of Playa Vista. But one of the challenges with that passion is to avoid having it totally envelop you. Early on Doug Gardner warned me about the spell that Playa Vista puts on people, and cautioned me about not letting it define my life. I now realize that he was right and that I need to take a step back and regain balance.
But rest assured, I have committed to my Board to remain responsible for Playa Vista until there's a new CEO. And I've also voiced my interest in continuing my involvement in some capacity, because while I cannot allow this incredible project to take over my life, Playa Vista will always be in my blood.