The adoption of a new Charter helped rekindle civic engagement in L.A. But is there a place for this grassroots approach in all government activity, even economic development? Claire Bartels, Director of the City's Targeted Neighborhood Initiative believes there is and claims that it's the only way to truly nurture revitalization in L.A. TPR was pleased to talk with Claire, who spoke on the TNI program and the difficulties associated with coordinating both the community and city departments.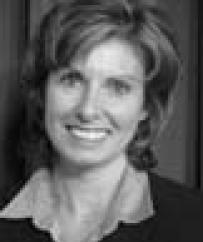 Claire, why don't we start by having you provide our readers with an overview of the purpose, primary goals and history of Los Angeles' Targeted Neighborhood Initiative?
The Targeted Neighborhood Initiative (TNI) is an innovative approach to community revitalization, economic development and the overall elimination of blight throughout the City of Los Angeles.
However, while the key element of revitalization efforts is often political will, this program instead emphasizes community participation. The block grant funds that we allocate to designated communities are not dispersed to projects but rather given directly to communities. The decision on how, when and on what the money is spent is made by the people who work and live in the community rather than the bureaucracy.
We've come a long way since the program's inception in 1997 when the Mayor designated 12 neighborhoods to receive the 4-year, $3 million grant. We've made a significant amount of sustainable, brick and mortar improvements to those neighborhoods and this year we've chosen another 14 neighborhoods to improve in the same way.
Share with us how many neighborhoods are involved? What's the 4 year-old programs' track record? And the specific brick and mortar projects that have been completed?
As far as track records go, the first few years were explicitly dedicated to design and implementation of the various projects, but now we've actually begun the construction phase with our façade improvement, housing, and streetscape development programs.
To date we've given approximately $4.3 million in forgivable grants to over 400 low- and moderate-income residences for housing rehabilitation. These grants of up to $20,000 per residence have helped provide improvements like landscaping, fencing, new roofs and new driveways-structures that benefit the entire community even though an individual receives the grant.
Our grants are not merely for residential users either. We've granted up to $25,000 per business owner to help enhance façades, install new streetlights, curbs, handicap access ramps, street trees, and in some cases add unique signage to the 10 commercial corridors in our program.
Los Angeles has just changed it's Charter with the intent of increasing citizen participation through involvement with Neighborhood Councils. Will Neighborhood Councils be the primary participants with your program? And how did you decide in your first round of funding what communal organizations to partner with and fund?
Let me give you a combination of what has happened and how we're going to approach the next round. Both are similar approaches, but they're tailored to the individual community.
In some communities there was an existing community infrastructure which aided in making contact, but in many of the areas in which we work had nothing. So we crafted a framework where each TNI interdepartmental team identified the stakeholders in its community-regardless of whether they were representatives of social, residential, religious, educational, or grassroots organizations. It was a collective effort of city representatives to identify stakeholders and invite them into the fray.
Who were the City representatives that were involved in this process?
The framework provides each district with 3 representatives: 1) A Mayoral representative, 2) A representative from the Council Office and 3) A representative from one City Department-CRA, Planning, Public Works or Housing.
You leave the impression that TNI didn't bubble up from the neighborhoods, but rather came down from City Hall & the Mayor's office.
It does begin with City Hall, we provide the resources and the tools to create sustainable economic development but the stakeholders of the communities are the decision makers in the process. Our goal is to empower the communities so that once the framework is in place, stakeholders can make all the decisions as to how they wish to continue revitalization of their neighborhoods. It is only when stakeholders take responsibility of their communities that real change can occur.
If information dissemination is one of your primary goals, will this program evolve to be an adjunct of the Dep't of Neighborhood Empowerment?
It's certainly a perfect complement to the Neighborhood Councils because it provides funding and a voice in government. But, I don't see it folding into the DONE. In areas where we overlap we will certainly partner with DONE to make sustainable improvements to the neighborhoods, but we're not one and the same.
Claire, you've talked about facilitating cohesive links between neighborhoods and government representatives, but in the last 7 1/2 years the Mayor has rarely brought together City Department GM's in a coordinated way for program delivery. Is this program an exception? Are your projects consistent with other City Department plans, or is this simply another independent effort by the Mayor?
Though it's not modeled on any one of the programs you mention, neither is it independent.
The key to our program is collaboration. It takes the top management from the CRA, the Housing Department, Public Works, etc.-under the auspices of the TNI framework-and encourages them to work in a coordinated fashion to decrease duplication and increase efficiency.
Our whole purpose is to draw together resources, align ourselves with the existing services and try to blend the best of all of these programs so that the needs of the individual community are comprehensively met.
In an interview last month in The Planning Report, Marsha Rood the Director of Culver City's Community Development Department and a former Development Administrator for Pasadena stated, "Perhaps most importantly, my work in Pasadena showed me how important public-private partnerships are to the city's sustained vitality. It's the private sector that makes the long-term investments so devising partnerships is a very powerful tool." The Targeted Neighborhood Initiative has identified a number of the neighborhoods but what mechanisms are in place to encourage public-private partnerships to carry out the agendas you're pursuing?
The individual Targeted Neighborhood Teams encourage, educate and assist the neighborhood representatives in seeking outside resources. This has translated into a number of leveraging successes in all 12 of the targeted communities.
For example, Highland Park constructed bicycle and pedestrian paths that were funded with assistance from MTA and CalTrans. And we've worked with LANI to implement new streetscape plans-Phase 1 of the improvements were funded by LANI and Phase 2 by the TNI program. And the Zeigler house of course is a long-term LANI project which also involves TNI funds.
The Pacoima community is another example of a community rallying around the program. In that area, the joint efforts made by the community and TNI have garnered almost $1 million in MTA funding for transportation related improvements along Van Nuys Boulevard, a move which helped them become a MainStreet USA program site.
Let's turn to one of the newly targeted neighborhoods-the Old Bank District. The private sector is already heavily invested in that area. So is public seed funding really necessary to motivate efforts already present?
We selected the Old Bank District because we saw a lot of unique opportunities Downtown.
The Old Bank District will be a very exciting venture because its not like any of the neighborhoods we've worked in so far-its certainly not a single-family neighborhood. And you're right, there is a lot of private sector investment already happening in that area. But that gives us an even greater opportunity to enhance the current effort with streetscape and façade improvements.
The City has major efforts in the area of siting new schools, parks, for expending the remainder of the library bond funding and for the greening of the L.A. River. Is the TNI program assisting communities to smartly identify how best to locate schools, libraries, parks, and housing?
In and of itself, the TNI program is not involved in those types of decisions and mechanisms. But, part of the rationale in selecting areas and drawing boundaries was to identify an area small enough where $3 million could make an impact, yet large enough to benefit a large amount of people.
The TNI program is admittedly a small step. But we feel that these small steps are headed in the right direction and are helping to fuel revitalization throughout the city. Our money and our program won't be the solution to every problem in the City of Los Angeles-but as we continue to connect the dots from one neighborhood to another, the City as a whole will benefit from these revitalization efforts.
Last question. How do you want the program to be evaluated when it comes up for review? What criteria, for example, would you hope would be used in evaluating TNI's 14 projects?
We would hope that the sustainable improvements we've helped create will be well underway and that the community organizations and bodies we've helped form will be either an expansion or a direct part of the neighborhood council system. We want these community organizations to maintain this trend of revitalization well into the future.