When many of us hear the term "Smart Growth," we think of urban infill, adaptive reuse and New Urbanism. And while these may all be part of a greater definition of the Smart Growth movement, here in California planners and developers are working with a much more specialized group of inputs. TPR was pleased to speak with attendees of a recent Urban Land Institute seminar on Smart Growth in California to see how these principles can be tailored for the State and make a real impact on new development. Sherm Harmer, Dan Silver, Richard Lawrence and Dan Garcia lend us their thoughts on the growing controversy surrounding: "What is Smart Growth?"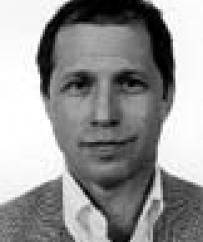 Let's begin with a quote fromULI's Smart Growth: Myth or Fact? It reads, "In the United States we grow by 2.7 million people every year, requiring an additional 1.5 million housing units every year. It's not a question of whether we will grow, but where and how we will grow. While some advocates may encourage a no-growth posture, most of us view growth not only as inevitable but as positive if channeled properly." What are developers experiencing in Southern California's market? And is this current sentiment a positive spin on the notion of growth?
Sherm Harmer
The Olson Company
I don't think there's anyone-whether it's the Governor's Office, the Legislature, the Sierra Club or the Department of Housing and Community Development-who doesn't have that opinion. The issue then is how do we grow? And what really is Smart Growth?
Let's stay with that theme, Sherm. ULI defines Smart Growth as "[G]rowth that is economically sound, environmentally friendly and supportive of community livability. Growth that enhances our quality of life." Is that the definition we should be working with in this roundtable discussion? Is that definitive enough to have a debate?
Sherm Harmer
That definition was generated for use throughout the nation-and that's fine for national policy. But California has a unique set of geographic and development issues that require a much more comprehensive definition.
As you look at Smart Growth in California, it boils down to three scenarios. First, we must reconnect jobs and rooftops. Second, we need to create an environment where people can improve their quality of life by completing their live, work, shop, play and learn functions with as little reliance on an automobile as possible. And third, we have to reuse existing infrastructure and make it desirable. Those are the things that really define Smart Growth in California.
Are you hearing this kind of positive spin on the notion of growth as well, Richard?
Richard Lawrence
Chair, ULI L.A. District Council
It all depends on the project and the area. There are some areas that have the desire to grow and improve, and in those areas, development is viewed positively. However, in other areas, it has a mixed or negative message. I don't think those perspectives of development have changed a great deal.
What has changed is what's at stake. California's growing at a rate substantially higher than the national average. With such an extraordinary population increase, we face an important challenge in the next 15-20 years to develop our infrastructure so that our quality of life-at the very least-doesn't decline.
Dan Silver
Endangered Habitats League
I'd also say that some of the Smart Growth definitions that have come from ULI are overly broad. Based on those definitions, too much can be deemed "Smart Growth." Particularly in California, we need to include a notion of certainty-where is development going to occur and where is it not going to occur? That component is essential unless we want Smart Growth to become a combination of "Smart Infill" and "Dumb Sprawl."
Dan, I want to ask you to respond to a quote from the American Farmland Trust report of last year-Smart Growth vs. Sprawl in Southern California: How State and Local Public Policies Perpetuate Inefficient Development in the World's Most Productive Agricultural Valleys. It stated, "As explosive as it has been, population growth is only partially responsible for California's consumption of land. Inefficient development-large lots, single family homes, serviced by extra-wide freeways and stretched shopping malls-has paved over far more acreage than is reasonably needed to accommodate the increase in people." Dan, you work in Riverside County. What's your thought on that report and its implications for the definition of Smart Growth and policy in California?
Dan Silver
The Farmland Trust has shown that when the efficiencies of land-use are increased even modestly, it markedly reduces the overall land consumed-which is a very fundamental point.
The notion that we need more compact development was widely shared among attendees at the ULI Conference, and we've come a long way in developing consensus. But a disconnect still exists between the stakeholders-who are more cognizant of the benefits of Smart Growth-and the elected officials and communities themselves.
Sherm Harmer
The development community is already changing the way we grow in California. In each of the 40 cities we're building in, we have public-private partnerships with the redevelopment agencies and the cities because they're all serious about changing growth patterns and revitalizing urban cores.
San Diego is a vivid example of the progress that's going on. Next year between 22 and 25% of all the home closings we do in San Diego-the 6th largest city in the country-will be for homes in the downtown area.
Another example is the City of Richmond. Through a combined effort with State, local and private efforts, we're breaking ground on a new transit-oriented development (TOD) supported by BART. The site used to be a BART parking lot, but we were able to build a parking garage with $12 million from the Governor's Office, which freed up 22 acres of land for a prototype TOD. It's comprised of 240 for-sale and rental units alongside retail.
It's examples like these that can help define Smart Growth.
Richard Lawrence
There are certainly substantial benefits associated with clustering development in significant population areas.
We need to recognize, however, that many residents still want the suburban lifestyle, and the developers are merely providing for that demand. Many homebuyers believe that the benefits of living in the outlying areas outweigh the personal negatives, such as long commute times.
It will be critical to demonstrate to homebuyers that increased density in central and higher density areas is not something to avoid, but instead, that it's a highly positive experience and comes with tremendous benefits for everyone. Unless current perceptions change, it will be tough to legislate around them.
Sherm Harmer
Most elected officials agree that at least some development will continue to occur in the suburbs, because that's the most desired place for families with children. The issue then is how to do better planning so that employment, shopping and recreation are reorganized for more day-to-day efficiencies.
However, 75% of the people in today's housing market do not have children. If we could just provide the amenities-parks and recreation, close shopping, learning facilities, etc.-that make up a complete lifestyle, those people would definitely be lured to the urban market. But it takes more than a rooftop and a job to make an urban lifestyle desirable.
Dan Garcia, as both the former Planning Chair and CRA Chair in the City of L.A., this sentiment seems to be widespread, so much so that Eli Broad in the L.A. Times earlier this month said, "The landscape [in Los Angeles] has suffered from poor planning for five decades. It's everything from billboards to sprawl to a lack of public transportation. We need far better planning, and it's not going to come from the BIA. Their members would like to do whatever they want without any restrictions. The costs of urban sprawl are very expensive-we've got to build closer in, higher densities, and do whatever's necessary to save the farmland." Can you respond?
Dan Garcia
Warner Brothers
In theory, if you have raw land in the suburbs, it's easy to plan intelligently assuming nobody drives out for any reason-which is of course not what happens. In all major suburbs, commuting patterns are still characterized by suburban-to-inner city traffic. So I don't think there's an exclusive paradigm.
But I certainly agree with the notion that L.A.'s inner cities-not just Downtown-have fallen by the wayside. And to the extent that we allow this decay to continue, we will exacerbate the conditions of urban sprawl.
As a State, there are resources we need to protect-agricultural lands, national forests, etc. At some point, we need to come to some sensible, albeit difficult agreements as to where the urban and suburban fringes must end and what land will remain raw and undeveloped.
This spring, TPR excerpted a report issued by a group called "Livable Spaces." In it was the following quote: "All of us recognize that traffic congestion, inadequate municipal services, pollution and growing income disparities are all connected to policies that promoted a relentless spread of asphalt from Los Angeles to Palm Springs, to the Tehatchapies and the Mexican border." Dan Silver, as someone involved in the Riverside general planning process, what changes that pattern of growth? What's essential?
Dan Silver
The Riverside experience is instructive because for the first time, they're taking a comprehensive look at planning. The failure to see the big picture has been the primary culprit of sprawl in the past. In fact, Riverside has dug a very deep hole through some of the worst planning in history.
But they're now making serious efforts to stop the hemorrhaging and do something rational. They've developed a vision statement and community design principles, and defined rural, agricultural, natural open space and community development areas. They're also looking to establish protections so that those fundamental uses cannot be amended at the drop of a hat.
The rest of the region would do well to take a close look at Riverside's progress. A perfect example is how Riverside is linking land-use decisions to a public transit framework that will appeal even to people who have cars or who may choose to use public transport instead of buying a second car.
Dan Garcia, you've also been the Chair of the Airport Commission for Los Angeles. Clearly there is a nexus between infrastructure planning-ports, harbors, transportation and water-and housing. Have we made that connection here in the Los Angeles Basin? Is incentivizing Smart Growth working?
Dan Garcia
Absolutely not. In fact, with respect to the aviation policy in Southern California, we are on the brink of disaster. One needs only to go to LAX on a weekend to see that.
The City gets worse every year: the proposed solutions are to build airports further and further from population centers, but that's absolutely unrealistic.
There is no connection between the airport and the other transportation segments either, and the politics of that form of infrastructure are of course governed by local whims. So that leaves us with no integration whatsoever between a major piece of our economic vitality and all the other pieces.
In a report that Bank of America issued last year, Ian McColl stated, "What concerns me is that our national conversation about how to handle growth is becoming polarized between those who underestimate the economic consequences of their good intentions and those who remain convinced that the free market alone will solve any problem." You've been at the vortex of these planning issues-how do you find sanity in these conflicting positions?
Dan Garcia
Human behavior tends to defy anything. For example, Silicon Valley has a serious housing shortage-of both affordable and market-rate housing-but it was caused by a phenomenon relatively unrelated to planning.
However, an absence of comprehensive planning has led to a certain tower of Babel in Silicon Valley, and in L.A. County as well. There are those who want to erect walls to keep development out in order to maintain good quality of life, and then there are those who want to create better housing policies and prepare for future change.
Unfortunately, these problems are usually resolved in an ad hoc fashion, and there is no supervising authority to tie all the interrelated issues together. The housing agencies are separate from the transportation agencies-supposedly regional bodies that must constantly deal with local land-use entities. The combat of wills over housing policy is, by its very nature, illogical, and that makes it very difficult to come up with a formative measure.
The Riverside experiment sounds like it could solve some of these issues. But can you really persuade the middle class to get on public transportation? The heavy betting would be no, based on California's far history. But the history 10 years from now will be much different-and I'm beginning to see glimmers of hope like newspaper articles reporting favorably on our long-maligned rail system. So who knows?
Let's go back to the role ULI wants to play in this Smart Growth effort, which is pretty compatible with ULI's effort over the last 63 years. What role can ULI play in this region?
Richard Lawrence
Number one, we can help identify some of the challenges that the Southern California region faces that are not receiving adequate public debate, such as L.A.'s housing crisis. We need proactive planning-not reactive.
Number two, ULI can play a valuable role in bringing together the various stakeholders in the development process to determine common frustrations with the current system. ULI's Smart Growth Forum a few months ago was a major first step.
And number three, we can point to examples of intelligent growth.
Sherm Harmer
ULI can be a catalyst in bringing public officials together to change the perception of what makes well-balanced communities. They can publish a set of best practices of the cities that are providing great leadership in Smart Growth-like Brea, Pasadena and San Diego. These best practices are contagious, vivid examples for others to follow. ULI can also do research in association with universities to establish prototypes of good urban growth policy.
Another thing we can do is continue to lobby for additional State incentives that combat the ill effects of Prop. 13. About $1.5 billion is coming from the State this year to incentivize cities to take care of workforce housing. It's neither the higher-end executives nor the poor population that has the longest commutes; it's this middle-class workforce population.
Dan Silver
One of the striking things at the ULI conference was the amount of agreement exhibited among interest groups. And one of the outcomes of the conference was the start of a more formal organization for different interest groups to work together and influence infrastructure and planning decisions.
Dan Garcia
One thing I want to add is that it's not just about getting the leadership, but also the legislators and various interest group leaders. There needs to be a closer meeting of the minds.
The more we deal with these issues the better the chance we have to raise a consciousness. It will be a challenge. With term limits, the experience of many government officials will be limited, which may mean that groups like ULI-with long institutional memories-will play more meaningful roles.
It's a building process-one step at a time. Best practices are important to illustrate, but California is an immense state, and what works for the City of Brea may or may not work for L.A.
<