Developers are beginning to realize that the key to real estate's future may in fact lie Downtown. While some are still skeptical and others just learning that there is more downtown then City Hall, Figueroa Plaza, and Staples, Ira Yellin, Principal of Urban Partners LLC, has been developing there for more than a decade. TPR was pleased to speak with the "urban pioneer" about Downtown's progress towards revitalization, and the possible effects the CRA cap will have on its resurrection.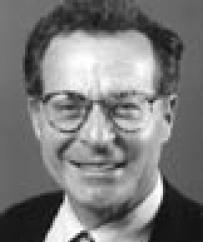 Ira, many have characterized you as one of the original downtown champions. You were one of the first to attempt revitalization within the confines of the downtown core and have been a vocal advocate for improving the quality of life for downtown's residents. Given such credentials, what's your view on the current state on the current state of downtown and has it improved since your early endeavors with Grand Central Market and the Bradbury?
I'm encouraged. I have a renewed conviction that our original belief in the potential of downtown will be realized. The decade of the 90s was difficult for many complex economic reasons all of L.A.-and Downtown particularly- suffered greatly. But there's a renewed life, vigor and energy in Downtown that we're all beginning to feel not only from Staples, Disney Hall, the Cathedral, and the evolving Figueroa Corridor. But even more encouraging-because it's somewhat unexpected for many-is the knitting together of elements in the historic core and its evolving character as a residential community.
Years ago-going back to discussions in the late 80s-we used to talk about Downtown as a doughnut with the historic core as the center hole. We suggested that as long as that hole is abandoned and deteriorating, the larger doughnut will never be fully healthy and will never realize its potential as an international urban center. The increasing vitality we are now experiencing in the historic core is a major element contributing to the excitement we're feeling about Downtown in general.
Grand Central Square has been a remarkable success in many ways. The 120 apartments-in 1898 and 1917 era office buildings-are always fully leased, tenants represent an extraordinarily urban mix of ethnicity, backgrounds and professions. The investment by the public sector in the project in the early '90s helped stabilized the northern end of the historic core when everything else was falling apart in the area-this influenced the decision of Times-Mirror to remain in the historic core and the State of California's decision to rehab the old Broadway Department Store and convert it into the new Serra State Building with over 2000 employees.
Grand Central served its purpose wonderfully as a catalyst for other public and private investments, including the important work by other developers in the area such as Chris Hammond and Tom Gilmore. The fact that all office space in the Bradbury is now well leased is a further reflection of the economic impact of these earlier decisions.
You mention Gilmore. The Old Bank District seems to have brought media attention again to downtown and to whether those projects will be successful. These projects are unlike earlier efforts in that they appear to rely less on local public agencies-the CRA, the Council Offices, and the City Administration. As we hit the CRA Cap, does the urban infill developer still need a public-private partnership?
It's essential. As I mentioned, it was this public private partnership with the CRA and MTA in Grand Central Square that stabilized the area and encouraged other public private investments. This is the function of redevelopment. Nothing is more central now than to support the growing momentum for residential development-with people living here, all else will follow by normal market forces. We need a CRA with eminent domain authority so land can be amassed permitting more economically efficient development.
The historic core and other sections of Downtown needs "definition"-new sidewalk lamposts, landscaping, banners, vest parks that provide the character and "texture" that urban residents seek. We need a Downtown elementary and middle school; recreation of the Red Car Trolley through downtown in a loop from USC to Chinatown would tie us together in an easy to undertstand, fun, and economically realistic system. The CRA is needed to facilitate these and other initiatives.
Is the CRA today able to fulfill such a role. With its Cap for the downtown project area being met this year-$38 million a year will now be diverted back to the City's general fund and away from downtown. With the CRA's commitment to major new initiatives in Hollywood and the Valley, what's their capacity to meet the challenge of downtown?
Without lifting the Cap or reestablishing CRA authority the opportunity will be lost, with tragic results just as Downtown is awakening. The CRA needs to be given the public and political support that will encourage it-internally-to be revitalized and renewed, and attract the people necessary to be an effective partner with the private sector, and it requires the financial resources to complete the important, unfinished work in Downtown.
We need to re-express why Downtown Los Angeles is still relevant to the greater region; why it's relevant to 21st Century metropolitan Los Angeles. When you look at greater L.A.-from West L.A. to the South Bay from Century City to Universal to Burbank and Pasadena, you realize that most of the city is almost built out. Major new development can't take place in these areas. And, we're about to experience one of the great population explosions in U.S. history. Where are we going to put all of the people and their needs? Are we going to break through the density barriers of West L.A., the valley, where? How many more buildings in Century City, Beverly Hills, Westwood or Burbank-Glendale?
Downtown is the only place where we have the ability to accommodate and provide facilities for that rapidly growing population. It's also the place where all our freeways and public transit interface. There is a reason why it exists, and why it has been and will remain the primary center of the region. We require the CRA to effectively plan for the enormous pressures that will build on Downtown and to help realize the international urban center that Downtown can become.
Give us your reaction to the following quote used in the introduction to a new report called Digital Geography by Joel Kotkin and Fred Siegel. "Though the center will probably still remain the center," writes H.G. Wells in 1902, "it will essentially be a bazaar, a great gallery of shops and places, of concourse and rendezvous, a pedestrian place and altogether a very spacious brilliant and entertaining agglomeration." This is what Wells said a Century ago, is it applicable today?
It may be a century old, but it could be describing the Third Street Promenade, or CityWalk or Old Town Pasadena. Hopefully, it will be a description of the future of Broadway and 7th Street. Whether 100 years ago or 100 years in the future people still need human interaction. People reared in characterless suburbs are demanding a more urban and urbane lifestyle. Downtown is becoming an interesting, fun and eventually easy place to live, work and play. There's a lot to do, see, eat and experience-from museums, galleries, music, food, sports-but we still need more easy and attractive surface transit, schools, markets and other services.
It's all about connection. As connected as we are globally by the Internet, we still need to have the ability to touch shoulders personally-to see one another at work, at a coffee house, at a jazz club or just walking the street.
Let's close with your thoughts on what the candidates for Mayor of L.A. should be addressing in regards to urban infill and the City's Downtown.
The major issue for a political leader in contemporary America is education. We all know that there are problems and remarkable opportunities in education in L.A. The opportunity to build or reshape neighborhoods through massive school construction programs is a historic opportunity to impact the physical fabric of our region and mold more cohesive neighborhood centers.
The physical fabric of our society-buildings, streets and spaces-has a direct impact on the quality of our personal and collective life. Environments in which people feel good create respect for society, for public institutions and for the "commonwealth." Our Mayor must make urban planning, a high priority-far higher then the reality of recent years.
Housing is the next issue a Mayor must address. Without adequate and affordable housing for the major parts of our population, we simply cannot have economic growth and expansion. We need to confront density caps in order to aggressively deal with our housing needs.
Transportation is clearly another issue that L.A. leadership must confront. We simply must make the hard decisions necessary to create effective transit. Whether it be surface light-rail along Wilshire or elevated above the Santa Monica Freeway, or a Curitiba-style rapid busway-L.A. needs to have effective transit corridors.
From police to schools, from the design of a new library to the landscaping of our streets, we need to rekindle the quality of life that attracted so many to L.A. This is what our Mayor must help reestablish if L.A. hopes to attain the economic preeminence it held in previous decades.
<