The LAUSD's challenges are broad and difficult, but perhaps none are as great as building new schools, especially now that Howard Miller's highly touted plan to gain high school seats by building primary centers looks less effective than hoped. Faced with contaminated or occupied land, skeptical communities, and unclear environmental restrictions, it would be hard to fault Kathi Littmann, the District's new Facilities Chief, for returning to the private sector, from which she is on leave. But TPR was pleased to speak with Kathi about her hopes for the job, the progress she is making to date, and what it will take for the District to turn itself around.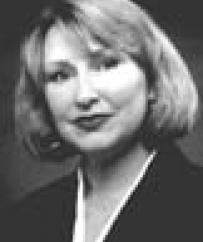 Kathi, in the midst of all the changes taking place at L.A. Unified with respect to modernization of new facilities, many of our readers have no concept of the Facilities division's responsibilities. How is the District now organized under its new leadership to deal with the challenges of overcrowded schools?
The cornerstone of the reorganization is based on getting facility funding decisions made by the people who interact regularly with the end users-teachers and students. Having a Senior Facilities Executive directly accountable to the Superintendent in each of the eleven districts will help there.
Along with that is decentralizing maintenance and operations, getting them housed right in the schools.
The central organization, then, will be a lean staff providing support services and overall facility program requirements-it will mainly set standards, provide procedures and protocols, and report on benchmarks.
Who makes up that senior team and what are their duties?
It's currently headed by Robert Buxbaum, who has many years' experience with district reorganization in New York and elsewhere. He heads up Environmental Health & Safety, Maintenance & Operations, and new and existing facilities work.
My charge is new construction. Six departments report to me including Grants & Funding, Real Estate, Design Standards, and Project Management. Most of my staff is made up of senior managers from outside firms like 3DI and Baum Project Management. A new head of real estate will start very shortly, and our current acting Deputy-Dave Wald of Wald Realty-has brought his full staff in to supplement the team. Mark T
Taft is acting Director for Design, which we're looking to fill permanently.
So we're hiring a strong group of managers with the skills to manage outside consultants that we didn't have before.
Why don't we cut through all the media criticism of the District, and have you define the challenge for this group in April, 2000?
Our first challenge is setting up the program correctly. It's not typical in major programs to re-benchmark and realign during the process. We're two years into the BB bond program, and it's clear that we need to reset the baseline for service delivery. And we need to do that quickly so we can establish priorities and expectations for our clients-the schools and students.
Revising the program schedules is also critical for funding negotiations with the State as well as getting community support for new schools. We need to provide credible information so that people understand why decisions are being made.
What's the magnitude of the challenge in terms of schools and facilities and seats that we need over the next decade?
There are two levels. We just completed an update of the 1998 Master Plan, which determined that we're 85,000 seats short in all grades over the next six years, mostly at the high school level. That's daunting-and it assumes all the schools will be year-round.
Second, the difficulty of acquiring land means that the costs for getting those 85,000 seats will vary widely and are significantly higher than what was projected in the 1998 Master Plan. Current funding provides for 65,000 to 70,000 seats-and that assumes we make smart purchases and timely construction decisions.
In the January issue of TPR, O'Malley Miller, Chair of the Mayor's Primary Centers Taskforce, extolled the virtues of contracting with the private sector to build schools. He said, "The School District would enter into design-build purchase and sale agreements to private sector developers who would-like they do for all private projects-supply the site, design the product, and build it. Upon completion and the issuance of a certificate of occupancy, they would then sell the school to the District. So the School District would be in the school purchasing business rather than in the school building business." Give us an update on the status of that idea.
The Mayor's Primary Centers Taskforce has put a lot of energy into looking at legislative restrictions on design-build and developer turnkey approaches, which have been used very successfully in both the private sector and certain areas of the public sector for years.
It will require two things. First, California laws currently require special waivers for these projects-current legislation is trying to remedy that. Second, the District has to be a really good client. Particularly with developer turnkey and design-build, you need extremely clear specs and criteria. That places an even larger burden on the District to clearly define the program.
All these issues merit lengthy discussion, but let's move to environmental health and safety-since the Belmont crisis, those issues are dominant every time you find a site. Give us an update-especially with the recent leadership change in that unit-of the significance of that hurdle in L.A. And what's the managerial capacity to bring it into line with your larger objectives?
It's very tough-even a property that's been residential for 30 to 50 years is considered an environmental health risk by the current children's residential standard because of possible pesticides or lead paint.
In addition, it's not a straightforward measurement, where you can be sure of approval if you meet certain criteria. There's a very complex interrelationship of environmental factors that change each site's criteria.
It's very clear that all potential property in the District will require a full environmental review. The question is: which property has the least risk for surprises during remediation? Then we need to educate the community about those factors so they can help make the decisions about which sites to pursue.
Kathi, it seems like you're saying that environmental considerations now drive everything. Is that an unintended consequence of the Belmont scandal? Is it the result of the best thinking on how to develop these new school sites? Or in between?
It's a combination. Schools do have a special need, but we just have to acknowledge that L.A. is not a pristine environment. There are natural as well as man-made factors that have to be dealt with. And we're building schools that will hopefully last 50 to 100 years.
But it seems like a community's ability to use this public infrastructure opportunity to rebuild and revitalize their centers is limited by what properties they can even look at. Is that what you want the law to be as you proceed?
There's a solid argument for a community to want this development to help anchor their neighborhoods. However, many limitations are imposed by funding and the need for seats-almost every site can be remediated with sufficient money and time.
Our first charge is delivering schools and we need to investigate sites which give us the clearest path for doing that.
As the District proceeds-for example, with looking for alternative sites in the Belmont area-it's running into the problem of not being able, because of the need for speed, to have much community input. It's even picked some projects that were quite unpopular-like the Evans Adult School-and backed away from them. Give us your sense of how this community participation process should work. Given your time and facility demands, is it reasonable to expect a partnership in the future?
If we've seen anything over the past year, it's that a project without community partnership is doomed to fail-speeding through a process without community involvement doesn't deliver the site in less time.
Even in the areas around Belmont where, for many reasons, sites were brought to the Board's Facilities Committee very quickly, those properties have to take a step back and go through the community process. We're never going to get consensus, but we have to inform people about the various decision drivers and alternatives, or we won't have a project at all.
The Board approved a five-step site selection procedure in February. Some sites have begun to move through that without community involvement. But the Community Organization unit we've created within Facilities is brand new and it's very important that, as our community organizers come on-board, they immediately bring the community into that loop. That's not only important for getting the sites acquired; it also helps communities support the school long after construction is finished.
New Schools • Better Neighborhoods recently sponsored a symposium in Sacramento, again exploring the possibilities of joint-use and how to put the State Allocation Board rules in line with the needs of urban school districts. What's your take on the challenge of joint-use in L.A.? And what's your take on the needed changes in State regulations to facilitate the program you're discussing?
The first challenge for joint-use in Los Angeles is repairing relationships that have been previously ignored or damaged with departments like Rec. & Parks, Affordable Housing, and Juvenile Health Services who would be part of these projects.
We also need a more active joint-use program within the District. We're talking conceptually about a number of opportunities, but we need a mechanism to implement it.
Part of the challenge is dealing with the ongoing funding and operation costs of joint-use-which is a big issue beyond just facilities and includes legislative issues. For example, we've proposed building a high school on Community College property. In exchange for building shared parking facilities, we'd share the use of their athletic fields. But current funding mechanisms don't allow us to share those costs, so it's difficult.
Let's return to design issues, which you also oversee. Assemblyman Marco Firebaugh, who's a member of the State Allocation Board, recently responded to a comment made by Howard Miller on Which Way L.A.? saying: "We must not allow our pressing need to immediately create additional space for public school kids to impede our corollary responsibility to build the very best schools. We must take full advantage of the financial and technical opportunities presented us to build schools that are maximally functional. The Los Angeles Unified School District should pursue with vigor a joint-use school construction strategy that makes schools function as centers of our communities." How far along are we in doing what the Assemblyman suggests? And how big a hurdle is it to get over this demand for speed?
The first step towards increasing joint-use opportunities is through our Community Organizing Group and our new design criteria-one of the key requirements for architects bidding to design new schools is proven experience collaborating with neighborhoods to find shared uses.
The Community Organizing Group is specifically charged with forming alliances with elected officials as well as city and regional agencies to find opportunities for these agreements. And it will take some time to make those relationships more automatic than unique. Right now, it's the exception.
One issue increasingly raised by people trying to build in urban environments is brownfields redevelopment, which is implicit in the Belmont controversy. Standards are unclear at best, and it's impossible for any developer, including the School District, to know how clean is clean enough-as the California Center for Land Recycling's Jennifer Hernandez and Environmental Defense's Robert Garcia have recently pointed out in our newsletter. Are we to write off these brownfields sites? How do we get a handle around whether brownfields make sense to pursue for school and joint-use opportunities?
Again, much is determined by funding and the impending seat shortage. But we can't write off brownfields-Los Angeles wouldn't have much property left if we did that! Part of the issue is finding better ways to fund remediation as well as identifying potential problems up front in order to make smart decisions about which sites to go after.
We've recently contracted with a nationally recognized firm to help find remediation funding sources from various public agencies, but it has to be funding that isn't being taken away from school operations.
What's the best message of hope you can come up with, Kathi, given the magnitude of the challenges and the need. What's the best case scenario over the next year?
There are two things that will happen. First, the individuals that we've brought in to help deliver school sites are some of the most talented I've worked with in any private enterprise. They are focused, passionate, skilled people that the District didn't have access to in the past-and they're used to getting things done over very high hurdles.
Second, we're moving forward on sites. I have six properties for smaller primary centers that will go out to bid this summer. The preliminary environmental studies look like they'll be completed for two potential high school sites this summer. And these projects are moving forward under the new design criteria, with a collaborative team of teachers, community people, administrators and operations folks driving the process. So some exciting projects are getting to where they actually feel real.
Finally, Kathi, give our readers a quick sketch of your background-how did you get here?
I'm convinced there's a long-term plan at work here. I actually have a Bachelor's in Education and I'm certified in two states. I taught middle school for a while, so I understand facilities from a teacher's point of view as a tool to enable learning. My two children went through public schools so I understand it from a parent's point of view. And I have over 20 years experience in contracting, construction management and development.
My passion and expertise is the physical environment, but I understand that it's not our primary objective. We're simply the tool that's supposed to enable the education, and right now, the problem is that we're getting in the way of it.
<