All urban areas in California face a housing crisis, but perhaps none are as pressing as the one in this region because it encompasses such a broad spectrum: Southern California does not have enough affordable housing for everyone from upper middle to very low incomes. In order to provide more definition to this crisis and flesh out its implications, TPR is pleased to present this roundtable with nonprofit housing developer Robin Hughes, Executive Director, Community Design Center; for-profit affordable housing developer Bill Witte, Principal, Related Companies; and Jan Breidenbach, Executive Director, Southern California Association of Non-Profit Housing.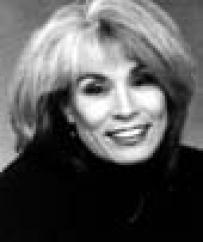 Jan, is there an affordable housing crisis in the metro L.A. region? How would you characterize the housing challenge?
Jan Breidenbach
Executive Director,
Southern California Association of Non-Profit Housing
It's really one of the worst in the nation.
But L.A. County, Orange County and the Inland Empire face different challenges-the region actually has three crises.
Orange County is primarily high-income, and land prices are high. There's not as much local government support. And there's a big problem with lower-income workers who can't afford to live there coming in from the Inland Empire and L.A.-the mismatch between housing and jobs. Plus, there's a home ownership crisis up the ladder because the median price of a house is too high even for median income people.
The Inland Empire has more available land and single family stock. But the residents are driving to Orange County and L.A. for work. The recession bombed out the market, leaving lots of foreclosed homes. They need multifamily, but desperately need to get renters into those homes as
owners.
And L.A. is just so big. It also has a huge population of very low-income wage earners-one of the higher proportions in the country. And the economy is expanding because of this wage labor. Low-income rentals for families are the biggest need, because this workforce will be locked out of homeownership for years to come.
Let's turn to you, Robin-what is contribution the nonprofit affordable housing sector offers the region?
Robin Hughes
Executive Director
Community Design Center
The nonprofit sector has established a niche in providing affordable housing in urban areas-rehabbing existing stock and building new infill housing. For infill housing, we maximize density when appropriate in order to provide as much affordable housing as possible.
The nonprofit sector also serves very low- and low-income working families. As both land and financial resources become more scarce, that's become a big challenge. With a strong economy, it's become more difficult to get vacant land at a reasonable price. It's also been more difficult to obtain buildings for comprehensive rehab and reconfiguration.
Bill, what is the private sector view on both the nature of the housing crisis and the market niche available to companies like Related?
Bill Witte
Principal
The Related Companies of California
People forget that the job growth tends to be in two very disparate areas. One is higher-income, high-tech. But the greater job growth numbers are in service industries. In Orange County, for example, there's huge growth in retail, entertainment and hotels-and those workers literally have no place to live.
Probably the single biggest phenomenon in the affordable housing stock is overcrowding. New market-rate apartments are being developed in the private sector, but they tend to be in high-income areas for high-income renters because land and construction costs are rising.
There's very little affordable or even middle-income rental housing being developed because the only available programs to support affordable housing are geared toward lower-income people. And market housing serves much higher-incomes. That leaves very little room in the middle, let alone adequate supply on the low end.
And this is even becoming an issue in the Inland Empire, which until recently was the affordable housing supply for Orange and parts of L.A. County.
Jan, government has historically played a large role in the provision or subsidy of affordable housing. Give us a sense of how well-suited present programs emanating out of federal, State and local government are to address the crisis that the three of you have just defined?
Jan Breidenbach
In some ways, they're quite well suited. We've become more sophisticated in using the tax credit program as well as combining public and private resources. Of course, regulations change when administrations change, but the programs have allowed us to utilize both the private and public sectors.
However, they aren't suited for addressing what Bill talked about in terms of people falling through the cracks. Those might be families who can't afford market prices but don't qualify for income-based programs or, on the other end, those whose incomes are so low that even the subsidies don't help them.
Then there's the problem of operating subsidies. The bond proposal in Sacramento would only build buildings-it wouldn't provide operating support. The only place to get really large operating subsidies-anything that makes up the difference between what tenants pay and operating costs-is the federal government.
Bill, are public governmental programs properly aligned to best assist the development of affordable housing in the marketplace?
Bill Witte
There's a fundamental problem that isn't related to the availability of programs-and that's the ability of local governments to affect the affordable housing supply. That involves land-use decisions, especially for new construction. It involves other decisions for rehabs or upgrades. And many of those decisions are made at the local level. For a variety of reasons, including the fiscalization of land-use, those decisions are being made in the wrong direction. They're just exacerbating the imbalance between job growth and housing demand.
When was the last time you heard local government officials talk about housing supply as opposed to economic development or job growth? Listening to the debate, you'd think we were in a third-world country-it's all about economic development and tax base. Well, that's great-but there's simply no place for these workers to live, and very little is being done about it at any level of local government, especially in Southern California.
My point is that financing mechanisms won't make a difference if there's no way for them to play out.
That's a good segue to you, Robin. The City of L.A.'s Affordable Housing Crisis Task Force, established by the City Council after a report claimed that L.A. had the worst housing crisis in the nation, is about to issue its recommendations. You've been involved in the Task Force-what's the potential for change, for a progressive new program in the City?
Robin Hughes
The Task Force hit on both the funding of affordable housing and land-use. The most progressive and forward-thinking recommendations came out of those two committees.
The Funding Committee focused on finding a permanent source of financing for a housing trust fund in the City of L.A., which is one of the largest cities in the country without one. The committee looked at a number of sources for those funds, including mitigation fees, linkage fees, and hotel occupancy taxes.
And the Land Use and Planning Committee came up with good recommendations to deal with things like density and the jobs-housing balance.
The next important step is to get support from the City Council or the Mayor to champion these recommendations. We also need a media strategy. How do we get people to focus on housing as part of the larger economic development agenda?
Bill Witte
When I was with the City of San Francisco in the '80s, we had a housing trust fund. But simply having the fund without the policies to encourage the production and/or preservation of affordable housing is fruitless. In fact, if the City were to approve a trust fund without the policies to produce housing, that fund could easily be thrown out in court.
Jan, while SCANPH works in more than the City of L.A., could you comment on the leadership re: housing coming from Mayor Riordan's Office. What should the L.A. Housing Department's vision for the 21st Century include?
Jan Breidenbach
It's broader than the Housing Department. The Housing Department is now finishing a draft comprehensive housing policy for the City of Los Angeles-and that could be a four-inch-thick document or a three-sentence paragraph, depending on what you want.
Like Robin said, the leadership has to come from the Mayor and the Council. The Department will implement City policy, but it's the elected leadership that creates it.
The Mayor apparently doesn't think there's been a market failure. That's important because when there's a market failure, it's appropriate for government to step in. But if you don't think that failure exists, there's no reason for government to get involved. The Council seems to believe the market has failed, but they address it on a project-by-project basis, not comprehensively.
A comprehensive policy would recognize the problem and propose a plan to deal with it over a certain period of time. A comprehensive policy also has to change regularly because the situation changes-it both recognizes the problem and is flexible enough to address that problem as it evolves.
Bill, State Treasurer Phil Angelides has spoken often about the need for policies linking Smart Growth and affordable housing. The Governor has just appointed former Assemblywoman Julie Bornstein as Director of the State's Department of Housing and Community Development. What's your prognosis now re: the alignment of State policies and funding with local efforts to develop much needed new housing?
Bill Witte
First, the availability of State resources is finite and hasn't been affected by changes in administration. What has changed is the emergence of a much greater focus on these programs and how they link up with local efforts. For instance, the Treasurer wants not only to steer dollars toward sustainable development and neighborhood revitalization, but to empower local governments to leverage their resources more effectively. But there aren't more resources.
Second, while it's good that the Governor finally appointed someone to HCD, he's preoccupied with other issues. We might see the housing element, which is administered by HCD, being used to prod local governments to do more, but we haven't yet.
Lastly, each of you has noted that the issue of housing-as California grows from 34 to 50-some million in the next 20 years-has dropped from public debate and from our State government's list of priorities. Why isn't the Housing Crisis story on the nightly news or in our daily newspapers? Why is the issue not a favorite of elected officials?
Bill Witte
It's beginning to get a fair amount of attention in the daily press in Orange County-but it's mostly the horror stories, and that hasn't yet translated into public action.
Jan Breidenbach
Housing is expensive. It's infrastructure, and that's not cheap. In California, we have to build things so they don't fall down or turn into a slum in five years.
Yet, public policy people often think of housing as a social service. And when they see how much this "social service" costs, they get sticker shock and pull back.
Robin, President Clinton, in his State of the Union message, said we are presently experiencing the greatest economic boom in the history of America. So why is housing policy missing from public discourse?
Robin Hughes
I actually think it's coming back. People do think of housing as a social issue. We're moving toward figuring out how to provide housing for the working people who sustain this strong economy. Just looking at clippings from the last year compared to the year before, it is getting more media attention. So hopefully, it will move more onto the policy agenda.