LAUSD's Howard Miller has put forth an ambitious plan to gain high school seats by building primary centers, converting existing elementary schools to grades 4-8, and converting middle schools to high schools. The plan has received praise for its creativity but skepticism for its doability-even though each primary center requires much less land, a huge number of them are required. TPR was pleased to speak with O'Malley Miller, Chair of Mayor Riordan's Primary Centers Task Force, about the plan's chances for success, what's necessary to accomplish it, and the role of community involvement in such a large undertaking.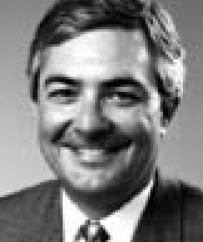 O'Malley, in chairing the Mayor's Primary Centers Task Force, you've been involved with the construction of new schools to meet the needs of the students of L.A. Describe for our readers the challenges. How doable is this project?
Howard Miller's plan to build up to 150 new primary centers is doable.
We'll have to figure out new methods for accomplishing it, but I do believe it's possible.
What lessons have you learned in trying to build these primary centers to date that are applicable to figuring out how to do it better now?
The first lesson we've learned, having built four primary centers over the past two and a half years, is that the School District's current methodologies for site identification and acquisition are woefully inadequate.
The second lesson is that we need to be sensitive to the points of view of the communities in which these schools are built.
And the third lesson is that there is a very vocal minority that will be opposed to the location of every school. Everyone wants their children to be able walk to school-but they want them to walk at least one block because nobody wants a school across from their house.
If you were the czar, O'Malley, advising the School District and Howard Miller, what would be the master planning concept, the management structure, and the financing to accomplish the building of these new primary centers and other school facilities?
The straight answer is I'm not certain.
But putting aside for the moment the requirements of government contracting law, the School District needs to get out of the school building business and start purchasing schools that have been designed and built by the private sector. By that, I mean the School District would enter into design-build purchase and sale agreements with private sector developers who would-like they do for all private projects-acquire the site, design the product, and build it. Upon completion and the issuance of a certificate of occupancy, they would then sell the school to the District. So the School District would be in the school purchasing business rather than the school building business.
Elaborate on how this idea fleshes itself out.
A purchase and sale agreements would, in effect, act as a takeout loan-the agreement would give construction lenders a triple-A rated takeout commitment, which they would then use as collateral to make the loan, along with a deed of trust on the property. That has the additional benefit of complying with the construction lender's Community Reinvestment Act obligations.
Where does the program for these schools to be sited and designed by the private sector come from? In other words, every developer, every architect needs a program and a client, and there's some sense that LAUSD hasn't been a very good client to date. Who defines and implements that program?
My goal is to use the Primary Centers Task Force to help define the program. The Task Force would advise the District, in connection with hiring architects, to provide programmatic performance and design specifications, which would be attached to each of these agreements. It would then be the developer's obligation to build the school in accordance with that program.
O'Malley, you're also sensitive to citizen involvement in these types of processes. Talk about how you think it fits into this private sector model.
It would be incumbent upon the developer and the School District to coordinate the location of these schools with the City Councilmember and/or the City in which the particular school is located.
But there is some genius to Howard Miller's idea of concentrating on the primary centers rather than the big schools. You only need an acre and a half to two acres for a primary center, so its impact is limited to the property owners in the immediate vicinity of the site, as opposed to a 24-acre high school. And all these children would otherwise be bused, on average, more than an hour each way.
When we opened the 59th and Vermont primary center, literally dozens of mothers were openly weeping because their children could walk to school for the first time.
For context, give our readers a sense of who comprises the Mayor's Primary Centers Task Force.
Amongst our design professionals are Marv Taff and Chet Widom, both Fellows of the American Institute of Architects-Chet is past president of the National AIA. These are highly qualified design professionals.
Our Property Subcommittee is chaired by Stu Ketchum, a developer with 40 or 50 years of experience in the Los Angeles area. In addition to Stu, another member is Carl Muhlstein, a senior member of Cushman Realty Corp.
All of these people have spent literally hundreds of hours over the past two and a half years to evaluate the paradigms for site acquisition and school design and construction, and all of them concur with the views I've expressed here.
Bringing this to an end, you are experienced in doing this and you've outlined a go-forward concept, but what are the potholes in the way of getting there?
Again, I'm not certain. But it's clear that we first need to make sure we comply with all legal requirements, because we've seen what happens when the School District tries to avoid touching all those bases. So we have lawyers evaluating this proposal.
In addition, it's important that we have full compliance with MBE, WBE, and prevailing wage requirements.
Finally, we need to make sure the unions know that these projects will be built with union labor, so that we don't shortcut any of those constituencies either.
On a scale from 1 to 10, how likely is it that we'll meet the facilities needs of these kids in the near future?
It's a 5-everything is turning in the balance right now.
The single most important thing for the School District to do in order to get this job done is to hire sophisticated business people who are knowledgeable about the real estate development and finance process. We've learned from the past that teachers, although well intentioned, simply do not have the skill set for building schools.