Regent Properties counts itself among a small but growing cadre of developers who specialize in urban entertainment/retail product. The Beverly Hills-based firm has over 5 million S.F. under its belt with several major projects on tap. Its big box and multi-plex-anchored Glendale Marketplace is set for a May opening. And two major entertainment/retail projects—the Hollywood Marketplace and the Westwood Marketplace are still in the negotiation and planning stages, respectively. Regent's Managing Partner, Douglas Brown, spoke with TPR in the following interview.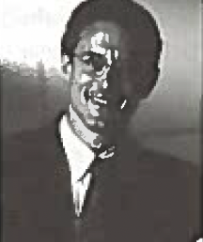 "Why not be able to travel five to ten minutes to do your shopping and have your fun in a village environment? Why travel 30-40 minutes to be in an artificial environment? People want that town square, and that's what you're trying to deliver."
Doug, tell our readers about the history of Regent Properties, and how you have evolved into a major player in the urban infill market?
Regent Properties was founded in 1989. Our roots are steeped in neighborhood and community shopping centers and regional malls, the traditional type of retail that up until five years ago predominated throughout the country. We've developed millions of square feet of retail space. 
Over the last five years, however, we've shifted our focus to urban infill projects. The first project we've done in that vein is the Glendale Marketplace on the corner of Broadway and Brand, the two main streets in Glendale. 
We looked at the areas in which retailers could tap into potentially high-volume markets. And we found that the old downtown hubs surrounded by large population bases are significantly under-retailed. By focusing on these areas, we are providing retailers with a vehicle to come back downtown and experience high volumes of business. 
Urban properties, however, are generally much more expensive than your typical suburban properties. So, when developing urban projects, the question becomes how to make your numbers work. The answer comes from two directions. One is that aggressive cities are making politically hard choices to subsidize commercial development, leading to successful redevelopment of their downtowns. And second, you need to build dense enough projects—often two stories—so that the amount of gross leasable space will offset the high land cost. To activate a second level (when you build one) we have found a large entertainment component to be very effective. It gives people a reason to be there.
Our projects are urban villages that give people an opportunity to come back downtown. They create a sense of place like old town squares. These villages look like they were created over time and contain a strong entertainment and family-oriented retail component. This formula is working to reactivate downtown areas.
Developers and retailers both have been very suspicious of downtowns for some time now. So how do you attract the necessary national name tenants to your urban projects, and how do you justify to yourself your investment in our urban cores? 
Firstly, Los Angeles' urban areas are not like those on the East Coast. L.A. is not like Detroit, where all the suburbs surround a single downtown area, and there's very little reason for people to come back downtown. Here, the urban areas are smaller, and, thus, the surrounding residents are closer in. If you live 10 blocks outside of downtown Glendale, Hollywood, or Westwood there's a reason for you to go through those urban areas. They are generally places people have to pass through anyway.
Secondly, people want to come back downtown. They don't want to have to travel 40 minutes to do their shopping. They want to be able to shop and live and experience a fun village and have a nightlife in their own backyard. 
We're merely giving people a reason to stay closer to home. 
Transit drives every solution, and it's a common complaint among infill developers that code parking requirements stymie their attempts to build true urban projects. How is mass transit impacting developments such as your Hollywood Marketplace, which will be sited near a future Red Line station? Are cities approaching parking creatively enough that the village-like developments they want can be feasible? 
We expect many people to get to our Hollywood project via the Red Line or other mass transit means. But lower parking ratios have not filtered down to the developments we're doing, vis-a-vis city requirements or tenant requirements. The first wave of urban developments must occur before the effect of lowered parking requirements can come into play. 
That said, some municipalities are recognizing the value of shared parking formulas. If someone is coming to a village to see a movie in one project and go to a bookstore in another, you don't need two parking spaces for that visitor—only one. We are starting to see some changes in that regard. 
At a time when municipalities are finding it harder and harder to generate cash outside of sales tax revenues, what are resourceful cities doing to encourage economic development when their own spending ability is stifled? 
Firstly, some cities are beginning to participate financially in projects, as is the case in Glendale. The City had watched proposals falter for many years for projects at Broadway and Brand, but nothing was ever built. (And this is the main intersection in town!) 
Then the City realized if they financially participate in the project, it is more likely to get built. The City's participation resulted in the Glendale Marketplace moving forward. 
Secondly, some cities are working with developers to participate in off­site construction work, mitigation measures, and sales tax rebates. 
Thirdly—and equally importantly—cities are finding ways to make the entitlement process move more smoothly. In the northwest San Fernando Valley, we're developing the 600,000 S.F. West Hills Corporate Village—the largest office project in Southern California. Mayor Riordan's L.A. Business Team, under Deputy Mayor Rocky Delgadillo's lead, worked with us in getting our entitlements from start to finish in six months. We're talking about a 600,000 S.F. office project, and we got all our entitlements within six months! 
How could things move ahead so smoothly? By government realizing that they must work with the private sector to get things done on an expedited basis. In Hollywood, where we are building the Hollywood Marketplace, we're working with the CRA and the Mayor's office. And they are holding our hands, shepherding us through the entire process in a period that has improved the project's viability. 
They're making it easier to get things done. 
That's a very interesting shift. Some of the region's smaller cities—like Glendale, Santa Monica, Pasadena, and Burbank—while notable for controlling their growth, are also well known for being simpler political environments in which to get your deals done. How have initiatives like L.A.'s Business Team impacted the way Los Angeles treats business?
We got a 600,000 S.F. office project entitled in six months. You can't do that anywhere else, much less in Los Angeles of the past. 
Among Regent's other more visible projects is the Westwood Marketplace, which some have seen as a rival project to the Arba Group's Village Center Westwood, across the Village. What's its status and its relationship to the Village Center? 
We're preparing our EIR. We've applied, and they've asked for some clarifications, which is normal for any development project of today. We expect to submit additional clarifications within the next few weeks.
Overall, the EIR process and the community outreach are going rather well. We have presented the project to most members of the community, and they are endorsing the project. We're happy and pleased at the reception that we're receiving.
As far as the relationship with the Village Center Westwood goes, we're very happy having another project in the Village. It has no impact on us. We're a very small project, and the Village Center Westwood has only minimal impact on the feasibility of our project. We're perfectly happy to see both developed.
How do you respond to the observation that many cities are trying to recreate Third Street Promenades or Colorado Boulevards in their downtowns, perhaps even when such destination entertainment/retail projects might not be the most appropriate models?
Everybody has their own perception of what should happen in their community and what that community stands for. When we start a project in a community, we get to know it and try to build what that community needs and wants—not what happened to work elsewhere.
You don't want a Third Street Promenade in Westwood. You want something smaller, with more of a quaint village feel. As an aside, the City of Santa Monica did not envision what they were getting when they promoted the Promenade. I don't think the people in Westwood want such a large-scale and crowded project.
Can you replicate Old Town Pasadena anywhere else? No, there's only one Pasadena. And different projects in different areas will always have different impacts. You never replicate one project in another area because the people and the demographics—and what the people want—will always be different.
How has the value or entitlement know-how and understanding of redevelopment changed for developers in recent years?
I was on a panel a few weeks ago on which there were some people that have been developing for 40 years. They were talking about 'leasing, leasing, and leasing' as one of the most important aspects of shopping center development. I said, it's funny but entitlement work is extremely important now too—and it requires more effort and savvy than you needed in the past.
Working with the different governmental authorities that have approval rights over your project and hearing their concerns is definitely a very important part of the development process. It's our job as developers to integrate the concerns of these entities with those of residents and tenants to make projects that work. It's an interesting process.
How will the successful urban retail environments of the 21st century be different from those or the past decades?
The successful shopping areas of 20 years ago were more suburban in nature. But we're now finding people waiting to come back to downtown to the town square environment. They would rather travel 10 minutes instead of 20 or 30 minutes to do their shopping. And they would much rather be in a place where they can interact with others.
We seem to be shying away from the old regional malls that you drive to, park within, circulate throughout, and then drive out and go home. Instead, we are focusing more on community interaction in our downtown urban areas.
Why not be able to travel five to ten minutes to do your shopping and have your fun in a village environment? Why travel 30-40 minutes to be in an artificial environment? People want that town square, and that's what you're trying to deliver.