Peter Denniston joined the Playa Vista development team over a year ago and was instrumental in the recently finalized recapitalization that shifted ownership from Maguire Partners to a Morgan-Stanley- and Goldman Sachs-led Wall Street consortium. Now project CEO and President, Denniston is confronting the challenge of upholding the credibility built by the former Doug Gardner-led team—and, as bulldozers being working, of seeing through Phase I buildout and Phase II entitlement for the most ambitious urban infill project L.A. has seen in decades.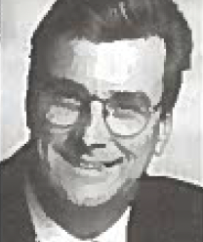 "The only way to accommodate the population growth projected for California—especially in southern California—is with sustainable development."
As the recently appointed President of this unusual thousand-acre urban site near Marina Del Rey, share with our readers both the immediate charge that's been given you by the development's new owners and how you intend to developmentally proceed in 1998.
I'm very excited by the confidence put in me by the new owners.
I became involved with Playa Vista about a year and a half ago after Rob Maguire did an extensive search for a CEO to head up the Playa Vista operating company. He was looking for someone to help kick off the development working with Doug Gardner and the existing team here. 
Shortly after I came on board, however, it became clear that the project couldn't go forward—it needed a major recapitalization. So, that's what we've been focused on over the last fourteen months—getting that capitalization in place. 
We were all extremely pleased when Goldman Sachs, Morgan Stanley and Oaktree Capital came to the table and closed on the recapitalization. They have collectively committed over $200 million to the project, which gave us the juice to move forward. 
What I bring to the table now is my experience with very complicated, higher density residential projects, as well as my work with some very important commercial and office complexes. I've also been involved with very challenging entitlement projects with significant environmental and wetland features.
But Playa Vista is the ultimate test because of its mix of uses and the challenge of the vision that was created for this project. I'm very excited to be overseeing its operation. This project is uniquely positioned to do from a social perspective what development must do into the future if we're going to continue to operate. The only way to accommodate the population growth projected for California—especially in southern California—is with sustainable development, particularly of the sort we're creating at Playa Vista. 
We have a great advantage in that we are a major infill development in the middle of one the hottest markets in Southern California. The commercial office market continues to heat up with significant spiking in rents. And there continues to be a very strong bull market in residential re­sale. These market conditions will be a great asset for us as we deliver a very special product that is very important for Los Angeles. 
The former ownership of Playa Vista and Doug Gardner (as their point person) built substantial credibility with the community over the last decade. Tell our readers about the challenge facing the new owners in maintaining that credibility. Are the development's priorities going to change? 
The priorities cannot change. Executing the vision is extremely important.
People ask me if the new owners share the vision, because they are perceived as institutional investors looking merely at yield. But, in orchestrating the recapitalization—going out into the marketplace and seeking the financing for this project—we made very sure to educate the new owners. Doug was integrally involved in that process—explaining the entitlements and how we created the master plan. We made it very clear how the community's extensive participation and our subsequent responses to their concerns through a charette process all ultimately led to the creation of the master plan, itself. 
The new owners must understand that this project's particular vision has been set down as part of the entitlements, at least for phase one. And that proper mix of the civic, retail, residential and the jobs uses is the backbone of this project. 
Within framework of the entitlements, we must be prepared to deliver that mix. The alternative would be trying to get the property re-entitled. And no one is prepared to spend another seven or eight years doing that. 
As to your comment about credibility, Rob Maguire is a well-respected visionary who brought a lot to this project when he got involved in 1989, after the earlier Summa proposal was dead in the water. 
Together with Rob, the vision that Nelson Rising and Doug Gardner brought to this project was critical. One of their most important contributions was to go into the community and talk to the key centers of in­fluence. They listened and re­sponded, which is the only way to get this project done. 
I plan to personally spend a great deal of time going out into the community, listening to the people, and talking to the people. As you know, it's not an easy process. But I have made it a priority because it's the only way to make this project happen. 
Are you creating a new in-house team at Playa Vista? 
Except for Doug Gardner's moving out, the original planning and entitlement team for Playa Vista—both the internal people and outside consultants—hasn't changed. 
What I'm trying to do now is to take an organization that for eight years was focused on planning and getting phase one entitled to the next level-development and phase 2 entitlement. We want to complement the existing team with a group of disciplined, experienced individuals to implement the development side. 
The phase one entitlements gave us the ability to develop 3.6 million S.F. of commercial space together with approximately 3200 residential units. So, I need to bring on board key staff and support to implement those components of the project. 
We also need very strong people on the infrastructure side. The infrastructure program is critical to this project—both the off-track improvements, the on-site improvements, and the important environmental features including the freshwater marsh and the first portion of the riparian corridor. 
Will DreamWorks, in your opinion, be part of the roll-out of Playa Vista, or is that a deal whose day has passed? 
You put me on the spot. But speaking on the record, DreamWorks and Playa Vista have made a mutual commitment that when asked what the status of the negotiations is, we respond, "no comment". That's important to me. 
But personally, it is a very high priority to try to make the Dream Works deal happen. If I can't make it happen, then I've failed at an important part of my responsibilities.
DreamWorks, without question, brings an energy and velocity to the project. As you well know, momentum is extremely important. And the kind of momentum that an entity like Dream Works brings with all the jobs and interest it brings to the entire project—is extremely important to us. 
On the other hand, there is no question that this project was planned and conceived prior to DreamWorks. If this project must be undertaken without Dream Works, that clearly can happen.
Again, I don't want to speculate on whether the DreamWorks deal will happen or not. But as I said, to evaluate my performance at the end of the year, you know what I think you should look at. 
In an exit interview TPR did with Doug Gardner in October, '97, Doug is quoted as follows: "What distinguishes Playa Vista is the unique circumstances of the site, one of the few examples of a major mixed-use community proposed within an existing urban setting. It is not a greenfield or even a suburban site, but one which readily lends itself to the more urban concept we have pursued: high quality attached housing, neighborhood ground floor retail, neighborhood parks, shuttle systems, accommodation of the pedestrian." The traditional housing development community of Los Angeles has always been skeptical of Playa Vista's urban approach. What's your prediction on the policy outcome of the tussle between the project's original vision and the projected demands of the marketplace?
Between 1991 and 1995, when the economy was soft and risk-averse home builders looked at the Playa Vista's overall density program and the mix of uses, they felt it would never happen. But things have changed, and home builders are looking at Playa Vista very differently today. 
The consumer today is very different, too. We've done extensive focus group testing and market research under the direction of Ken Agid. And we feel that the consumer out there is looking for what Playa Vista has to offer. 
We are working with the home building community because we intend to have multiple builders involved at Playa Vista under our control and direction developing a very high-density format product. 
The level of interest is materially higher today than it was two or three years ago. And I don't think that's because they necessarily got religion on the plan, but because they are looking at the reality of the marketplace today and what the consumers want. 
You and Ken Agid both have strong roots in Orange County, which some suggest is a developmental environment very different from the kind of urban infill proposed for Playa Vista. Could you address the differences between Orange County's traditional housing market and what's currently proposed for Playa Vista? 
Playa Vista and Orange County are really two ends of the spectrum. I've developed property in north L.A. County, several high-rise buildings in L.A. County, and a lot of residential and commercial in Orange County, San Diego and on the Big Island of Hawaii. Each market has its own unique inherent features.
I see Playa Vista as a one-of-a-kind opportunity in terms of the location and context of the job creation opportunities and the context of the residential base. There is nothing applicable to it anywhere else. Also, Ken has worked and been involved in programming prod­uct mix throughout the United States. 
So, if anybody thinks we are bringing an "Orange county mentality" to this project, they are dead wrong. 
Both you and Doug Gardner have training in architecture. How does that professional training affect your approach to your responsibilities? 
I took an architectural route into this business. I remember asking Charles Luckman and William Perreira when I was getting my undergraduate degree in architecture from Berkeley whether I should get a master's in architecture or a master's in city planning. Their response to me was, "Neither—go get an MBA." 
They told me that with a city planning or architecture degree, I would have to pay my time in the back of the house doing detailed fenestrations and electrical plans, and it would be very frustrating. On the other hand, getting an MBA would give me a better handle on our client's needs and how clients look at project feasibility. It was the mid-'70s, and architects were frequently criticized for not understanding what motivates our clients and how our clients make decisions. 
As a result of that recommendation, I went through the UCLA Graduate school of Management and got an MBA. While I loved physical design, I found I liked the financial side even more because then you're more in a controlling position. I also have the advantage that my architectural background allows me to relate to and communicate with the design side, and it helps me understand what's important in putting together a unique project like this. 
As we all know, at the end of the day, if the market doesn't accept what you provide and it doesn't generate adequate return, you've failed. This project requires somebody who blends the qualities of a practical financial technician with the visionary desire to make it happen on the architecture side and make it successful.
One of the obligations of Playa Vista is to be environmentally sensitive to the Ballona Wetlands. What, if anything, is the connection between your experience with Bolsa Chica and the environmental challenge presently before you at Playa Vista? 
Looking at my background, what's always made me feel special has been the opportunity to create communities and projects that are special, themselves. I particularly appreciate projects that look at sustainable development, the limits on resources and the importance of the natural ecosystem. I see new development providing an annuity or some other source of money to help restore a portion of the natural ecosystem as being very critical. 
Today people are recognizing that your ultimate consumers—whether home buyers, renters, or commercial users—all want to be part of a project that is special, that goes beyond the conventions, that recognizes that resources are limited, and gives back. 
For me, it was a very special experience to participate in the Bolsa Chica Planning Coalition. It was great to be able to come up with something that really did respond to the needs of the community—especially the environmental community—and that ultimately proved a major selling asset for the homes built on the Bolsa Chica mesa. 
Let's close with another question TPR asked Doug Gardner. "How could our readers assess whether Playa Vista was on course?" Here's his answer: "Look for bulldozers. We all know that we are currently in an upcycle and if Playa Vista is not breaking ground within the next year, that could mean that it is facing further problems. Beyond that we simply have to wait until enough has built to determine if the quality of execution is there and if the concept works, I think it will." Your thoughts.
Doug is right on.
Our target is to have a community­wide grand opening in the spring of 2000. For that to happen, we need three very critical pieces of this project to come together and open concurrently. One of the foremost pieces is the freshwater marsh, on which we already started restoration work. We will shortly recommence work on the freshwater marsh. 
A second key component is the for-sale residential product. We anticipate delivering six to eight different product types for grand opening in the Spring of 2000. 
The third critical piece is the Entertainment, Media, and Technology district, the first phase of which we intend to open in the spring of 2000, predicated on what we're able to accomplish in 1998. 
We are targeting April to start infrastructure work for phase one, just several months from now. 
Relative to what Doug said regarding bulldozers, if you look out the window here, you'd see a couple at work right now. We are getting several hundred cubic yards of dirt for our storm drain improvement from Caltrans, which is doing work on Pacific Coast Highway in Malibu. In a lot of ways, we are under construction right now.