By Fred Gaines, Esq. Gaines is a partner in the Law Office of Gaines & Stacey in Woodland Hills, specializing in land use, zoning, and environmental law.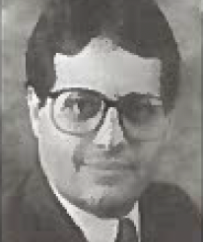 "The current system has evolved into a quagmire of procedures and processes."
While much of the current debate over Charter Reform in the City of Los Angeles centers around the structural issues of decision making (i.e., local vs. centralized, elected vs. appointed), far more important to the property owner, neighborhood activist and land use practitioner are the basic principles to be applied to land use decision making and the ultimate fairness of the decisions themselves. Regardless of whether land use decisions are to be made by a downtown city council or a neighborhood board, any future charter should do its best to provide: 1) clarity of process; 2) consistency of outcomes; and 3) timeliness in decision making. 
The ultimate issue, often lost in the complexity and politics of the current system, is fairness. In the legal world, to ensure fairness in process, we apply certain basic principles of due process to create a level playing field for all participants and to provide protections for the rights of all involved. Any new City Charter, created to act as a constitution for the City's affairs, would do well to apply basic principles of due process to land use entitlements. 
Venue
The current system has evolved into a quagmire of procedures and processes. Today a single project may involve discretionary decisions by Building and Safety officials, a Planning Department Hearing Officer, and a Zoning Administrator, each appealable to a different board or commission. Add in special procedures invoked by specific plans and interim control ordinances, grading and haul route approvals, CEQA, design review and Ad hoc advisory councils, and the City currently has well over a hundred different land use approval processes. 
There is no reason why a revised City Charter cannot establish a single department to handle all permit processing, and a finite set of approval processes which correlate to the importance of the decision being made. The City would manage just fine with five types of approval processes ranging from administrative decision without public hearing for issues involving minor modifications, through a full-blown City Council hearing and decision process for legislative matters like zone changes. All matters involving one single family home would get no more than a hearing before a Zoning Administrator before a final City decision is rendered. Administrative decisions on variances and conditional use permits could be appealed to the commission level where the decision would be final. Only truly legislative issues would go forth to the City Council. Most importantly, based on the type of application made, the process to be followed would be clear to all parties from day one. 
Standing
Currently anyone, neighbor or not, resident or not, can insert themselves into the process and appeal administrative decisions. A revised City Charter must require some relationship between the participant or appellant and the property which is at issue in the application. If no resident or property owner within five-hundred-foot radius of the property cares enough or can be convinced to bring an appeal, those with an even more distant interest should not be allowed to insert themselves. 
Statutes of Limitations 
The timeline for decision making must be reasonable and definite. The statutes of limitations for an issue to be raised and for appeals to be made must be short and exclusive. Currently, building and safety issues may be raised without regard to any deadline. Claims can be made (and have been made) that permits issued if fifty years ago were issued in error and should now be reviewed. Without enforceable statutes of limitations, the entire entitlement process remains open to attack indefinitely into the future. 
Similarly, time limits should be included for the inspection and enforcement of certain non- safety related matters. Final signoffs and approvals should provide property owners and neighbors with some assurance to the finality of land use issues regarding a particular property. 
Res Judicata 
Res Judicata protects the property owner and the public from inconsistent and repetitive piece-meal decision making. All applications, appeals, and complaints must be required to cover all issues relating to the property. Conversely, decisions made regarding the property shall be final when the required process is completed. Parties should not be allowed to raise one issue at a time allowing endless procedures and inviting inconsistent decisions. 
Sworn Testimony 
At least in administrative proceedings, witnesses and written statements provided to the decision maker should be made under penalty of perjury. Many jurisdictions, including the County of Los Angeles, already impose this requirement. While rarely enforced by criminal prosecutions, it is always amazing how the simple administration of an oath helps keep all parties' testimony on point and within the bounds of reasonableness. 
Ex Parte Communications 
Ex parte communications are simply a discussion of a pending matter with a decision maker without the knowledge of the other interested parties. Some people call it lobbying. And it is good old fashion lobbying when applied to legislative/political decision making. In the administrative context, however, ex parte communications should be banned. 
When the City acts in its quasi-judicial role to determine whether certain findings can be made to grant a variance or conditional use permit, there is no reason why the communications of all parties with the decision maker cannot be shared. No single action does more to undermine the public's trust in the process than the knowledge that ex parte communications are taking place on all levels.
Time Limits
Charter reform should include the imposition of specific time limits for decision making in City land use processes. Using the State Permit Streamlining Act as a model, specific time limits for action by the City on specific applications should be imposed, and the failure to act within the time limit should result in the automatic approval of the application. No administrative application should take the City more than 90 days to process through to a final decision. Legislative actions on specific land use applications should be completed within 180 days.
Equal Protection 
The City Charter should require that regarding administrative applications the rule of precedence should apply. Simply put, all parties with similar requests should be treated in a similar manner. The current system is tremendously frustrating to both property owners and neighbors as it results in inconsistent decisions on a property-by-property basis. The same type of use on the same block may have totally different physical and operating conditions of approval. On a given city block one restaurant can have full alcoholic beverages, while another only wine and beer. One retailer can stay open 24 hours while another must close by 8:00 p.m. This is the result of case by case, property by property discretionary decision making. Standards must be developed and equally applied so that land use decisions are consistent by neighborhood and by use. 
Conclusion
Whether we end up with local town councils, boroughs, or a municipal congress, charter reform provides an opportunity to install a land use decision making process that is understandable to the public, ensures timely decision making and provides a basic level of fairness for all participants.