When former Bakersfield City Manager George Caravalho became City Manager of the new City of Santa Clarita 10 years ago, he set about drafting a 20-year General Plan and building a new transit system. But his biggest challenge has perhaps been planning for a 45 square mile City of 150,000 residents that is surrounded by unincorporated L.A. County, has no external sphere of influence, and expects to nearly double its population over the next 15 years. How will a history of success translate into a bright future? On Santa Clarita's 10th anniversary, TPR is pleased to present the following interview with Caravalho.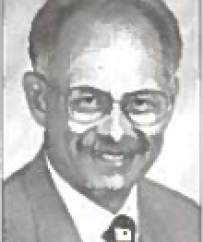 "There is a great value in striking a balance between bikeways, the transportation system and Metrolink. We're trying to bring some new life to Newhall, focusing on transportation."
On the tenth anniversary of the City of Santa Clarita—where you have been City Manager since the beginning—could you share with our readers what you're most proud of and what your goals are for the next ten years? 
We're most proud of our response to our worst disaster—the Northridge Earthquake. We sustained $400 million of damage in the Santa Clarita Valley—$4.5 million to City Hall alone. We had to vacate the building and operate from the parking lot. But the Earthquake really pulled the government and the community together. 
We're also proud of our physical investment in the City. We are building trails to complement our paseos. We've planted thousands of trees—we've been named "Tree City USA" seven years in a row. We've landscaped many median islands, and have really improved the appearance of our major boulevards. We've also done artistic like work on our bridges instead of just having plain concrete—every new bridge we do now has that design in it. 
We've worked hard to enhance the appearance and environment of the City, and it has gone a long way. 
Many decry the notion that government's ability to provide enhancements like those—let alone basic services—has been seriously jeopardized by the fiscal constraints imposed by Prop. 13 and its successors, most recently Prop. 218. How have these initiatives impacted Santa Clarita's ability to provide services and infrastructure improvements? What is your strategy for dealing with the impacts of these fiscal constraints? 
When I was in school, California was one of the most progressive states. We had the State Water Project, an education system everyone was proud of, a working freeway system, and on and on—we were a model for this country. I would hate to see this investment just vanish, leaving us with a bare bones system.
In Santa Clarita, we have been very lucky. Despite projections when cityhood went through that we wouldn't be fiscally viable, we are fiscally very sound and have a very viable community. 
We spent our first few years as a City trying to understand our revenue stream. And we have always been able to successfully balance our budget. 
Even in years with above-average revenues, we look at ongoing, predictable patterns to set our operating budget. So when we have extra money, we can spend it on capital improvements—on computers, parks, land acquisitions, center medians, or to leverage grants. 
We have been lucky that cutbacks such as 218 have had minimal impact on us. We don't have utility users tax or any other revenue source that was impacted by that legislation. 
One reaction to local government's increasing inability to provide for its residents can be seen in the secession movements currently underway in the City of Los Angeles. As someone who's seen what it's like to create a new city, what words of wisdom can you offer those seek to detach from Los Angeles to form new municipalities? 
Again, the key to running a city is developing a sound budget predicated on current revenues and meeting current expenditures. If you can't get the level of service you aspire to with your revenue stream, you ought not pursue cityhood.
We are fortunate in Santa Clarita in that we have a strong, developing economy and a substantial amount of sales tax revenue. I have worked for communities that did not have adequate sales tax—San Clemente, for example, where I was City Manager for five years. It's very hard to run a good city government just on fees, assessments and the small amount of property tax that you get. 
How has dependence on sales tax impacted development and planning issues in your City? And how are you addressing the imbalances created when development occurs outside your city limits but still directly impacts your City? Talk about the issues surrounding the Valencia Marketplace, a development adjacent to Santa Clarita but in L.A. County's jurisdiction. 
We're doing fine economically except in the area of infrastructure, where we have nearly a $1 billion dollar deficit, much of which we inherited from Los Angeles County. Bridges, roads, parks, and drainage systems are very expensive. 
We work very hard to leverage our money and have development pay for itself. But that causes problems at times with the County of Los Angeles, where a large amount of development is occurring outside our City limits. We still feel the impacts: Our geography dictates that all the drainage flows into Santa Clarita, and we have to deal with new demands on schools, roads and parks. 
The County's standards are different from ours, so we try to negotiate—sometimes even litigate—to get necessary facilities paid for by the developers themselves. We tried to encourage the developers of the Valencia Marketplace, for example, to make some road improvements—we actually had to threaten litigation. In the end, we got them to spend a minimal amount of money for improvements. But, still, well over $2 million a year in sales tax revenue from this development is going to the County, and we don't get any portion of it. 
We need to continue our dialogue with the County and try to get them to empathize with us. We need to work to create win-win situations for everybody in the Valley, especially in light of plans for the future development and the ultimate buildout of Stevenson Ranch. 
If we continue to make progress with LAFCO [the Local Agency Formation Commission], the County and the major developers, we will have a better community when this Valley reaches a population of 300,000-400,000, which it will soon. Success will come because people are working together to plan and put in place the infrastructure we need. 
There was a good example of this kind of cooperation when we worked with Newhall Land & Farming and annexed a substantial area with over 2,000 housing units. We worked out an agreement that made just about everyone happy. We did a joint park use agreement with the schools. We worked out preservation of the Santa Clara River, which is one of the last unchanneled, non-concrete rivers around. There will be a lake with public access in development. The development was also reduced in scale and will be pedestrian oriented. 
All those kinds of things happen because people are willing to talk and work together. If we can maintain that, then when people 100 years from now think of this community, they'll say, those folks really did a good job in planning the future of this Valley. 
The Los Angeles Regional Planning Commission's recent endorsement of the Newhall Ranch Specific Plan brings to light a lot of these issues. What are your comments on the process leading up to the Commission's vote in early December? Where does Santa Clarita stand on the project? 
The City Council will consider the item on January 13.
Newhall Ranch is a major project to which you have to extend service—more miles of roads, sewers, water lines—all those kinds of things.
Our General Plan marks out substantial undeveloped land within and directly around the City. And that raises the question about leap-frogging a major development at Newhall Ranch. You can say the same thing about Tesoro del Valle, another project to the north of us. However, we have made good progress in negotiations with its developers.
What tools are at your disposal to impact decisions about development outside your city limits, and what hopes are there of forging a cooperative intergovernmental plan similar to the Ventura Freeway Corridor plan in northwest L.A. and Ventura County? 
It's a tough issue and probably one of our greatest challenges. Our ability to effectuate our General Plan is limited because we do not directly control our sewer, water, fire, police, or some of the essential services considered when developers approach government for entitlements. 
This is a very different situation from when I was City Manager in Bakersfield. Bakersfield is an older city, and has a lot of tools useful for hammering out agreements—it controls most of the above-mentioned services. Here, a lot more skill in negotiation and in developing public issues and affairs is needed. 
As far as tools, well, !his has been difficult. We do not have a sphere of influence.
What planning issues are high on your agenda for 1998 and beyond? 
A driving issues behind cityhood was congestion and the lack of roads in Santa Clarita—and that is still on the table. We need another major east-west road, and possibly a north-south road within the next five-to-ten years. Now if there is an emergency on the freeway, we have absolute gridlock.
We also need more parks and recreation facilities. We've experienced a well-over 600% increase in participation in recreational activities in the City, mostly among youth.
Also important is the preservation of the River, which is mainly dry but fills up when it rains. It's probably the last natural waterway in Southern California.
A lot of people want to preserve the forests and green areas that surround us through acquisition and public ownership. We are making major progress on that front, working in part with the Santa Monica Mountains Conservancy. 
We want to expand our trails system for bikeways and horses on the former proposed Elsmere landfill. We are also looking at how to meet increasing usage and demand for alternative transportation—not only buses but Metrolink, bikeways and pedestrian modes. We need more people to walk instead of taking their cars everywhere. 
That, again, highlights some jurisdictional issues. When the Valencia Marketplace was being planned, there was a lot of dialogue about people from Stevenson Ranch being able to walk there. But I don't think that objective was handled as well as it could have been. 
The City Council recently approved the Circulation Element of your General Plan after some controversy and much discussion. Share with us the form the Circulation Element has taken and what issues stood out as controversial. 
When we adopted the General Plan in 1992, we recognized that the central City portion of the Circulation Element was weak. There were some tough, fairly controversial issues. The general plan was adopted anyway, because the other elements were important for setting out a road map for the future. We agreed that we would come back within five years with a more complete analysis and a recommendation, which we now have. 
After a lot of study and work between the City and County to model traffic volumes, a proposal was made and accepted after an open, community process, despite some controversy. 
Newhall Ranch Road, for example, was initially conceived as a freeway, then came to be planned as a six-lane road, and has now been adopted in the current General Plan as an eight-lane boulevard. The same thing is true for certain portions of Valencia Boulevard and Magic Mountain Parkway. These roads need to accommodate a core-city area development around the mall, which will have higher density and a lot more traffic. At the same time, we're trying to preserve neighborhoods by limiting access and channeling vehicles onto arterial highways. 
The Circulation Element also addressed the Porta Bella site, where a large project adopted a year ago will be developed. Many of the planned roads will be developed with currently with build-out of that project. 
We have talked about the importance of the Santa Clara River and the natural setting of Santa Clarita to the identity of your City. What's your strategy for preserving the environmental and recreational value of the River and your open space in light of all the development that is likely to accompany the doubling of your population predicted over the next 20 years?
There is a great deal of uncertainty as to whether this level of development should occur, especially at the expense of grading hillsides and cutting down oak trees. 
We've made substantial gains in the preservation of the River, however. One of the first things we did when I got here was a River study. We invited the Anny Corps of Engineers, Fish & Game, landowners and environmentalists—24 agencies in all—to help draw up a plan for the 14-mile River throughout the City. The State liked it, and decided to do a similar study for the entire length of the Santa Clara River into the ocean by Ventura/Oxnard. Newhall Land has been doing an additional study with the Corps of Engineers. A lot of work has gone into analyzing the Riverfront with different uses.
Open space around the City is a more difficult issue, especially when you recognize that constitutionally, property owners have the right to the highest and best use of their land. But government still plays a large regulatory role, and we try to get developers to agree to preserve certain features of the landscape in exchange for a given right to develop their property. In certain cases, we also try to buy land outright. 
Transit, and Metrolink, in particular; have played a key role in your urban planning and redevelopment projects. How has a suburban city like Santa Clarita been able to capitalize on the benefits of transit and why have you chosen to do so? 
Again, we don't think the community should be built around the automobile. When we got into the transit business seven years ago, we bought a brand new system. We started with very attractive buses and very professional people, and ridership has grown astoundingly—not only for local trips, for also commuters into the San Fernando Valley and Downtown Los Angeles. 
We have had the benefit of policy people such as Mayor Jan Heidt who has worked with the MTA for many years and has pushed that issue for a long time. 
There is great value in striking a balance between bikeways, the transportation system and Metrolink. We're trying to bring some new life to Newhall, focusing on transportation. We plan on spending some $7 million over the next few months improving the circulation system in Newhall—and building our third Metrolink station—will hopefully catalyze private investment. 
Government investment is really about trying to instill a sense of comfort to financial institutions and private property owners so that they feel they can make investments and make money. That's what we're trying to do with our investment. We hope Newhall will eventually take hold and become a viable commerce center on its own.