Work is winding down on the City of Long Beach's 300-acre waterfront Queensway Bay project, which hopes to create a regional destination around the soon-to-open Long Beach Aquarium of the Pacific, a rebuilt Rainbow Harbor; and an entertainment/retail complex likely to be developed by the San Diego s OliverMcMillan. The Planning Report checked in with project Director Robert Paternoster on the status of Queensway Bay as well as the City's strategy for providing pedestrian and transit links from the project to the rest of Downtown Long Beach.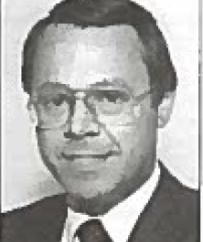 "Some people are looking at a constant-size pie with pieces getting smaller, where, in fact, the pie is getting much larger."
Could you give us an update on the plans for Queensway Bay and the status of the private development deal?
We currently have under construction $180 million worth of work with five separate contractors on the site. This includes the $117 million Long Beach Aquarium of the Pacific, the $40 million Rainbow Harbor, a parking structure, and road work. All of this will be completed by June 20, 1998, when the Aquarium will have its grand opening. 
In terms of the private development, we are now in an exclusive right-to-negotiate with OliverMcMillan of San Diego for development of entertainment/retail uses on an 18-acre site. This includes four acres along the waterfront in Rainbow Harbor and 14 acres across Shoreline Drive, opposite the Long Beach Convention Center. 
OliverMcMillan has popped up as the developer of note in many re­development areas in the region. What prompted your decision to work with them? 
There were several things. They have a great deal of experience in public-private partnerships. And, related to that, they offered a business deal framework that met all our requirements. Essentially, we told all the developers that the City was not able to subsidize development—we had already invested $180 million of subsidy in an anchor attraction and the creation of the waterfront environment within which they would do their development. 
OliverMcMillan respected that and came back with a deal structure that would require no further participation by the City, and, in fact, would yield income to the City over time—a true public-private partnership. Finally, in our review of OliverMcMillan's past work, we found that they're very conscious of design issues and that they produce a quality product. 
What is the role of the City of Long Beach in this project?
The City really is the master developer. We're reluctant to assume that role, but if you really look at it seriously, that title is appropriate. We have taken a 300-acre piece of waterfront land— which the State owns and for which we're the trustee—and we have effectively subdivided it by offering a piece for private development. 
We then developed the rest by creating Rainbow Harbor, the Aquarium, all the infrastructure and the landscaping surrounding the Harbor. In addition, we' rebuilding the parking structure and redesigning the roadways. 
When all is said and done, the City retains its trusteeship of the land. It's State-owned and can't be sold. 
Some have expressed concern that the development of Queensway Bay will suck life away from Pine Avenue, which itself has only recently been re­vitalized. How do you respond to those charges? 
I certainly understand and respect the position of some of the restaurateurs on Pine Avenue, but I believe their focus is rather narrow. Pine Avenue currently has a market area of probably less than one million people. When Queensway Bay is complete, we will have expanded the market area to about 13.5 million people, largely due to the Aquarium, which will draw people from a 50-to 100-mile radius. Many of these will be people who have never been to Long Beach and would not come if it weren't for the Queensway Bay project.
With that many new people, an estimated 5.5 million new visitors a year to Downtown Long Beach, we find it hard to believe that Pine Avenue is going to suffer. In fact, one of the objectives of Queensway Bay is to strengthen all Downtown, including Pine Avenue and the Convention Center.
Some people are looking at a constant-size pie with pieces getting smaller, where, in fact, the pie is getting much larger. 
Are there ever trade-offs when you're doing redevelopment? Are you ever at risk of competing with yourself in your own city? 
It certainly could happen. But that's not what is intended, and we must make sure we design a project that won't do that. If the project had an insular design, one that held people in and did not allow them to spin off to other sites, then you could hurt surrounding areas. 
OliverMcMillan was very conscious of this problem right from the beginning, which was another reason for their selection. They realized this was a project in Downtown Long Beach—it was not separate, but a project within something larger. They were very concerned, as we are, about the linkages. 
We must make sure that those linkages are established in the design of the project so the people will flow freely from one venue to another. We don't want people to be too conscious of being specifically in Queensway Bay or Pine Avenue, only that they are in Downtown Long Beach.