It's often L.A. County's smaller cities that lead the Region in aggressively and effectively tackling urban issues. The late 80s saw the small City of Santa Monica ride the success of its Third Street Promenade to national prominence as a model for redevelopment. Now, Santa Monica is again becoming a leader in its vision of comprehensive urban design, multi-modal transportation, and sustainable development.
We turn to Santa Monica Mayor and Associate at Historic Preservation consultants Mellon & Associates Pam O'Connerfor her inside view of her City's progressive planning policies and the current state of Historic Preservation.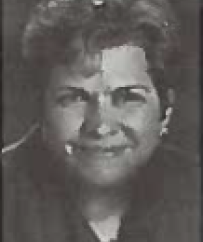 Pam O'Conner: "[F]olks in Santa Monica want to walk when they find a place they can walk. It is important that we think about how to provide these places."
Share with our readers the status of Santa Monica's Downtown Urban Design Plan and what you hope it accomplishes.
The Plan is one expression of our concern for our residents and commitment to provide a high quality of life for them. We've had great success with the redevelopment of the Third Street Promenade. We have proven that you can create a pedestrian-friendly environment in the Los Angeles area that provides people with a wonderful experience.
But the Promenade is one small area of our Downtown, and there is a lot more to it. We're looking to build on our current success.
How precisely do you plan to build on Santa Monica's successes?
For the last few months we have been investigating ways to improve circulation both for cars and pedestrians in our Downtown area, some of which the Downtown Urban Design Master Plan will implement. We are also linking physical improvements such as lighting, signage, pathways and an art component to provide connectivity. We want to make things more exciting throughout Downtown beyond the Third Street Promenade. We want to entice people to explore more of Santa Monica. 
We are simultaneously working on related projects, such as the Open Space Element and our Park and Recreation Master Plan, which have taken shape over the last year. When we studied how our community uses Downtown and the City as a whole, we found that people define open space very broadly. Pedestrian oriented streets and pathways linking those streets together are as important as the things that naturally come to mind when you think of open space and parks. We found that walking is a top priority for our residents, especially when they're Downtown. We are looking at how to improve people's ability to move around and explore.
This year we're proposing a transit mall as part of an integrated project of improved transit amenities and pedestrian connections between key Downtown destinations. The transit mall will follow Santa Monica boulevard from Ocean to Seventh, and Broadway from Ocean to Fifth. It includes sidewalk widenings, dedicated bus lanes and new bus shelters, information kiosks, landscaping, lighting, and signage. Transit services will be coordinated to allow better timed transfers. Better information will be made available about using our Big Blue Bus system and the other transit serving the area.
The Plan's vision includes sidewalk widening and other pedestrian and streetscape improvements. How have you managed to get City Planning, Public Works and Transportation to work together cooperatively? What's your advice for the City of Los Angeles?
As I said, folks in Santa Monica—and even L.A.—want to walk when they find a place they can walk. It is important that we think about how to provide these places.
We're a smaller city than L.A., so in some ways it's easier to get people to work cooperatively to put pedestrian environments in place. Our collaborative climate begins with our budget process.
In this year's budget, as was true last year, we assembled a number of interdepartmental, collaborative efforts, simply because many areas are clearly not a single department's responsibility. Along those lines, community appearance falls under the purview of several departments. We know we will be effective only if our City departments are working together and working with the community.
Those hammering out the Circulation Element of your General Plan are considering revisions to the planning and environmental review process that could give greater priority to pedestrians. Elaborate on this policy suggestion as well others being considered for the Circulation Element.
We started putting together our Circulation Element last summer, and we're now in mid-process. Our planning Commission has taken the lead in identifying issues and providing a platform for community discussion. But it's been on the back burner as we've put our efforts into our Downtown Urban Design Plan. 
We have been exploring and developing other plans that incorporate similar issues, though. The Recreation and Parks Master Plan, as I noted, strengthens pedestrian accessibility. People walking and having good experiences builds a stronger community.
Another result of our planning efforts has been our ability to attract other creative industries. We've taken a number of actions such as adapting zoning in our industrial areas to be able to accommodate them, recognizing that focus is shifting away from heavy industrial use here and that people in these emerging industries are attracted to flexible space.
We recognize that physical space alone is not the reason these people are attracted to Santa Monica—it's all aspects of daily life: where you go to lunch, where you can take a break from work, where you can wander to regenerate your creative juices.
Also being considered in Santa Monica are Guidelines for Sustainable Development—the "Green Development Guidelines," as they have been called. How do you as Mayor react to assertions that the proposed Guidelines are anti-development and could even undercut historic preservation efforts?
As we grapple with our priorities this year, we are preparing to go out to the street and listen to the communities. We have some thoughts about what the sustainable development guidelines should be, but we need to talk to more people and get more feedback. 
There is a very strong link between sustainability and historic preservation. I don't know that it's recognized by the mainstream of the field, though. One of my personal goals is to strengthen and highlight that connection. In terms of sustainability and historic buildings, you have resources here already. It's better to re-use buildings that have life left rather than using up scarce non-renewable resources for new construction. In fact, a large portion of our landfills are taken up with demolition/construction debris—this runs counter to notions of sustainability.
Adaptive reuse presents many tools for keeping buildings vital. We just need to remember, though, that when we modify structures, we should respect their historic character.
Let's transition from your responsibilities as Mayor to your professional work in historic preservation. Why should a region famous for constantly reinventing itself care about historic preservation?
All buildings from the past were new, too, at one point. The excitement about them, the needs that created them and how they were once intended to help recharge or revitalize an area are always an interesting part of their history.
When I write about a historic building, I'm always conscious that the building was created from someone's vision, where they saw a need. And the fact that I write about a building says that somebody cares about it, that it has withstood the testof time, that the vision was important to the community and, in fact, the building still is.
We have to find ways to give the people of our and upcoming generations who have a vision for our communities' need to change, the flexibility for them to continue building and creating—but not at the expense of historic buildings that have become important to our communities.
I'm often surprised how much of a constituency there is supporting individual historic buildings. When we had the earthquake and a number of historic buildings were threatened, folks came out to support them. These buildings have become touchstones to people's daily lives, they connect generations and tell stories. It's the concept of a continuum ofhistory and, especially with today's uncertainty and more rapid pace of change, these buildings become even more important to people.
What, in your professional opinion, is the current state of historic preservation efforts in the region?
The field has grown in the sense that our society now recognized that buildings are important and asks, what do we do to preserve them; how do we make sure that they aren't capriciously demolished? 
Preservation has evolved over time. Initially, it was always in reaction to something, such as a proposed demolition. And this still goes on. If a project includes a plan to demolish, and the community only learns about it towards the end of that planning process, it becomes a highly-charged emotional effort to save that building. It's hard to fight battles, though, when you're responding at the end of the game.
Probably the most important development over the last 20 years is the integration of historic preservation into the planning process. Early on in the process we must recognize which buildings are historic and significant, and their degree of importance.
Does the current regulatory environment encourage historic preservation? 
We need more incentives. Local communities can build some incentives into their planning process. But it would be wonderful to provide tax credits at both the State and federal levels. Incentives again build the recognition of what the community values. There is always smore that can be done.
You are on Mellon & Associate's team working on the restoration and preservation of L.A.'s 1927 City Hall. Tell us briefly about your hopes and expectations for that restoration/seismic retrofit effort. 
We've just jumped into the project and are getting our feet wet—understanding the building, its systems and its wonderful, monumental public spaces. It is a very important building not only to the City of Los Angeles, but to the greater Los Angeles area. It is a Southern California symbol almost as recognizable as the beach images we see in films and television. The profile of City Hall is a strong icon. 
What can the public expect from the investment of FEMA & bond money dedicated to City Hall's seismic rehabilitation? Are the public's expectations going to be met? 
There are a number of expectations to consider. The most basic is the building will survive down the road. Thus, the core of this project is seismic retrofit to ensure public safety and protect the building. It's a limited project regarding building structure. 
City Hall has been around for decades now. And this construction provides an opportunity to take a look at the significant spaces and the historic fabric and ask what needs to be repaired. Since we're intervening anyway, there is more that can be done to ensure this historic building will be a better place after the construction is done and bring it back to its original shining glory. The budget doesn't necessarily support that, but to ignore this opportunity while the building is under construction would be a tremendous loss. 
A number of experts in historic fabric and conservation will be on hand during construction. When a deteriorating condition or bad earlier repair is identified, it should be fixed—as should the systematic causes of deterioration.
Changing focus once again, it is often said that Southern California still only reluctantly accepts mixed­use as a viable planning tool; that serious regulatory and investment obstacles undercut mixed use ventures. What is your experience in Santa Monica? 
Mixed-use is incorporated in Santa Monica's planning. I can't speak for developers, but I hear that it's tough to finance. That always puzzles me because when I travel elsewhere in the U .S.—and the world, for that matter—people accept mixed use. It's not some new, rare concept. Not everyone is going to choose to live in mixed-use buildings; some choose a more suburban lifestyle. But those folks aren't living in Santa Monica because we're a small dense city and we're built out.
Many people would find mixed use in more urban areas very appealing on a number of levels. Proximity to transit, for instance, can be a great benefit—a household might not have to maintain one car or multiple cars. 
I often hear complaints that mixed use combines residential with businesses and that brings the noxious elements of increased noise and traffic. Some, like senior citizens, though, may appreciate the close proximity of amenities without the internal isolation of suburbia. That can mean a lot to people's quality of life. To say that there has to be a separation of uses is very short sighted. It may be true for a certain demographic, but not for the community at large. 
Lastly, Santa Monica's tight regulatory environment, like West Hollywood's and Pasadena's, contributes to making land-use development very expensive. Yet the Santa Monicas, West Hollywoods, and Pasadenas have reputations for being among the most desirable places for people to work and live. How do you explain this conundrum? 
We care about our environment on many different levels, that's why we have the regulations we do. We're not scheming to make it hard for people to come into Santa Monica. On the contrary: we want people to understand our system and we show them that by incorporating this kind of care into our development review process. We're creating a City that's more livable and that's appealing to people. 
At first glance, our system may seem burdensome, but people come to Santa Monica because, as you pointed out, we have so much to offer. The vitality of it, the livability, the excitement, the creative atmosphere, the arts programming—all those things make it an interesting, exciting city. 
That didn't happen by chance. It happened because we worked as a community to build our vision of what Santa Monica should be. And that vision included reasonable development at a human scale that draws people in, gets people walking down the street and provides businesses room to put their best face forward to the street.