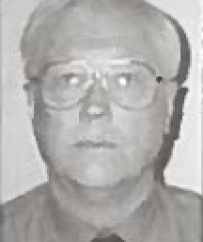 Allan Kingston: "The promise of Century's ability to stimulate maximum affordable housing production by prudent application of limited resources—today and in the future."
Thoughtful privatization can present lasting benefits to the community. The nonprofit Century Housing Corporation, formerly the Century Freeway Housing Program, exemplifies how this can be done effectively. Century's privatization created a new affordable housing institution that can now serve the changing needs of Los Angeles' low-income residents in perpetuity. 
Consent Decree Goals Met
The Consent Decree resulting from the 1972 Keith v. Volpe lawsuit mandated that Century create at least 3,700 units of affordable housing to replenish housing lost to the path of the Century Freeway. By 1995, many thousands of units of affordable housing had been built, the Freeway was already open—with a mass transit component, as promised under the consent decree—and the most ambitious minority and female contracting and employment goals ever attempted on this, then the largest public works project of its kind in the nation. 
That year, all parties to the Consent Decree, including the original plaintiffs (represented by Hall & Associates) agreed that the minimum housing goal had been met and exceeded, and that the legacy of the Consent Decree would be best served by privatizing the housing program. This way, its benefits could be preserved in perpetuity. 
On July 31, 1995—some 23 years after the original suit­—the original plaintiffs were either deceased, had moved away, or their claims had been satisfied.
A federal court order was entered in which all parties, including plaintiff's counsel, agreed to privatization of the housing program formerly administered by the State of California. 
To date, Century and its predecessor have assisted in creating more than 5,400 units of affordable housing and 15,000 jobs—principally for minorities, youth and females—in more than 100 different developments in 26 different jurisdictions in metropolitan Los Angeles. 
Clearly the program was a success, but the original Consent Decree approach to producing housing proved too inflexible over time. By 1995 it only served to penalize the greater L.A. community, whose dire need for a steady stream of affordable housing was as strong as ever.
A case in point was Century's inability to help after the 1994 Northridge earthquake. Government officials asked Century to participate in the reconstruction of affordable housing units lost in the disaster, but geographical restrictions on Century's activities under the Consent Decree (and insisted upon by plaintiff's counsel at the time) prevented Century from addressing this community need, even though Century could have helped greatly in the recovery effort. 
A New Community Resource 
Privatization recognized the need for Century to become a permanent resource for affordable housing finance in the greater Los Angeles area. The court appointed a Board of Directors to govern the new nonprofit corporation. Newspapers have reported that plaintiff's counsel sought a Board composed of politicians and others unfamiliar with housing finance. But the court appointed a Board comprised of industry and community leaders with experience and expertise in affordable housing and community development. 
Century's Board now faced two major challenges: (1) assure Century's long-term viability; and (2) maximize the number of affordable housing units produced. The Board also had to address the same questions faced by the rest of the affordable housing community: how to create affordable housing in light of significant cutbacks in local, state and federal subsidies; and how, as part of the private sector, to expand the pool of capital available for affordable housing production.
These questions had special relevance for Century. If Century continued the prior governmental course of "deep gap" funding (especially grant-making), the corporation would soon be out of money and out of business—and Los Angeles would have lost a critical affordable housing resource. 
Century commissioned national affordable housing expert, Dan Lopez (later to become a Board Member), and former Caltrans Chief Counsel Joseph Montoya to assess how Century could uphold its Consent Decree obligations and still expand its ability to create affordable housing in the region. The Lopez/Montoya Report, which served as a basis for Century's current business plan, stresses:
The need for affordable housing in metropolitan Los Angeles far beyond the relatively small area originally designated as Century's focus
That Century's financial underwriting criteria was outdated in light of the considerable changes which had occurred in the affordable housing industry since the Consent Decree was written; and
That flexibility is needed in determining the distribution of units by income bands, and in establishing affordability in light of modern financing methods (such as tax credits), and the significant demographic shifts in Century's service area.
The 1995 privatization order recognized that the parameters of the housing program would have to be modified, and contemplated that all the parties would cooperate and agree to the necessary modernizing changes. Realizing that it had lost control of the housing program to Century's Board of Directors when it first agreed to privatization, plaintiff's counsel—who has been paid almost $6 million in legal fees and did not want to see this stream disrupted—refused to cooperate in this effort, and the modifications updating the Consent Decree (recommended in the Lopez/Montoya report) were implemented by federal court order earlier this year. The real issue facing the Court was whether the housing program could best be administered by a board of housing experts or by lawyers through litigation and court orders.
Looking to the Future 
Since then, privatization has enabled Century to address real-world affordable housing needs. In particular, privatization (l) assures the long- term availability of capital devoted to affordable housing production; (2) eliminates dependence on taxpayer subsidies; (3) allows for faster and more effective decision-making and reduced administrative costs; and (4) enables lending decisions to be determined by the needs of a specific project, not by rigid, programmatic regulations.
Disregarding the need to modernize financing methods within the affordable housing industry, however, Century's critics seem obsessed with preserving the status quo ante. Although this philosophy would produce relatively little housing, it would continue to benefit a few privileged developers/sponsors. Century's plans, however, include developing more partnerships between the for-profit, non- profit and public sectors, expanding its "More Than Shelter" programs which bring needed social services (such as academic tutoring, child care, and job training) into affordable housing developments, and searching for new ways to leverage its resources to maximize the number of affordable housing units produced.
By marrying Century's historic social commitment to Los Angeles with the flexibility brought by privatization (under the leadership of its talented and dedicated Board of Directors), Century will continue to serve the region's changing needs. The promise of privatization is Century's ability to stimulate maximum affordable housing production by prudent application of limited resources—today and in the future.