By Ruth Galanter, Los Angeles City Councilperson, Sixth District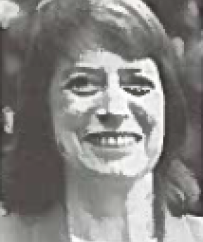 Ruth Galanter: "Votes, like companies, can be bought and traded, but community must be created and nourished. Government, as one of my Republican friends said recently, is not like a business—government has to be fair."
In a city as complex and diverse as Los Angeles, the Mayor's main job is to build consensus and common purpose, and to lead the City's many neighborhoods in fulfilling our potential as a major regional economy, a center of cultural innovation, and a modern urban community. 
While elections can be bought, consensus and common purpose must be built. The Mayor must be able to understand the aspirations of our various areas as articulated by residents and by their elected representatives, and must be able to translate them into a coherent program to enhance the City's peace and prosperity. It is the Mayor's job to remind us of our strengths, to rally us to do more and better, and to help us formulate how best to do that—in short to be a leader and educator instead of a detractor. 
For the past four years, we have heard a lot from candidates about how government doesn't work. Nay-saying works well at election time. It does not work when it's time to govern. 
It is time Los Angeles had a mayor who reminds us of the enormous variety of services we enjoy, explains to us what such changes as deregulation of the electric power industry will mean, and leads us to a common determination to withstand the changes and come out better than before. 
It is time Los Angeles had a mayor who helps different communities understand our very personal stake in the prosperity of the entire City, so that our neighbors can find well-paying jobs and we can finance adequate municipal services for everyone. Sluggish economic activity and low property tax revenue in Downtown L.A. means the Valley must make do with shorter library hours.
It is time Los Angeles had a mayor who encourages us to spend our money in the City, where our merchants' prosperity helps all of Los Angeles by fortifying the municipal treasury with business and sales tax revenue, and thus enables us to trim the trees. Most Los Angeles residents have never thought about the fact that spending our money in a neighboring city contributes to that city's municipal budget, not the one we depend on for services. 
Strange as it seems, we sometimes need help to understand our own special assets. Far too many Los Angeles residents have never seen the Watts Towers, the Venice Canals, West Adams, the restored Central Library, the murals that fill our neighborhoods from Downtown to dozens of other unique neighborhoods, the incredible variety of museums and small theater groups, the Santa Monica Mountains, Griffith Park, and on and on. When we understand and celebrate our own special assets, we become our own best marketing tool.
On a more immediate level, this City needs a coordinated strategy for sustainable development. We have many programs to cut carbon dioxide emission, plant more trees to help stabilize temperatures and clean the air, provide public transportation, and encourage recycling and conservation of resources. But we have no coordinated plan and no way to measure overall progress. To improve both our health and the quality of our neighborhoods, we need to do better. 
The City also needs an office or staff member to ferret out federal and state programs for which we may be eligible and make sure the applications are submitted and funded. To succeed in this, the Mayor must be able to work closely with Council members and City departments to match funding with projects around the City.
Being mayor of a city this big and complex is an enormous job, but it is one that cannot be delegated. Building consensus cannot be done in a back room. Building consensus is more than having a staff member explain your position, and it is more than explaining your position yourself. Building consensus requires being able to hear other perspectives and to reformulate your position in light of what you learn. Votes, like companies, can be bought and traded, but community must be created and nourished. Government, as one of my Republican friends said recently, is not like a business—government has to be fair.