As Southern California emerges from a prolonged statewide recession, Westside communities are assessing their economic position, future, and the role of planning. The Planning Report is pleased to present excerpts from the Westside Urban Forum's "Westside Cities' Planning Directors Annual Forum Discussion" in January.
Moderated by Gay Forbes, Director of the Westside Urban Forum, panel members included Suzanne Frick, Director of Planning & Community Development for the City of Santa Monica, Mark Winogrond, Community Development Director for the City of Culver City, Ray Reynolds, Director of Community Development for the City of West Hollywood, Ruth Nadel, Planning Director for the City of Beverly Hills, and Con Howe, Planning Director for the City of Los Angeles. Covering the event was Marc Hamilton, Vice President of Marketing for Pine Cobble Funding Corporation, and special TPR Field Correspondent.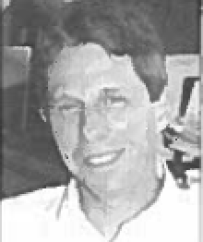 Mark Winogrond: "I think you should be curious about why this place [Culver City] that used to call itself the best kept secret on the Westside, and in some ways was a little self-conscious, is just exploding with new optimism, pride and heightened self-esteem."
Gay Forbes, Westside Urban Forum Director
I'm pleased to be the moderator for this panel hosted by the Westside Urban Forum. I volunteered for several reasons. First, as a former community development director of a Westside city, I am incapable of sitting in the audience and just listening.
The second reason is probably the same one all of you have for being here, which is that there are a lot of very interesting and pressing planning issues on the Westside of Los Angeles, and this is a chance to be part of the discussion.
The job of planning director is terrific. It is a ''plum" job. As a planning director you're in the hub of activity, you wear many hats, you have many roles. You have a chance to make a contribution in both big ways and small ways, in almost everything that you do… The people who do it really care. 
I would like to start the discussion by asking what is happening in your city, and why we should care.
Suzanne Frick, Santa Monica
Why should you care? How many of you are developers? 
I am going to break this down into two components. The first being what is happening in the private sector in Santa Monica, and second, what is happening in the public sector. 
In the private sector side we have several major development projects that will be moving through the system. We've got the Santa Monica Studios project, which is in the Olympic Corridor. This will be a studio campus, work space, and a movie studio/production facility. We have just begun the preliminary review process. 
Both hospitals in the City of Santa Monica are undergoing major redevelopment. UCLA is proposing to redevelop its site, as is Saint John's. This is a major shift in the health care industry, and has major implications for what happens in the core of the City, where the hospitals are located. 
We have development taking place on the Arboretum site. There are two properties in the City that have received entitlements: the Water Garden and the Arboretum. Presently, the Arboretum will be fully built-out with a mixture of commercial and residential uses. We are also considering about a project for four hundred units at the Arboretum site, which we are very excited about.
Last but not least, is the infamous Rand development. We hope that within this next five-year planning period our efforts will come to fruition. The proposed project consists of a mixture of commercial and residential uses to be developed in the center area of the City, close to the ocean.
What's happening on the City's side? When the private sector is somewhat dormant, the City steps up development to fill the gap. We have a number of efforts underway to revitalize and stimulate economic development when private sector development begins to grow. 
We are developing a Downtown Streetscape Plan. The boundaries are from Colorado to Wilshire Blvd. and Seventh St. to Ocean Ave. We are trying to build upon the success of the Third Street Promenade and make improvements throughout the rest of the District. That way, we can create a more balanced transportation network, and also an environment for pedestrians. 
As a result of this downtown urban design plan, we have an outdoor transit mall on Santa Monica Boulevard, and on Broadway between Ocean Ave. and Seventh St. we are widening the sidewalks. We are putting in a number of pedestrian and transit amenities in that location to facilitate pedestrian traffic.
We're updating our Housing Element, which is a major policy document for guiding residential growth in Santa Monica. We are reevaluating our infamous inclusionary housing program. Presently, we have an on-site requirement of inclusionary housing, with thirty percent on-site affordable housing, which we are always reevaluating. In addition, we're going to be taking a look at some of our standards for residential development. 
We are also updating our Circulation Element, which will redefine how we move through the City of Santa Monica. We will examine how we measure traffic, and what criteria should be for measuring traffic associated with development. 
Finally, we are working on our Open Space Element, which is important to us because we are not in balance. We have more people than recreational opportunities. We are looking closely at how to recapture some of the previously lost spaces in the City, and turn them into more open space and opportunities for recreation. 
Ruth Nadel, Beverly Hills 
In terms of the private sector, fiscal year 1994-95 was a little slow, 1995-96 picked up, and we are now going great guns this year. There has been, for the past sixty to ninety days, significant interest and activity in the private sector. 
If you want to come, come early, because the space is beginning to go. Other than West Hollywood, we are one of the smallest cities, but we have some very good space. 
We have MCA/Universal Studios, Inc. moving into the industrial area east of City Hall. We have temporarily located DreamWorks in a building that the City has previously occupied. 
What used to be called our "industrial area" is becoming more beautiful as we get better architecture. We will also be doing some City improvements there, and I trust that our City improvements will match the other architecture. 
I would end the private sector discussion by proudly noting that we now have three Starbuck's. I'm looking forward to that wonderful time when we have one every one and a half blocks…  
Our multifamily housing program is moving slowly, although our single-family construction is moving ahead at a good pace. I wish we had better architecture in some of our residential areas. 
In the public sector, we are attempting to view Canon Drive as a local-serving street. We are preparing an urban design plan, and we are thinking of the Business Triangle as a place that has international stores along Rodeo Drive and national stores along Beverly Drive.
We are now, and have been a pedestrian City. We hope to continue to plan pedestrian routes that include good urban design.
I am not able to speculate as to what our level of public investment will be. It is unknown what the effects of Proposition 218 will be on our investment. 
What we are trying to do is make it possible, in our small City, where people live right next to commercial activity, to attain a spirit of good neighborliness through the recent adoption of a Transition Ordinance, which established some basic operating rules for the commercial sector and expectation for the nearby residents. 
Mark Winogrond, Culver City 
I'm not sure why you should care, but I think you should be curious about what is going on in Culver City. I think you should be curious about why this place that used to call itself the best kept secret on the Westside, and in some ways was a little self-conscious, is just exploding with new optimism, pride and heightened self-esteem.
Why are they willing to take dramatic risks in public investments and public improvements? 
Culver City has rebuilt the entire downtown with wide sidewalks and outdoor cafes. Why has all that happened, and why, at the end of the recession, did the City still have 30% reserves? 
Why, in the midst of Prop. 218 and other financing issues, did the citizens of Culver City pass a bond issue to rebuild their schools with almost 80% voter approval? 
Why in the midst of demographics going from 95% white to 50% white by the year 2000, has the amount of community involvement gone up dramatically?
Why has Culver City experienced such a dramatic increase in the amount of volunteerism? 
How is Culver City able to deliver police and fire services to every property in the City within three minutes of the call? 
Why has there been a dramatic increase in private investment and private interest? Why are vacancy rates plummeting? 
Why are corporations moving in at such a rate? Why has the vacancy rate in the industrial area, which was around 50%-to 60% only three years ago, dropped to 13%, with mostly "neo-industrial" uses? 
You should be curious about the chemistry of a small town where the dynamic has created such dramatic changes in a short period of time. 
Ray Reynolds, West Hollywood 
The economy of West Hollywood has been driven by the private sector. There are not any large public projects, [other than a parking garage on Santa Monica]. 
Our economy is driven by three industries; the entertainment, the design, and the hospitality industries. 
In the entertainment industry, Sunset Strip has reached a new plateau. It is much better than it has been in a long time. We now have in place the Sunset Specific Plan, which sets height requirements, height bonuses, and allows for unique advertising on Sunset. It has really set the vision for Sunset Blvd. 
We've opened up Billboard Live, a terrific and high-profile new club. Ticketmaster's Live Magazine will be relocating to the former Carolco Building. 
We are the home for Warner Brothers West Hollywood. They are one of our greatest customers on the east side. As a direct result, we have seen a demand in the smaller users: production houses, sound studios, etc.
In the design industry, West Hollywood has built on the Pacific Design Center as a landmark building. Catellus is working to reposition PDC with other tenants. Daily Advertising, which represents a creative industry, is the first non-design use in the Pacific Design Center. 
In addition to the Pacific Design Center in that arca of the City, we also have the Arts and Design District, which includes Melrose, Robertson, and Beverly Blvd. The area is virtually 100% occupied. Economic Development Director Alleyne Winderman did so much work to bring that district to the best of everyone's imagination. 
Third, in the hospitality industry, almost every hotel in West Hollywood is upgrading or remodeling. We just opened the fabulous Mondrian on Sunset—it is an incredible design. Hyatt West Hollywood, also on Sunset, is undergoing $6 million renovation. 
Those three industries—hospitality, design, and entertainment—are what drives West Hollywood. We see a window of opportunity now since capital is available and interest rates are relatively low. West Hollywood, West L.A., are going to grow with the rest of Southern California economy.
We are rewriting our zoning code. We are looking at all the tough policy questions, from parking to residential zoning to commercial zoning. We are about a third of the way through that 18 month process. 
We have also streamlined our building permit processes. We are bringing plan reviews in-house, and creating a more user-friendly permitting process. 
We now have an Eastside redevelopment area along Santa Monica Boulevard from Fairfax to La Brea, which we expect to have approved in June. We hope to have a large development site available on Santa Monica at La Brea. Housing may also be part of that development. We are negotiating with Caltrans for the relinquishment of Santa Monica Blvd. 
Our vision is to improve the look and feel of Santa Monica Blvd. under the control of the City. To examine our housing policy, we joined with USC in an examination of our housing practices. 
Through all of this, is woven the question of how we balance the economic and commercial development in a densely populated area, with the demands of the neighborhood for a higher quality of life. 
This will be the question for us in the years ahead.
Con Howe, City of Los Angeles 
I'll confine my remarks to the seven Community Plan Areas of West L.A. Planners seldom let facts clutter their perceptions, but let me give you some facts from a report that we are going to put out about both demographic trends and development activity throughout the City from 1990 to 1994. 
We estimate that the population of those seven Community Plan Areas; in West L.A. increased less than 1%. Between 1990 and 1994, single family homes saw an increase of less than 1%, or just over 400 units. There were about 4,000 multi­family housing units built. 
Retail is the only category that showed some strength. 1.7 million square feet of new retail was built, and that represents about a 7% increase from what existed. Office saw about a 300,000 square foot net increase, which is about 1% growth.
In terms of industrial development, the 1990-94 record divides into two areas. In the Plan Areas near LAX, there was an increase of 400,000 square feet (or 1.5 %). whereas further north in West L.A., there was a 1% decline. 
What does all this mean, other than that we have been in a recession? The growth in retail, in part, evidences the construction of big-box retail such as we have seen along the 405 Freeway. I do not see it as evidence of new strength along the older, narrow corridors of strip commercial uses that criss­cross all the Westside cities. These areas will continue to be a problem for their adjacent neighborhoods. That is why we are looking for new uses such as housing and mixed-use.
The recession has caused all the Westside cities to be concerned with economic development. While there is competition among cities, I still feel most development decisions are made by finding the right location at the right price, then dealing with the consequences of its jurisdiction. 
Westside cities will have to find the right balance between healthy competition and regional cooperation on economic development.