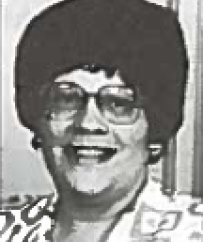 Carol Levy: "More efforts are needed in human relations and greater understanding of racial, ethnic, and religious sensitivities—a celebration of the racial, ethnic, and religious mix that is our city."
By Carol Levy, Executive Director, American Jewish Congress, Pacific Southwest Region. Proponent of community-building.
I want to add my voice to a series of essays on the next mayoral platform. The creative thinking that has been previously published raised several points I want to underscore. The mayor has a bully pulpit—use it. The mayor needs a clearly stated, understandable agenda for the city—create one. The mayor needs to work in collaborative efforts to govern—begin with the San Fernando Valley.
Any mayor—but especially here in the basin sprawl—needs to see and be seen, listen, meet, talk personally with constituents outside City Hall and in the communities in which they live—all politics is local. Saul Olinsky preached that organizing change happens block by block—house by house. 
However, I also want to ponder other questions—about the scaffolding supporting these platform planks. What values—even ideals—go into creativity, and sustaining a city? What visionary principles should guide us in our planning and investment in Los Angeles? What follows is a short list. 
Every great city has a green space—to look at and to use. There are already hundreds of parks in Los Angeles, but some officials see them as a drain on other resources. The call at the turn of the century was for Bread and Roses. How can that be achieved? 
A great city has culture—not just orchestras, museums, choirs, dance companies—but creative ways of bringing people to them, of lessening the financial and cultural distance between the people and great art. But a great city also needs public works of art, murals, signature sculptures. The businesses and citizens who support these efforts have to be recognized as civic heroes. A great city needs educated inhabitants—schools, improved schools. Those who teach need to be revered. 
A great city thrives on diversity. Los Angeles is among the most diverse metropolitan regions in the world. More efforts are needed in human relations and greater understanding of racial, ethnic, and religious sensitivities—a celebration of the racial, ethnic, and religious mix that is our city. This takes commitment and time. Let's begin anew—now. These efforts can help create an environment in which everyone feels safe and secure—and respected. 
A great city fosters community—neighborhoods, neighborliness, pride and hope for the future. Studies show that philanthropic giving is on the rise. More young people are volunteering for projects in which they believe. Belonging somewhere is a human need; service to something beyond ourselves is a civic goal. Recognition of common citizens doing 'good' is essential. 
Are these pie in the sky niceties? Try to move forward without them.
By Arnold Steinberg, Campaign Pollster. Proponent of privatization. 
Let's assume it's 2001 and both the Federal and State government have moved toward sharply limiting their functions and returning much of the tax base to local government, which would be liberated from many judicial and legislative mandates.
The City would sell as much of its property as possible, including its prime possessions, such as the airport, DWP, and the Port. It would privatize most remaining functions, meaning if a function cannot or should not be sold, then it would, if possible, be privately managed.
The City would emphasize high technology and commercial advertising/sponsorship to improve the delivery of public services, including parks and libraries. Corporate philanthropy would be actively encouraged to support arts, music, museums and other services that extend beyond fundamental government responsibilities. 
The City and County would merge as many remaining public functions as possible; disputes would increasingly be resolved by private courts. The civil service system would be replaced by a new system with normal employee protections, but allowing incompetents to be fired.
The Mayor and Council would declare the entire City an "enterprise zone'' and petition the federal and State governments to make Los Angeles a laboratory for renewal, to allow, for example, vouchers from any parent who wishes to withdraw their child from the Los Angeles public schools and let that parent enroll in any private or parochial school that meets legal requirements and basic standards.
If the State has not eliminated most of its licensing requirements, anyone operating within Los Angeles would be exempt and could be certified by private agencies whose seal of approval would mean something. This City would become a city of opportunity again. 
The number of City Council members should be reduced from fifteen to five members (ten fewer Mayors), who represent five geographic sections of the city and function as a board of directors, helping a strong Mayor deal policy and macro-problems. The Council (board) member position would be part-time, with part-time compensation, limited perks, no pension. 
The board would meet publicly, monthly for one full day Downtown, and three evenings a month in different sections of town. Executive sessions would be limited. 
Council members, who would observe strict conflict of interest rules (prohibiting contributions from anyone, any business, or any union doing business with the city), would have ample time for a real job, because the casework now done by Council members would be performed by a new Ombuds Office, run by a Chief Liaison office; this would run interference for citizens who could not be satisfied by the bureaucracy. The Council would no longer get involved in issues like apartheid in South Africa or American policy in the Mideast, nor would it be obsessed with race and ethnicity, gender and sexual orientation.