New Assembly Speaker Cruz Bustamante (D­Fresno) in December removed the four California Coastal Commissioners appointed in May by former Speaker Curt Pringle (R-Garden Grove) and appointed former Assemblyman Bob Campbell to the Commission, to the delight of environmentalists and dismay of developers.
Meanwhile, Governor Pete Wilson has vowed to return more of the review process to local jurisdictions. The Governor's "Coastal Initiative," scheduled to be released in mid-January, will likely call on local government to take control of their own coastal areas, and develop their own Local Coastal Plans.
The change is expected to be more expensive and time-consuming for developers than the current Coastal Commission review process. TPR is pleased to present a case for local control of coastal development by new Los Angeles County Supervisor, Don Knabe.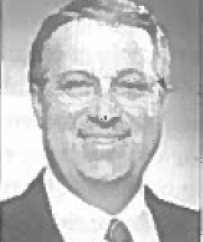 "The main benefit of local control is the much needed clarification it can bring to a process that is now duplicative and Byzantine."
Amid the excitement of the New Year and the anticipation of a new state budget while bracing for its effects on Los Angeles County, we have begun to get some good news. 
Among the positives for Los Angeles County that appear to be emerging from this year's State Budget are skeletal outlines of a plan to return the reviewing and permitting processes on land-use issues in the coastal region to local control. As The Planning Report goes to print, Governor Pete Wilson has not released the details of the coastal protection proposal that he will submit as part of his budget and that he will present to the Legislature. What we do know is that he is intent on reworking the current system and that is good news for everyone. 
Local control over the review process for development in the coastal region will be a real benefit to the public by cutting needless bureaucracy and red-tape while at the same time enforcing the provisions of the Coastal Act to protect, preserve and make publicly accessible our coastline. The main benefit of local control is the much needed clarification it can bring to a process that is now duplicative and Byzantine. 
Those wishing to build, remodel or renovate homes or businesses along the coast find themselves trapped in a bureaucratic maze. In many instances, those seeking permits must first come before a local entity like the County to receive a conditional use permit and then before the Coastal Commission for an administrative permit. 
Making government accessible to the people is always a worthy goal, and local control could accomplish that by removing the possibility of a hearing on a project in Southern California being held by the Coastal Commission in Northern California. In this age of downsizing and belt-tightening it is important that we take a serious look at this proposal. 
If properly implemented, local control over the review process of development in the coastal region can bring cost savings to taxpayers, increased efficiency and lower frustration levels to those seeking permits and still protect one of our most precious resources—and that would be a true win for everyone.