As the City of Irvine celebrates its 25th year as an incorporated city, no one has more invested in its success than The Irvine Company, which is developing the nation's largest planned urban environment on almost 54,000 acres of land it owns in Orange County. Having successfully weathered both the real estate crash and the Orange County bankruptcy, The Irvine Company is positioned to take advantage of Orange County's once-again rapidly growing economy.
The Planning Report is pleased to present an interview with Gary Hunt, Executive Vice President of Corporate Affairs and Administration for The Irvine Company.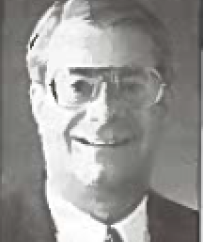 Gary Hunt: "(The lack of investment by government in infrastructure) is increasingly becoming a problem, interestingly, not so much for developers, but for homeowners and companies that will locate in Orange County in the future."
There is a common perception that the Orange County bankruptcy crippled a number of industries in and around Irvine. What do you see as the major repercussions of the bankruptcy on the real estate market and land use in Orange County? 
First of all, you have to put the bankruptcy into its proper context: One branch of the government—the County—went bankrupt. The 31 cities, the more than 100 special districts, and the school districts, for the most part, kept their heads above water. These other entities suffered no long-term financial reversals; only a few suffered short-term problems. This is a result, to a very large extent, of all parties' working very quickly to get their operating capital out from the County and go on about their business.
What impact has the bankruptcy had on infrastructure development in Orange County?
Actually, none of the infrastructure planned prior to the bankruptcy has been negatively impacted or even delayed as a result of the crisis. The San Joaquin Hills Toll Road was under construction during the bankruptcy, and it saw its first drivers on November 21. The Eastern Transportation Corridor went to the market right in the middle of the bankruptcy, and has sold almost $1 billion in bonds. Infrastructure development has been largely unaffected. 
Orange County's bankruptcy was forced by voters' unwillingness to assess themselves to cover the debts rather than a lack of potential tax base to do so. What lessons should we learn from this? 
The primary lesson, from a financial institution's point of view, related directly to the municipal bond market. There is now a clearer recognition that the full faith and credit of local government falls to the will of the voters when government cannot meet its debt obligations. 
Even prior to the bankruptcy, the bond market did not fully appreciate the impact of Proposition 13's requirement of voter approval for tax increases. Now, with the recent passage of Proposition 218, that is even more the case. The "I don't want to pay versus I can't pay" issue is something that the municipal bond market is going to have to take much more strongly into account when issuing a public debt. 
How is the real estate market in the Orange County and Irvine, following the bankruptcy?
Overall, Orange County's economy and real estate market are very strong. Internal and external indicators point to solid economic growth for the balance of this century. Unemployment is at its lowest point in six years, and we expect to see the creation of more than 25,000 jobs this year. 
Last year, polls showed that the bankruptcy was the top resident concern. This year it has faded significantly into the background. The Orange County Annual Survey found that 82% of residents now feel very positive about the quality of life here. 
How bullish are you on the real estate market in light of current conditions? What is on The Irvine Company's agenda for the next few years? 
We are looking at a very positive housing market. 1996 sales are up 20% from 1995 levels in the Irvine Ranch. We have sold more than 250 lots in Newport Coast. Our developments in Irvine, Tustin and Newport Beach are going according to plan, and we are very optimistic about the future of residential development. 
As for retail, before the end of next year, we plan on doubling the size of the tremendously successful Irvine Spectrum Entertainment Center. We eventually want to expand it to a scale comparable to Fashion Island or South Coast Plaza. Additionally, a 400,000 square feet expansion of the Tustin Marketplace is almost complete. Another major retail development is nearing completion at Spectrum Pavilion. 
We were very glad to see Bloomingdale's recent opening at Fashion Island. Sales for the first several days exceeded even Bloomingdale's projections. 
And on the Industrial/Commercial side? 
Whether companies are growing or downsizing, and where they choose to locate are great economic indicators. We are seeing spec building here for the first time in quite a while, bolstered by an increasingly strong leasing market. 
The commercial presence at Irvine Spectrum has grown from 250 cornpanies and 2,500 employees in 1984 to 2,200 business and 33,000 employees today. Core tenants include bio-tech, computers, electronic components, communications engineering and software information services companies. All are growth industries we foresee becoming even more prominent into the next century.
We are building aggressively at University Research Park, adjacent to UC Irvine. The 1.4 million square feet business complex will be home to high-tech, bio-tech, and computer companies, and two buildings are now in the first phase of construction. We are looking forward to more low-rise office and some additional research and development-oriented facilities. 
Office vacancy rates are 12% Countywide, 10% in the Airport/South Coast Metro Area and 6% in the Irvine Company's portfolio. Our office rental rates have grown 12-15% over last year's. The rates at our Newport Center development have jumped 22%.
Our confidence in the market and the future is so strong that we have commissioned design for a six-story office building at University Research Park—one of the first office buildings built in Orange County since the early 90s. Housing sales are up 20%, other indicators point to a continued growth. The outlook is very positive.
How did the Irvine Company respond to the California real estate market's down-cycle since 1991? How did the Company invest it's assets to prepare itself for the anticipated upswing in demand? 
We repositioned our assets to maximize the strengths of the company. We put our apartment portfolio into a REIT. That REIT is continuing to build apartments, the market for which is very strong. 
Furthermore, we looked at repositioning our other operating properties—office, industrial, etc.—with the possibility of doing an additional REIT with them, but decided to hold off. New development opportunities were always on the burner, as well; we know that all cycles eventually tum around. 
What is the future of the El Toro Marine Base in light of the selection of a new County Supervisor who opposes plans to build an airport on the site? 
On two separate occasions, a slim majority of voters have expressed a preference that El Toro be an airport, and the Board of Supervisors have voted 4 to 1 to accept an EIR for a major airport there. 
However, there is tremendous community opposition in South County. It really is not clear if an airport will be built there, let alone what kind of airport it might be. 
What is at stake in that decision? 
Some say if we don't develop an international airport that can handle nights from the Far East, our economic development will suffer in the next Century. Others say that, especially with an expanding LAX up the road in L.A., a high-capacity airport at El Toro is not worth its negative impact on Orange County's highly coveted quality of life. That is the core of the debate. 
The question remains to be answered, whether we can balance the South County community's desire to maintain a high quality of life with the need of the whole County to ensure its future economic viability.
That poses a tough balancing act.
This is an era of shrinking government. Given your familiarity with government affairs at The Irvine Company, what challenges does a smaller government that is less able to invest in infrastructure present? 
Government is certainly smaller in that it has fewer and fewer resources to devote to infrastructure development. But it is no smaller in its desire to regulate. 
This is increasingly becoming a problem, interestingly, not so much for developers, but for homeowners and companies that will locate in Orange County in the future. The costs of infrastructure development—costs that used to be borne by the government and taxpayers at-large—are foiling on the shoulders of future residents and companies because it is much easier to tax someone who is not there.
The problem, though, is not unique. It began with the passage of Proposition 13, which saw the burden of infrastructure development, providing revenues for special services, and even regular services shift increasingly to the new guy on the block. The passage of 218 will likely intensify this pattern. It is an issue that the State and local government and we as an industry are going to have to address.
Lastly, Please provide your insight on the fight over the proposed expansion of James Musick Branch Jail in Santa Ana last month? 
The County Board of Supervisors approved the EIR to expand Musick. However, since voters defeated Proposition 205, there is no money to build or expand jails. 
A couple of cities have filed lawsuits with the County, forcing the County into a negotiating mode similar to how it dealt with conflict over the Theo Lacy Branch Jail in Orange. Whether or not the parties agree to a scaled down facility remains to be determined in the negotiating process, under the umbrella of litigation. But even once that is resolved, the County will still have to find money to construct of the facility.