Gordon Linton is Administrator of the Federal Transit Administration, which provides $4.6 billion annually to states and local agencies for public transportation. Linton was recently the featured speaker at a Transportation and Livable Communities Conferenced, sponsored by the U.S. Department of Transportation and the Southern California Association of Governments. TPR is pleased to present a brief interview with Administrator Linton on a few local issues.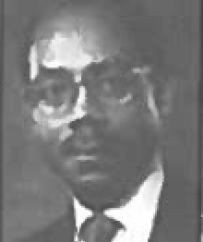 Gordon Linton: "Since ISTEA was passed in 1991, the level of flexible ISTEA funding transferred to the Federal transit programs has grown from about $200 million in 1992 to over $600 million in 1995."
What are the three most important tools available from the Federal Transit Administration/DOT for Southern California to use in its effort to develop livable communities? 
The Federal Transit Administration (FTA) uses policy initiatives, technical assistance, and funding to support local efforts to develop livable communities. The Livable Communities Initiative is a policy initiative which advocates a more comprehensive, and participatory planning process that produces transit-oriented development and transit facilities which contain on-site community services. 
In addition, FTA annually issues National Planning Emphasis Area to States and Metropolitan Planning Organizations as guidance for state­wide and metropolitan planning. Since 1993 these National Planning Emphasis Areas have included "Livable Communities" as a topic for consideration. To further encourage this type of planning and development, technical assistance is offered in the form of town meetings, professional meetings, training, and on-site assistance. Funds can be used in support of transit-oriented development if the developments are physically or functionally related to transit and increase transit's effectiveness. In addition, funding decisions are made consistent with this policy orientation. 
For example, transit supportive land use policy is a criterion in the FTA assessments of transit new start projects, which are reported to Congress in an annual report. Periodically, FTA uses discretionary funding for projects which demonstrate how transit can help make communities more livable. Thus fur, $35 million have been made available for such projects. 
Given the increasing trend toward the devolution of funding from federal to state to local government, what do you foresee for Los Angeles' future in federal transit spending and ISTEA funds.
The Congressional appropriations for fiscal year 1997 is a clear indicator of Congress' long-term commitment to the Federal transit programs. Funding for the program increased by $330 million—an 8% expansion over fiscal year 1996 levels.
This expansion occurred when many other Federal programs are experiencing declines. Much of the increase went toward Congressional support for new fixed guideway transit investments, many of which were in the early stages of development. Since ISTEA was passed in 1991, the level of flexible STEA funding transferred to the Federal transit programs has grown from about $200 million in 1992 to over $600 million in 1995. Indications are that nearly $800 million of transfers occurred in 1996.
Preliminary discussions on reauthorization of the surface transportation programs, including transit, suggest a broad base of support for the basic goals of intermodalism, enhanced planning, empowerment for localities and states, performance management, and partnerships at all levels of government and the private sector. 
Recently, the issue of transfers from LAX/Department of Airports threatened the future of funding for transit projects such as the Alameda Corridor and MTA. How closely are these issues linked, should they be?
These are separate issues which should not be linked. Projects funded with Federal transit assistance are a product of the planning and development process required as a condition of such funding. However, new starts projects like the Alameda Corridor would normally pursue discretionary funding under the new starts category. The Congressional appropriation committee typically earmarks this funding program.