With the City of Los Angeles' Housing Department (LAHD) facing a 25% cut in Community Development Block Grant (CDBG) funds in the Mayor's proposed budget, as well as increasing demand by residents for affordable, quality housing, LAHD's mission seems overwhelming.
TPR is pleased to present an in-depth interview with Ann Sewill, LAHD's new Assistant General Manager, and formerly Executive Director of the respected affordable housing developer, the Community Design Center. Additionally, as TPR was being edited, Gary Squier, LAHD General Manager, announced that he has accepted a six-month assignment with the Department of Housing and Urban Development in Washington D.C. In his absence Sewill will be the Acting General Manager.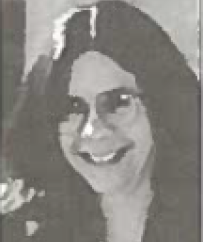 Ann Sewill: "The marketplace isn't set up to deal with the issue of the affordability gap we see between what people can afford to pay and what is available in the market."
Before joining the Housing Department as Assistant General Manager nearly six months ago, you were director of the LA Community Design Center. Now that you are a respectable bureaucrat, how has your perspective about housing production changed, if it has?
There are two new things I have learned in the last six months. One is that the Housing Department does a huge amount of work on things that I look for granted when I was at the Community Design Center. I'm sure that all the borrowers take this for granted as well. Not only does the Department review each project, underwrite it and make sure that it makes sense, but they have to translate the project into the bureaucratic language necessary to get it through the system and retranslate it when it comes back out.
There is a huge amount of work in dealing with the City Administrative Office. Every single project that is over a certain size (which accounts for almost all of them) goes to the City Council for review. This represents many hours of staff work in getting each project through the CAO's office, the Mayor's office, the Housing Committee, and then on to the City Council. There is a great deal of analysis and footwork necessary to make each project happen.
The second thing I have learned involves deciding which projects to fund. When you are out in the development world you think that the kind of projects that you are doing are the most important kinds of projects and benefit the public the most. But there is a full range of projects that come to the attention of the Department that we just don't have enough money to fund.
All of these projects are important—from the "mom and pop" rehabilitation in target neighborhoods that might only be $10,000 or $15,000 per unit, to some of the earthquake rehabilitation projects that are still not funded, to the projects that provide housing for people with AIDS. The array of projects is so huge that there isn't enough money to adequately address any particular area. It would be nice if, in at least a few areas, we felt rich enough to say "yes" to a majority of the projects. But the reality is that we are saying "no" more often than "yes" to almost every kind of project that comes in.
I have found myself making decisions that six months ago I never would have thought I could make such as a decision to support projects with shallower subsidies and less thorough rehabilitation rather than deeper subsidy. This is a very big city with a lot of housing needs and a very limited amount of money.
When you weigh the fact that there are 15 council districts and you've got to spread housing around, you begin to understand how these decisions get pushed to the get the number of units up as opposed to getting the subsidy deeply targeted to a particular project.
The Mayor has just recently issued his City fiscal budget proposals for '96/97 , and I'm sure for the last month battles among and between departments and agencies have taken place over priorities and needs. What will ultimately come out of LA City's budgetary process re LAUD and will the results materially affect your priorities at the Housing Department?
The budget that the Mayor just released cuts our four major bread and butter programs; housing production—multi-family new construction and multi-family acquisition/rehabilitation—and the neighborhood preservation program, both single family and multi-family. Those four programs are effectively cut by a third. 
The budget does this through an 18% cut from the 1995-96 level (a $7 million cut), combined with a change in the CDBG fiscal year, moving our fiscal year date from July 1 to April I. Effectively this would cut off the last quarter of this coming year, and a new CDBG fiscal year would start. That one-time savings is proposed to be captured by the City and used for one-time projects—all sorts of much-needed bricks-and-mortar-type projects, none of which happen to be housing.
If we were a social service program that was run entirely on staff then it wouldn't make a difference. To run a nine month program in nine months you only need nine months' worth of money. In the Housing Department, however, we can commit all twelve months' worth of money in the first month and in fact, we frequently do. We then spend the rest of the year working on those projects.
Essentially, we are facing a 1/4 cut plus the $7 million cut that the Mayor's office proposed. This is a big hit to absorb. 
We're looking at a year of changing priorities. If you look at a map of the projects that we've accomplished over the six years that the Department has been in existence, it looks kind of like measles. Our projects are all over the city—400 miles wide and one inch deep. We're trying to target next year's activities to the neighborhood recovery areas that we started in the past two years. We will probably also add a few other areas too. The result will be that we will no longer focus on certain types of projects city-wide anymore. We'll only do them in areas and try to get more bang for our buck.
We're also working with banks, the FDIC, who hold large portfolios of real estate from foreclosures. We're starting to work with owners who have portfolios that are not yet in foreclosure, but are "upside down". For example, in Baldwin Village, a neighborhood not too far from here, you can buy an apartment building for $20,000 per unit; yet many units carry at least $41,000 in debt. These are conventional lenders that have been active in multi-family lending. They are trying to add more debt and coming to us for rehabilitation loans. So instead of making random rehabilitation loans, we are going to be going to each of those lenders and property owners and saying: "Collectively you could make a big difference in this neighborhood. We're trying new alternatives like that instead of just the old standard: "Hi! Here's some free money. Pay it back when you can. And by the way, your property is now deed restricted for 55 years as affordable housing."
Elaborate on how the city's budget realities impact what you thought your priorities would be and what you hoped to accomplish by joining the senior staff of LAHD? 
When I came here I saw my role as adding a certain level of expertise in program development and program operations. The arrangement that Gary and I agreed on was that I could be the in-house person and he would be the external person. I planned to spend more time getting some of the programs that had always been chasing external deadlines in order.
Many of our programs are evolving erratically. For example, we have multi-family deferred loan programs that make "soft loans" to multi-family projects that are also going to use lax credits. We usually have to throw together a NOFA in five minutes.
We have been chasing external deadlines, whether it's tax credits, or something else, and so a lot of our programs have really been catching up to themselves. You can see it to some extent in the uneven level of subsidies that have gone to different projects and the uneven customer satisfaction that all of us who have worked with the different programs have felt.
Some folks came in and they work with someone and they report a glowing experience: "This was great. I got my $50,000 a unit and three months later I was out the door."
The more common response is: "I came in. By the time I got done with architectural review, with the cost review, with underwriting review, with being "helped" to determine what my project goals were, and I still didn't have a check and the City attorney is still working on my documents. So help me: who do I throw out the window?"
I see my role as increasing customer satisfaction and staff morale by backing up the technical people and helping to change our approach. I still see that as a real need, especially now that money is not so plentiful.
The budget realities will change, the way we make commitments to projects—we'll be more focused and less flexible in our spending. If we have approved funding for your project, that doesn't mean there is going to be more money for cost increase six months from now under these budget conditions. That's kind of scary. It's especially scary because nobody believes us until we actually say "no" and projects face foreclosure.
One thing I've been wanting to do with the Department is create a user group where developers who have projects with LAHD will get together on a quarterly basis, usually around some topic in a give-and-take session, where people can have a more honest dialogue back and forth. 
I think one of the things that staff never realizes, unless they have been on the outside, is that there is a power imbalance between people asking for money and the people giving money. The imbalance is such that you can't really expect to hear the truth from people outside unless they feel protected from the consequences of the truth. 
I'd like to creating a forum where developers feel that they can raise issues as a group where, for example, nobody comes crashing down on a developer because he or she said that the way the department's cost estimating is being done makes no sense. 
The 1996, first-round TCAC awards have become public. Is the Housing Department's pleased with the selections and are you satisfied with the TCAC process under Don Maddy?
I was on a panel at the Housing California conference in Sacramento last week with some of the people from Northern California who historically do analysis of this TCAC results and process. We concluded that you can't find a pattern to the awards. In every other tax credit allocation round, we've always been able to see the intended and unintended consequences of the allocation system.
This particular system has achieved its intention of not being able to be tampered with by being so random that nobody can see a pattern. The only patterns are geographic, and those were startling to me. I expected half of the allocations to go to projects that had the lowest cost or the lowest requested credit per unit. This would imply that projects in the Central Valley, places with very low costs would really benefit.
Actually, there were either no or very few projects in Fresno County; Sacramento County had very few or no projects. This surprised me and I think probably surprised everyone. 
If you look at the list over the last several years, at least geographically, counties pretty much got what they put into the system on a per capita basis. This time there are a huge number of counties that will receive nothing. 
I think that one of my biggest concerns with the system right now is that it encourages people to badly underwrite their own deals. It encourages developers to try to be competitive on the affordability side to the point where rents may be cut so low that projects can't operate. 
If we used honest operating expenses and ran these projects out fifteen years, I'm not sure that they wouldn't be running in the red very early on—by year seven.
Following up on TCAC, the former head of TCAC, Ronnie Thielen, is quoted in an August, 1995 issue of The Planning Report as saying, "TCAC needs to sure that it continues to be predictable. Now that I'm on the other side, I know how important it is to go into a closing room and know that we have TCAC behind us." Would you say, after participating in TCAC's first round, that there is some predictability in the California tax credits process, or will this round now undermine efforts by non & and for- profit housing providers to predict the availability of tax credit dollars when structuring a deal?
I feel that the efforts are completely undermined. No one has any sense of predictability coming out of the TCAC process right now. Take, as an example, the issue of site control raised in recent lawsuits. TCAC staff took a completely unreasonable position: if you have a purchase and sale agreement to buy a piece of property and the closing date is scheduled after the TCAC application date and you show that you have the ability and the resources to buy that property but you have not yet bought it, TCAC will not accept the agreement as site control. They will require the developer to extend the purchase and sale agreement until December 31 of the year in which you apply.
What are the repercussions? When I was at the Community Design Center, we had a property that we were scheduled to buy in May. The application date was December and the seller, which happened to be the FDIC, didn't want to extend escrow out through December 31.
We had the money in our bank account to buy it if we had a tax credit allocation. But TCAC clearly indicated in several phone calls and in public meetings that this situation would not be acceptable. So we were forced, at great cost, to extend our agreement.
Several developers who either hadn't gotten that message or said they hadn't gotten that message went ahead and applied with shorter terms and were rejected. These developers sued. The Court agreed with the developers, that TCAC's requirement was not reasonable. As a result, the allocation process was held up, and developers such as the Design Center who had agreed to pay $25,000 per month for every month that the deal didn't close, suddenly found that they actually had to pay that money because they had complied with the rules and they couldn't close because allocations had not been made. 
The development community cannot trust that TCAC staff will act reasonably. It cannot trust that there is an ability by TCAC staff to discern when people are trying to cheat them, and when people are just trying to make sound business decisions. 
This is frustrating for us, as a City, when we are trying to make good decisions, and for the developers. 
In a May 1995 Interview with the TPR, your predecessor, Barbara Zeidman, now with Fanny Mae said, "While housing is expensive to build and maintain, it is even more expensive to do nothing. Between the loss of momentum and absolute funds, as well as the loss of Congressional support, housing is not the same priority as public safety and economic development." Has, in your opinion, the debate over providing affordable and quality housing slipped from the public and the Council's attention and from being a top City priority? 
It's true that you don't ever hear a debate about the importance of affordable housing now the way that you did in the years in which the Department was created. The Department is to some extent, the result of the public interest in the late '80s about what local government and state government could do fill in the gaps created by federal government. 
If you look at the mission statement of the Department, one of the interesting things is that it addresses the importance of housing, but makes it clear that housing is important to the City as long as we spend Federal funds to do it. As long as there is federal money coming that is either targeted to housing, or mostly available to housing, we will continue to receive those funds. Housing affordability has recently been dropped from most discussions in the City about what it takes to make a city livable. 
Gary Squier, in another interview with The Planning Report, said last year, "From my perspective, the ideal project is one that intervenes in the process of neighborhood deterioration and involves a rehabilitation of street vitalization as opposed to new construction." Coming out of this budgetary process in 1996-97, is that still the ideal LAHD project? 
I think that is still the ideal project, but I think we get hung up on the issue of new construction verses acquisition/rehabilitation! We've seen, for instance, some great projects in neighborhoods that we've been working in as a neighborhood recovery area. These projects involve rehabilitation and reconfiguration or some level of new construction to solve issues of overcrowding. 
The City has a huge mismatch in terms of the size of families and the size of units that are available. Hollywood, for example, has about 10% of the City's housing stock all in studios and one bedrooms. Yet Hollywood has a huge immigrant population that comes in families of four to six. Simply rehabilitating existing housing stock there doesn't address the issue of overcrowding, which takes a huge toll on the building as well as the quality of life for the family. 
Let's close with how would you justify to the tax-paying Los Angeles public, the value-added, the contribution, of the six years old Housing Department? And what do you say to the skeptics who say, "Can't the marketplace deal with this problem more efficiently and less expensively?" 
The marketplace isn't set up to deal with the issue of the affordability gap we see between what people can afford to pay and what is available in the market. The median rent for a two bedroom apartment, last I checked, was in excess of $800.
Most of the families in assisted units can afford rents in the range of $350 to $550. The market addresses that gap by permitting families to double up in housing. We see this in many neighborhoods in recovery areas. The market addresses this also by lowering standards for who gets into buildings. We get apartment owners who are not screening out illegal activities the way that they would if they had rents that could be more affordable to hardworking honest families. 
In fact, just recently, the Dept. of Building and Safety addressed the Affordable Housing Commission about the relationship between Building Safety, neighborhood recovery efforts, and our earthquake efforts. 
We looked at the information that they were given about the number of permits issued last year; we then pulled the information we had about the number of starts that were initiated by this department. Affordable housing starts represented 40% of the multi-family starts last year in the City.
We are a large part of the market activity right now in the City because there is a gap between what is a feasible rent and what it costs to develop a new apartment unit in this City. People can't afford to pay the rents that would carry that unit.