As Chair of the Community Economic Development Committee of the Los Angeles City Council, 1st District Councilman Mike Hernandez offers his thoughts and solutions on a variety of issues ranging from developing a new football stadium in L.A. to the creation of a new City Economic Development Department.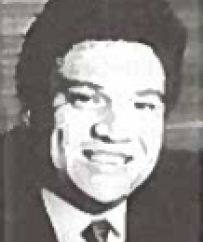 "That newly-created (economic development) department will bring all of the approaches not only to the Mayor office but also to the city."
As the first district council representative and chair of the LA City Council's Economic Development Committee, bring us up to date on some of the issues pending before your committee, as well as the issues that will emerge: for example, the O'Malley/Catellus feasibility study for a new stadium in Elysian Park. 
The council has commissioned a study to figure out which site has the best infrastructure to develop a stadium. They are including the Coliseum, Dodger Stadium, and some other sites. 
The council is doing the study to see how they can mitigate problems.
One of the issues involves public sector expenditures. Among other things, the public sector has to develop the infrastructure. I perceive from my colleagues that there is going to be very little public sector expenditure for this project, as opposed to a project like the Coliseum. 
Nearly $150 million was spent on the Coliseum to renovate and make it the most earthquakeproof stadium in California. The public sector has also made substantial investments, totaling $350 million in Exposition Park, and the Caltrans expansion of the Harbor freeway to six lanes plus the addition of three new ramps, for another $550 million. 
The Dodger Stadium site has problems—there are only four vehicular entrances. There is little room for expansion unless we get very creative. That is going to create major costs for the public sector and that is why I think it is not going to be viable. 
In the last few years your district has had more housing built and allocated than any other council district. What is the future of affordable housing as Congress and the State legislature, HUD and LAHD grapple with constrained budgets and limited resources? 
Here at LAHD, we have to be smart on how we use our budget. I think that when we talk about my district getting the most housing funds, the reality is that we have been spending it in a very smart way. We are not just building housing. We're building some mixed-use developments through concessions from the city's bureaucracy. 
We just opened up Via Mariposa and La Posada. La Posada is a teenage pregnancy housing facility. There are sixty housing units combined with a social service component. The purpose of the social service component is to get the teenagers ready for employment and make sure they understand the responsibilities of being a parent. Via Mariposa is affordable family housing of three and four bedroom units. The facility includes a boys and girls club, a learning center, and a child care center. 
We are trying to kill many birds with one stone and that's what makes these projects cost effective in the long run. I have another area in my district that needs similar services. When we accommodate these needs, as an agency, we are getting smarter. Another example of intelligent spending is exempting the projects from thirty percent of the city's parking requirements. 
In those income brackets you cannot afford an automobile so most of the people who live there do not have a car. By using that space as a density bonus, we can improve the efficacy of our project. I think that everybody is very impressed with the demonstration projects. The projects operate in the black and I think that's the key to housing. 
In other parts of my district, we are not building housing because we need to develop the infrastructure to accommodate more housing. I have few development choices in the Westlake/Pico-Union area where housing needs are the greatest. 
Share with our readers your vision for MacArthur Park and the inter­relationship between the city's agenda and MTA's agenda.
People are looking at MacArthur Park in terms of its proximity to the Civic Center, the convention center, and to other points of interest. MacArthur Park has an ideal location and one of the few lakes in the city. I want to envision it as a point of destination and not a departure point. 
In order to change this focus, we have to create a safe environment. We have assigned several more police to the area. The Park Plaza Hotel also enriches the MacArthur Park area. We are going to develop an open market at Langers, another popular spot. The parking structure serving the market will be on MTA land. 
We expect that there will also be a lot of retail space and some social service components, like a police sub­station and a library. We also have several street vendors, and we're training them to be traditional vendors. The image of street vending is what people object to—vendors have the right, and the will, to earn an honest dollar.
Langers doesn't want anybody selling food directly in front of their store, but they sure would like to have somebody selling flowers. So we'll teach the vendors to sell flowers. 
We know that IBW wants to relocate its headquarters back to the Trade Center. We are very excited about that. Until now, the city had not looked at the Trade Center as a point of interest; they pretty much ignored it. 
We actually had the subway and a station there, and we owned the land. MTA didn't have any development plans—they didn't prepare for development and that is a tragedy. We now have to spend extra money on making development happen and we're looking at innovative ways of doing it. 
Right now, I am working to put together a bond that will be paid by parking meter monies and parking tax revenue to guarantee the flow of income. Those bonds can help subsidize the development of a parking structure that we need. 
What is the current status of the year-old proposals from the Council and Mayor to reorganize the CRA, LAHD and CDD; and, what is the status of the HUD funded LA Community Development Bank. 
In terms of the reorganization, we're reviving it altogether. Initially, we worked very closely with former Riordan Chief of Staff, Bill Ochie, to reach certain agreements and create an economic development department. That department will oversee the whole economic development of the city, which currently is part of the CRA's function. 
A lot of work went into this plan. Once Ochie left, the plan died in the Mayor's office. Now, my colleagues want some kind of a common strategy and I think that the time is right to bring it back. We are getting ready to do that, but we need to develop a department that deals with economic development. That newly-created department will bring all of the approaches not only to the Mayor's office but also to the city.
In the past, we've taken CRA areas and invested block grant monies. Now, we are trying to take a CRA area and make sure they use the proper function of redevelopment to utilize tax funds. We will then use block grant funds for the communities that don't qualify as redevelopment areas. 
I'm talking about communities like Westlake, Echo Park, Lincoln Heights, and Highland Park. Those communities need some reviving or they will die. After creating an economic development department, we are going to begin work on a human services department. 
Soon we will have the Commission on Children, Youth, and Families. It will start with a staff of 25 people. We already have a Human Relations Commission, and a Department of Aging. By bringing all of those functions together, under one department, we will be in a belier position to deal with human needs. Currently, community economic development deals with human services. I think we're restructuring the way the city is going to function. Hopefully, our restructuring will be in conjunction with the Mayor's plans. 
Again, what are your expectations for the L.A. Community Development Bank? 
The Community Development Bank (LACDB) will serve a tremendous function—it's going to leverage $125 million to approximately $1 billion with private bank investment. The CDB is not being created to replace banks; it's here to make investing in undercapitalized neighborhoods successful.
The CDB will be making small business loans from $5,000 to $25,000. The other reality about the bank is that it will be setting aside money for business development training. 
The New Economy study told us that many new and established businesses were Latino, and those are where we want to focus investment. However these businesses had no public sector assistance and they had no private financial assistance; they are using support from families and friends. So when these businesses reach 25 employees, they die. 
We have to help those businesses grow; it's going to take teaching. We are spending a lot of money to prepare those business owners for it. If you go to a seminar in Lincoln Heights, or one of the local chambers ask them how many people have a banker. Very few hands go up. 
I think that banking institutions need to understand that they need to compete for those businesses. We need a Community Reinvestment Act that requires banks to spend more time on business loans. I think that the L.A. Community Development Bank is going to serve the purpose of linking them. The CDB is going to make sure businesses are successful with cash 
flow; if we have to pay off the interest so that they are just paying the principal, we'll do it if that makes the business successful. 
Since its incorporation, the Community Development Bank has been pretty low-key, avoiding overtures for interviews and discussions about its agenda. Can you give a little insight, after three months, where they are in being able to make their first loan/investment? 
Let's understand that we are forming the largest capitalized bank in the nation's history, and we are doing it very quickly. I think that we were a little optimistic with our time frame. We have a very responsible board that now is going through the project of bringing together staff to operate the bank. 
We are not a traditional bank; we're going to be doing things in a non-traditional way, and it takes a lot of learning. 
I think that the board is very representative of the city, and I think it has some expertise. I think there is a will by the banking institutions of Los Angeles to work with that board. Everybody has a clearer understanding that the role of the bank is to make everybody successful. 
We still don't know what kinds of requests we are going to have to fulfill, but businesses are coming to me right now, more than ever before, saying that they want to open up in an empowerment zone. 
Given that the bank is funded with $450 million, when will the L.A. CDB disclose what policies and market niche its board deliberations have agreed upon? 
We are going to have a report for the Community Economic Development committee on April 1, according to current plans. The bank will be reporting to the City Council every six months. Once a year the Council will reveal the Bank's priorities in terms of their loan processes; I think that's when the public will find out. 
Please comment on the recent decision of the State Appellate Court rejecting the pleas of the city to lift the cap on the downtown CRA projects. Given the Court's decision, what will be the City's response; what are the opportunities that grow out of the Court's opinion? 
I think the realities arc that the city's general fund is going to be facing some liability because of the cap. We might have to start paying some of the bond debt out of the general fund; I don't think that the city can afford that. 
I think the city now has to look at some of the assets the CRA has accumulated. For example, is it possible for the convention center to be sold or leased out to a venture capitalist or someone who might be a better operator than the city? 
That would save the city a tremendous amount of money in terms of the general fund investment and we could start paying off part of the debt. Those are concepts that have to be looked at. While we talk about leasing the airport or privatizing the harbor, we are not talking about assets like the convention center. 
Part of my problem, for example, with building a new football stadium at Dodger Stadium, is that the facility would also be doing things like conventions. As long as we compete with the existing resources that the city has developed, we are going to have a problem—the general fund is going to have the problem. I think we have to start developing a united fund. 
The convention center is not functioning at a proper level; it's going to become a liability to the city. 
Moving on to land use, what is the status of Progress L.A.'s development reform proposals? 
Many of the proposals/impacts have not been inclusive of the neighborhoods. We have to include neighborhoods more. I question waving fees for the planning and development cost of housing until someone gets their conditional occupancy permit. If a developer fails in the process or is not approved, there is nothing to guarantee that the developer is going to pay. 
We've got a lot of work. Why not waive sewer hook-up fees—those tend to be higher than planning fees? We have to look at it from the perspective of neighborhoods. Hook-up fees are paid when you are actually building a project, as opposed to planning fees, which require a lot of work. 
Lastly, could you give us your reaction and thoughts on the controversy this winter between Mayor Riordan, Mark Ridley-Thomas and First Interstate Bank regarding the 81st and Vermont project? What are the lessons learned? What is the larger meaning of that political contest? 
They both were right; and, they both were wrong. The reality is that Mark had a good project, but the housing project was too expensive. The Mayor's actions allowed Mark and the Council to reduce the cost of the housing and reduce the development's density. 
I think that we can't ignore the reality that the partnership formed between First Interstate Bank, community, developer, and the city was extremely important. So the message the Mayor was giving was wrong and the way it was managed was wrong. The reality was the Council and the Mayor were not working well with each other . 
I think in the end everyone benefited from the result, and that's the beauty of the process. I talked a lot about the negatives—when you get fifteen transmitters and no receivers in terms of my colleagues and myself—but there are benefits when you can create an atmosphere for people to negotiate.