The list of Los Angeles Community Redevelopment Agency's (CRA) redevelopment projects continues to grow while the Agency is faced with severe budget constraints, a possibly significant reorganization, and most recently, the loss of well-respected insider Dan Garcia as CRA's Chairman. As the redevelopment agency's saga continues to unfold, The Planning Report presents an interview with the CRA's new administrator, John Molloy. Molloy comes to the CRA with 20 years' experience in Sacramento's redevelopment agency and a reputation for competence and vision.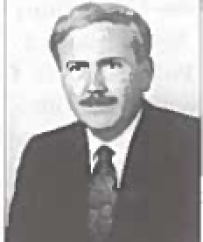 "I will be the one who lobbies for… consolidation of our community… and economic development programs."
Mr. Molloy, we asked Dan Garcia what qualifications he was looking for in the selection process for CRA Administrator. He said he was looking for "God". You were subsequently chosen. Our readers arc very interested in your qualifications, and how you met such a high standard. 
To be honest, I don't think that I do. On that scale I am probably a monk. Certainly, I won't be able to live up to Dan's expectations. 
What, then, being a mere mortal, are your priorities and expectations for the Agency?
First of all, I think that the opportunity I had in Sacramento, for over twenty years, to work in redevelopment and community development provided me with a wide variety of perspectives, which I hope to be able to bring to bear on the situation in Los Angeles. 
It's no secret or surprise to anyone that the CRA is facing some incredible problems and challenges in going about the business of redevelopment. I think, and this is optimistic, that we can make a positive difference in the agency if we can focus correctly on some of the City's most troubled neighborhoods, including areas such as South Central Los Angeles. In the meantime, we're also trying to balance our resources with our commitment to downtown Los Angeles.
In the last three years the LA City Council, to balance the City's general fund budget, raided the CRA's funds when legally permissible. Given the latter, and given the Council's expansion of the jurisdiction of the Agency into new earthquake and economic recovery zones, what resources remain under your discretion and available for economic development? 
I think that equation will work out differently in different project areas. For example, in Hollywood, the Agency is actually doing pretty well in terms of generating financial resources. In downtown, we are going to have to work closely with agencies, such as the Central City Association, to determine what the future of downtown redevelopment will be. We will need to coordinate with the private sector. I have worked long and hard at similar efforts in Sacramento, and I sec similar issues in downtown Los Angeles. 
In terms of the civil disturbance and recovery areas, I think that the challenge is a financial challenge, even greater than that which we face in downtown, of trying to get new businesses to move into these areas. We face a serious funding challenge in terms of the federal, state and county funds that we rely on for redevelopment in these areas. 
As you were being interviewed for this job, there were a number of CRA, Housing und CDD reorganization proposals being brought to the City Council, debated, and then tabled. What is the status of reorganization, and what are your recommendations and expectations?
I'll answer that question in two parts. First, I'm going to attend to internal structure. The Agency's current structure emphasizes staff (administrative) over line (programmatic) functions. I intend to turn that around so that the Agency's emphasis is on program/project delivery. The community development, housing and economic development functions will be elevated and emphasized. 
Second, with respect to the larger organizational structure for community and economic development here in Los Angeles. I have made no secret about my sentiments. 
I come from a place where all the tools arc consolidated. Tax increments, the Community Development Block Grant program, enterprise zones, the Home and tax credit programs, and numerous others were brought together and could be easily mixed and matched to get a project done. I am used to operating with a paradigm which provides for a consolidated, comprehensive program, in which you can quickly bring the various resources together to deal with a problem on the street. 
Herc in Los Angeles, we spend a lot of time communicating and coordinating internally. And the time that we spend on internal coordination is time that we're not spending dealing with problems on the street. That bothers me. I think it's an issue that manifests itself of the streets in Los Angeles. 
From the beginning, I will be one who lobbies for better internal communications and consolidation of our community development and economic development programs. 
Who are the Agency's political patrons, and how likely are they to support such macro- and micro­level changes? 
I'm the new guy here, and all I can do is call it as I see it. That's what I was hired to do. I have to at least lay out the issues as I see them. Whether or not I'm successful or whether or not any of my efforts come to fruition is another matter. When Dan Garcia asked about this issue during the interview process, I said it then, and I've continued to say it since. 
The Council seems to be genuinely interested in effective program delivery. I think there is therefore a genuine interest in looking at anything that would do that. 
There is a controversy state-wide concerning redevelopment agencies and law. Share with our readers your views on the status of redevelopment agencies and what cities and states can expect in the next few years.
I was at a California State Senate hearing on this issue a few weeks ago. Redevelopment has been reformed and re-reformed, and re-re-reformed over the past 15-20 years. AB 1290 was just recently legislated, and just now being implemented. The legislature wants to look at whether or not those changes are effective. I think that we could talk forever about the technical nuances of various aspects of redevelopment, but we would be ignoring the fundamental question—what is the paradigm?
What is the program that will revitalize inner cities in the state of California, nation-wide'! I am interested in finding out what we should be doing. I think that we get a lot of information on what we should not be doing, but precious little thought on what it is that we should be doing. That is the guidance and enlightenment that I would like to seek from the Senate. All these efforts to reform redevelopment or change elements of redevelopment should be directed to providing a paradigm that works. What must we change about the way we revitalize inner-city neighborhoods in this country? That is what we really need to know.
Coordination and integration of other economic development efforts in the City—Rebuild Los Angeles (RLA), the Community Development Bank, the Housing Department, Alameda Corridor, etc.—are obviously essential. Moving into the City as the administrator of the CRA, how will you try to maximize the tools and leverage that you have at CRA? 
I was surprised by how little we talk to one another within the City. There isn't a regular forum in which to communicate with our counterparts. Communication tends to be somewhat project-oriented, as opposed to any sort of continuing dialogue or planning effort. This has been a source of difficulty. 
We're trying to remedy that. For example, Gary Squier, Parker Anderson, Con Howe and I have begun to have monthly lunches. But you pose a difficult proposition—one which The Planning Report could help solve—increasing debate and discussion about critical issues. 
Economic Development, as op­posed to housing and social services, appears to be the theme, as articulated by Dan Garcia, of LACRA's efforts of late. Is this also your theme? 
The story that I'm going to tell about the CRA and it's economic development goal is the story that I think Neil Pierce and Hugh Downs are talking about: the importance of the central city to economic development within the region. 
I think that the Agency's effort to make the central city viable is very important and will impact the entire region. We're either going to stand together or we're going to fall. I don't think that regional economic interests can disassociate themselves with what is going on in the central city. 
So to the extent that I can, 1 will try to focus CRA's economic development activities—and most of redevelopment is economic development—on issues within the City of Los Angeles, that can be of benefit to the entire City, as well as to the region. 
For example, as we try to create a nationally-recognized commercial strip along Hollywood Boulevard, we recognize that when successful, this use will be an economic asset to the region as well. 
Lastly, what positive visions can you share with our readers and the city's political leadership that touch on the positive use of the tools that the CRA can bring to bear in Los Angeles' neighborhoods and commercial districts?
We have to begin thinking about the possibilities. We have got to envision what LA could be like. In a positive sense, I think that Los Angeles, despite its economic limitations, must consider its assets. We must think about how to revitalize downtown; we must think about how to make Hollywood Blvd. an economic engine for the region. We must figure a way to revitalize communities like East Los Angeles and South Central Los Angeles by taking advantage of those areas' strengths.