"Bigger than Maguire Thomas, more powerful than the Planning Department, the Los Angeles Unified School District (LAUSD) is simply the biggest developer in the Los Angeles area and can ignore tire City's planning process at will."
That was how Dan Garcia described the LAUSD in an interview with the Planning Report in 1989. To reexamine the school district's role as it faces a new $l60 million development project, as well as possible breakup, The Planning Report presents an in-depth, two-person interview with Mark Slavkin, the board's president and senior member, and David Tokofsky, the freshman member of the school board.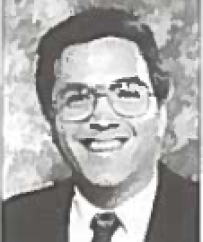 "I think that we have to support… the LEARN task force recommendations."
Mark, please bring our readers up to date with respect to LAUSD's facility needs. How does the district plan on meeting these needs?
Mark Slavkin (MS): In the late 1980s our enrollment predictions showed enrollment increasing through the roof. We were expecting 15,000-20,000 new students per year; these numbers were overwhelming, and suggested all sorts of radical solutions—considering double sessions in schools, building new schools, looking at alternative uses for buildings that could be converted into schools. 
Then in the early 1990s, a combination of the recession, riots and the earthquake, caused our enrollment projections to become completely flat. We went from a projected 20,000 per year growth to zero growth for a few years. This changed the focus away from facility needs.
In the current 1995-96 school year we increased enrollment by 10,000 students. The issues are  back. Growth areas are in downtown, the Belmont High School Complex and the Jefferson high  school complex near USC. Growth is now moving north and west to Hollywood and to the San Fernando Valley. The growth is going to be enormous. The needs of schools will become more urgent as more schools feel the overcrowding and more students are forced onto busses.  
Those issues which we discussed in the past are still alive today and have become more urgent. 
One of the conclusions of the LEARN Study of facility needs and options, released last June, was that it is simply "... unjustifiable for over 11,000 children to spend over 11,000 hours every school day on busses simply because it is easier to finance busses than classrooms. It is equally unacceptable to wait seven to nine years before LAUSD can build these classrooms." (TPR June, 1995: "LEARN Facilities Task Force") As a new school board member, what credence does the LEARN report have for you?
David Tokofsky (DT): A lot. Perhaps we'd gain community support for the LEARN recommendations if the choice posed to the public is "alternative structures" in two years, or a traditional school plant in seven to nine years. 
Interestingly, I think tremendous political power exists in Los Angles that can be unleashed to support the district's facilities needs if the language we used to justify funding our facilities suggested that we were in the business of reinforcing neighborhood schools. I think that we need to come out with that statement, that the neighborhoods are our strengths. We then need to work with the neighborhoods to develop schools. 
The focus of the LEARN facilities task force was to answer the question of whether commercial, retail or industrial buildings could be cost-effectively retrofitted to create neighborhood schools and what legal changes were necessary to make this happen. This report was released nearly a year ago. What has been the District's reaction, and what progress has there been in answering the questions posed? 
MS: I don't know that there has been much progress at all. That has caused some frustration for me. 
A lot of work has been done by the task force in formulating some ideas. The frustration is that it was put on the back burner in deference to the Temple Beaudry project, which is a large scale construction project. We' re moving ahead with a more traditional new school facility across the Harbor Freeway. 
Another component is that, to date, there has not been a constituency that is so anxious to get kids off the bus that they would be willing to forego a traditional school facility in exchange for an alternative structure that may be built more quickly, but would not have a playground or sports. 
I think there would be a response to such a constituency for these most overcrowded communities. However, I have not, in my tenure of six years on the board, heard a community say that they are willing to sacrifice a traditional facility in order to get something quick and dirty. 
DT: When I talked with some of the community members around the Temple-Beaudry neighborhood, they said passionately and repeatedly: "Get our kids off the busses." Whatever means we can use to get these kids off the bus faster is probably the best idea. But of course, we wouldn't want the policy option for taking kids off the busses to be on multi-track, year­round education in your own neighborhood. That would be a Hobson's choice that would not raise the level of learning nor reinforce community strengths.
This is when I stumbled on the LEARN task force recommendation about retrofitting part of 450 North Grand, which actually was at one time a school. If, as a community, an immediate school is our goal, perhaps we can do it more quickly and assuredly at sites like 450 North Grand rather than going through all of the unknowns/uncontrollables of using an open lot. 
I repeatedly hear the District office's $600 million mantra. This is the amount that the district needs just to fix up its existing buildings. This amount is so large that it paralyzes the innovation and development of new ideas. 
I think that we have to support vigorously implementing the LEARN task force recommendations. Otherwise the traditional building structure model and its infrastructure drives the facilities process. When I hear some of the innovations that are being discussed at Temple Beaudry, although the innovations may have merit, the ideas are simply putting a new face on a traditional school facility, not rethinking the fundamental design or process—business as usual with the veneer of change. 
Mark, a TPR interview with you in 1991 starts with a quote from Dan Garcia: "Bigger than Maguire Thomas, more powerful than the Planning Department, the Los Angeles Unified School District is simply the biggest developer in the Los Angeles area and can ignore the City's planning process at will." How relevant is that comment today, and what, if anything, has been done to rectify the issues Dan Garcia was addressing? 
MS: I don't think that LAUSD ignores the City at will. One issue that is immediate is the update of the City of Los Angeles' General Plan Framework, which contemplates intensifying development in certain areas; concentrating on transit-planning; and using mixed-use development. By design, the Framework will intensify the density of many neighborhoods that we serve. 
By creating additional housing units, the population will increase in areas where schools are already over­crowded and on year-round calendars. We have tried to be proactive with Con Howe, LA's Planning Director, and his staff, and the City Council. We have been somewhat successful. Con Howe has been responsive to our concerns. It is important for the schools to be an active player in the City's planning process. Otherwise that planning process may magnify the school's problems. We clearly need a coordinated approach to this issue. 
The ideal would be for the City to create incentives for developers to create classroom spaces in buildings. Primary centers for grades K-2 would work well in a mixed-use development, with a park down the street. This may not be just an interesting idea, but a necessity, if you look 10-15 years into the future. Both David and I agree that we need both the top-down capacity for policy changes, as well as the bottom-up demand.
Recently, the Courts rejected the District's contentions that the Warner Center development should be responsible for additional, up-front mitigation efforts to benefit the school district. What is the Board's reaction to the court's recent decision? 
MS: The school board recently voted to appeal that decision. 
The ruling was mixed; the issue is somewhat technical, in terms of what the CEQA requirements are for timing to do a mitigation analysis. The school district is arguing that mitigation should be completed up-front; the City is arguing that mitigation should be performed on an as-you-go basis as traffic increases. If we fail on appeal, we would at least like the Court of Appeals to clarify what the mitigation requirements are.
In my mind, the Warner Center plan represents a worst-case scenario. At the time the plan was adopted, several years ago, the school district was shut out of the process. In the end we were forced to go to court. Since then, Laura Chick has been the councilmember for that area, and we have maintained a good relationship. I am frustrated more with what happened before she and I represented that area. 
Our goal is not to block development of Warner Center; growth is clearly important in that area of the Valley. But there ought to be common sense mitigation measures. It is interesting to note that residential neighborhoods were ensured a mitigation fee and a multi-million dollar pot of money upfront to make sure the residents' interests were protected. 
However, the argument for the schools was that the schools did not deserve any mitigation up front; the schools would be dealt with later. This seems to me to be a double standard. 
DT: I came in late to the Warner Center initiative. I think that Mark is right on the development and planning questions. But, I think 1996 presents different questions than those posed a few years ago when the process began. 
There is also a trade-off between getting the mitigation we need through the court versus the continued perpetuation of the tension between the two government agencies. I felt more that LAUSD needs to move on. We need to insist that the school district's staff work actively and on a consistent basis with city staff. 
I felt that this lawsuit was really an air-conditioning issue more than an inter-governmental issue. I think the controversy goes back to the school board's promise to Valley residents to keep all the schools air conditioned. The estimate for air conditioning the schools near Warner Center is estimated at $3 million. Who should pay, is really at the heart or this dispute. It's LAUSD's responsibility; and intergovernmental relations should occur pro­actively other than in court. 
Let's talk about the building of the $180 million Temple Beaudry Complex. David, you came late to the battle, but you joined it ferociously. What are your thoughts on the complex being planned?
DT: I joined the school board in an era where the district's breakup is clearly the foremost issue in the public's mind. LAUSD lacks political and fiscal credibility. Suddenly, I saw the biggest project I had ever seen—a $120 million project on $60 million of land on top of another $50 million invested in the Ambassador site. I saw a quarter of a billion being invested in a central location in an era of a district breakup, or at best, a rapid decentralization. 
I wondered out loud what role the board, as opposed to the staff, should play in developing the project. I immediately began to sense that history and politics are integrally involved. I think as the matter was addressed in our hearings that we may have stumbled on a way of holding ourselves and the project accountable by using an outside audit team that can provide us on-going insight on the development process. 
Now the depth and scope of authority of that audit team will determine if we can enhance our fiscal and political credibility. 
Finally, one of the questions, besides enrollment numbers, which drives the school district's facility needs and options is: whether LAUSD is looking to emphasize neighborhood schools, or is staying with bussing, of dispersing students to other schools for desegregation responsibilities. What is the District's overall philosophy with respect to where school facilities for students in LAUSD should be provided? 
MS: I don't know that there is a clearly-defined philosophy. As I said earlier, I think that one needs to be developed. We were lulled by a few years of no-growth in which we moved away from our focus on this issue. 
As the growth begins to climb, we need to gear up again and find that intensity of focus that we had a few years ago. We need to begin to engage the board, the community, and city governments, in looking at demographics and figuring out an overall vision and strategy. 
My bias is to provide all families with the choice of a good school in their local neighborhood. We need to take advantage of the strength of our communities. Linking the residents to the schools builds community; having neighborhood kids go to school 20-30 miles away does not. 
I think that neighborhood schools are a good idea. But a lot of the decisions will be much more pragmatic—how and where we can get facilities to serve these kid. We very much need to have that discussion, and I hope The Planning Report will begin to motivate that discussion. 
DT: I think that a 30 year battle between the forces of equity and excellence are coming to a new understanding and equilibrium. If we can push the student achievement paradigm, all the parts of the school district—whether construction or transportation—they all must first serve student achievement. 
I think excellence is compatible with equity. We need to look at neighborhood schools first, always aware of our value choices. If we need to, then develop additional schools to supplement what the neighborhoods want and need. Busses would then serve to meet an educational need, not just an equity need. 
We need to make it clear to the public that the kids shouldn't be on busses solely for social engineering reasons. If we're going to use buses, we should use them for educational purposes to get the kids to specialized programs, such as the magnets. We should not have bussing to compensate for a deficiency in the organization, it's planning and developing.
All parents and communities want the best for their kids, and they should be empowered to determine how that gets done.