"It's the economy, stupid." Though this phrase, hanging in presidential candidate Bill Clinton's headquarters, was meant to remind Clinton's staff of this election year's central issue, it could just as well describe 1992's most important local planning and land-use topic.
With planning in the '90s increasingly shifting from managing growth to finding ways to promote economic activity, The Planning Report turned to economist Joel Kotkin of Pepperdine University and the Center for the New West, to dis­cuss planning strategies for wealth creation.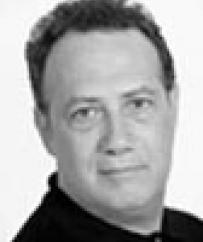 Rebuild L.A. is unfortunately becoming a counter-bureaucracy and, worse, an excuse not to undertake grass-roots efforts that might be more effective.
In this economic and real estate decline in Los Angeles County, what are cities and counties doing around the basin to stimulate the economy, and why are some doing it better than others?
Certain cities seem to understand that wealth creation — not just retail or office buildings for bureaucrats and lawyers — is the key to creating a viable economy which will then provide an office infrastructure or a market for restaurants.
You can go to certain areas — Burbank, Fountain Valley, or Santa Fe Springs — where there are clusters of related businesses exporting to the country and the world. In these successful areas, the government wants to have business there. If you go to Santa Fe Springs, you see what the LA economy could look like twenty years from now: lots of little companies in graphics, metal works, or plastics. If you go to a restaurant in these areas, you've got to wait a half-hour to get a table, the way L.A. was three years ago.
We rarely hear discussed in L.A. planning circles the issues of industrial policy and industrial zoning. What have you learned around the world about how local governments encourage industrial growth in their economies?
In successful areas — Fukuoka, Japan; parts of Taiwan; Manchester, England; or in the Galilee in Northern Israel — they figure out their intrinsic advantages in terms of international linkages, industrial strength, man­power and then figure out how to maximize those strengths, figuring that the shopping center, office buildings, and restaurants will follow from that. In L.A. we've done the exact opposite: we've served the restaurateurs, retailers, and lawyers before we've created any demand for their services.
What incentives and disincentives are or aren't being employed by municipalities in the region?
Certainly we can do much better in leveraging our ethnic diversity to help American companies export. The government can also play a role in identifying emerging industries and bringing them together in consortia or regional research organizations. We need to encourage the utilities and banks to get together to help these industries. These things don't necessarily require a lot of money but other regions and countries do them.
Simply making people aware of opportunities is important: in aero­space, there's been no effort to market the local aerospace companies to Boeing or Airbus, letting them know how our local companies can meet their needs. Instead, the economic development community, such as it is, spends its time telling everyone how screwed up LA. is.
But isn't there a fiscal aspect to this discussion? In the late 1980's economic development meant pursuing sales tax revenues in the form of auto malls or Price Clubs. How do you get a shift in thinking toward a more entrepreneurial form of economic development?
That's a really good point. Cities prior to the end of the state bailout felt that the quick hit was to do a Price Club. But I think a major paradigm shift is taking place: the retail market is saturated and the only way to get net wealth creation is to export services and products to other regions. You're going to have to find new ways.
A city like Burbank is beautifully positioned for the late 1990's. They're concentrating in two areas: entertainment and diversified manufacturing (with CALSTART and other activities). They will have not only a shopping center, but a thriving industrial base which will keep people shopping and bring money into the city. Property taxes will go up because there's a concentration of wealth-creating industries. Another good example is Cerritos, which has the big auto mall but didn't ignore the industrial side.
In dealing with these paradigm shifts, what role should local governments play in positioning themselves?
The first step, borrowing from the research of David Friedman, is mapping what you have in your area that's been growing. Then, establish a direct dialogue with the managers of those operations and find out what will help them.
How do you react to the notion that redevelopment agencies should devote more of their resources to low-income housing and social services?
There's nothing wrong with affordable housing development and I think that is something we need to push. But I would stress that they have to provide employment for those people so they can provide any kind of housing. Right now, CRA is seen as providing fancy buildings for lawyers. I personally think we'd be better off without half of the buildings downtown and instead renovating what we do have.
What would you like to see from a Downtown Strategic Plan for Los Angeles?
Firstly, we need something to make downtown friendly to human beings. You've got the elements of a very vital downtown — Chinatown, Little Tokyo, Union Station, Bunker Hill, the traditional business district. But it's so hostile to go from one to the other that no one would want to go there. Secondly, I would put money into restoring the older buildings, while taking advantage of the sunlight and climate of L.A. And thirdly, we should say there's nothing wrong with light industry being concentrated downtown — it's one of the great advantages of L.A.
I think the whole idea of a vertical city with white people in the office towers and the crummy stuff crumbling in the outskirts is terrible. Downtown L.A. feels terrible — it isn't alive, except in pieces that are disconnected from each other.
Does the City of Los Angeles have an economic strategy?
No, we don't. Half of our local leaders are trying to be the Walid Jumblatts of L.A. — little tribal leaders with 15 followers and Uzis. We have a business establishment that is disconnected and brain-dead. The growth parts of the economy are not energized and in the process yet, which is what I'm working on. And planners have always been looking at how we manage the explosive growth that will happen anyway, and now they have to look at how to generate growth.
We do have a professed economic strategy in RLA. Could you comment on the strengths and weaknesses of that effort, and discuss how you would change it?
I think RLA obviously doesn't have a strategy. It is essentially a PR device for large corporations to pay blood money to make up for the fact that they're leaving the region or dissolving into thin air. The PR role has some value in the sense that the city's not being completely abandoned.
But I don't think Uebberoth has a strategy — he's not a strategic thinker. He likes to "do things" but he doesn't seem to have a grasp on what he wants to do. Uebberoth is an authoritarian figure who is a symbol of another epoch in Southern California and I don't think he's up to dealing with the new realities of Southern California both in terms of the structure of the economy and demography.
Rebuild L.A. is unfortunately becoming a counter-bureaucracy and, worse, an excuse not to undertake grassroots efforts that might be more effective. I get calls all the time from groups who wanted to do things after the riots who felt frustrated trying to reach Rebuild LA and get involved.
I would have talked first to the local "Inc. 500" companies — all the fast-growing private companies — and asked, "What we should do to help you and to create more of you?" The solution is not to get more ethnic pleaders but to get more ethnic wealth creators, and I don't think they're doing that.
What would be the characteristics of an elected official who would give you confidence in these areas of wealth creation?
First, I'd like to have someone who defines himself as an Angeleno, not as an ethnic group. Then, I'd like to have someone who gets out of the world of the lobbyists and goes out of his way to listen to business people. Mike Woo won't talk to anyone right now who's not ready to write a $1000 check — I'm deeply disappointed in Woo, who should know better.
How somebody runs for office tells you a great deal about what kind of leader they'll be. Bill Clinton, for all his problems, did go out and talked to all sorts of people for years, so when he talks about the economic distress in the country, he has a sense of reality. I don't get a sense that our local officials do anything but talk to the same old suspects.