The Southern California Association of Governments (SCAG), in its ongoing quest to bring about meaningful regional cooperation and stave off state-imposed regional governance, has started work on an unprecedented "Regional Comprehensive Plan" (RCP).
This effort, which will involve the participation of hundreds of public and private sector representatives in the coming months, is a process many regional leaders have been slow to grasp or embrace. With the RCP derided as just "another of SCAG's toothless plans" by some and praised as "the new wave of regional planning" by others, just what is SCAG trying to do, and what could it mean for planning in Southern California?
Article by Kenneth Bernstein, Editor of The Planning Report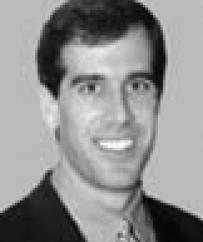 In the RCP process, SCAG is placing a new emphasis on localized planning from the subregions.
Why the RCP?
The RCP had its genesis in SCAG's upcoming deadlines for updating its mobility, growth management, air quality, and housing plans. At the same time, the 1990 census called into question SCAG's earlier population projections for the six-county SCAG region. By 1990, the region already had a half million more residents than SCAG had projected for that year, leading SCAG to adjust its year 2010 regional population projections from 18.3 million residents to 21 million.
Though press accounts trumpeted the new projections, they ignored the comprehensive planning effort the numbers were meant to justify. Other commentators tore into the assumptions behind the numbers, arguing that the depressed local economy will slow our local birth rate and increase out-migration from the region. SCAG demographers retorted that they have already adjusted their projections to account for the slow-down in the economy.
The enormity of the new numbers led SCAG to reexamine the way it planned to update its mandated elements. As West Hollywood Council­woman Abbe Land put it, "Planning growth without looking at water, the economy, and the human side of the equation would be an ineffective exercise."
Keeping Sacramento at Bay
But perhaps a more important (though often less explicitly stated) force behind the RCP is SCAG's need to demonstrate that a home grown brand of regional cooperation can make state legislation on regional governance unnecessary. "SCAG felt it important to demonstrate what local governments could do on their own," says David Stein, the regional planner spearheading the RCP for SCAG. "It was felt important to protect local autonomy against some imposed mechanism from Sacramento."
Many of the smaller localities active in SCAG are typically the most skittish about the State eroding their land-use powers. "It's definitely an alternative to the purely top-down form of regional government that was being discussed," says Mark Winogrond, Culver City's Community Development Director.
A Mega-Plan
The RCP, which is structured like a locality's general plan, will contain a total of 14 elements. "By doing everything at once," says Sharon Wood, Claremont's Community Development Director, "we can make sure that all of the parts work together, not just the big four elements."
SCAG has farmed out several of the elements to other organizations. For example, the Metropolitan Water District is preparing a Water Element, the Bureau of Land Management is spearheading the Open Space and Resource Management Element, and the United Way is undertaking the Human Resources Element.
The Regional Institute of Southern California (RISC), chaired by former L.A. City Councilwoman Pat Russell, is coordinating the first-ever Economic Element. This element will focus on the deeper structural changes in the regional economy, while also developing strategies to address the education and training of an increasingly diverse labor force.
Assuring that all 14 elements work together is a Strategic Element directed by a 70-member Strategic Coordinating Committee of public­and private-sector leaders. This committee will have three subcommittees charged with examining three key linkages between the elements: 1) the nexus between employment and education; 2) linkages between infrastructure, the environment. and urban form; and 3) the planning process, finance, and implementation.
The RCP also aims to resolve conflicts and contradictions between existing regional agencies. "This process has the potential for forcing important discussions among key agencies," says Mark Winogrond. '"For example, LACTC was ready to impose a hefty TDM (transportation demand management) ordinance, while AQMD was preparing a major TCM (transportation control measures) program. SCAG's Regional Comprehensive Plan will force them to come up with one program."
A New Role for Subregions
In the RCP process, SCAG is placing a new emphasis on localized planning from the subregions. something Abbe Land characterizes as a "bottom-up, top-down approach." SCAG has allocated $4 million to pay for consultants who will assist Southern California's 14 subregions in meeting the plan's requirements. SCAG thus far has entered into Memoranda of Understanding (MOU's) with only four of the subregions, including the San Bernardino Association of Governments (SANBAG) and the Western Riverside COG.
The Tri-Cities Association of Burbank, Glendale and Pasadena will constitute a sub-region, as will the Westside Summit (a heretofore informal organization of Westside cities). The City of Los Angeles will become a subregion unto itself, to the chagrin of some. "Los Angeles is a sprawling, amorphous. non-contiguous government entity," says Mark Winogrond, "and insofar as the city is its own subregion, we're perpetuating the largest problem."
Orange County — always suspicious of its neighboring counties — has opted out of the process altogether and, according to SCAG officials, wants to secede from SCAG to form a single-county Metropolitan Planning Organization.
Participation from other areas seems more likely. "If we (in Culver City) don't participate, there's going to be a new Regional Comprehensive Plan anyway," says Winogrond. "So we'd rather be on the inside influencing the process." The City of Los Angeles' participation has been somewhat lukewarm in the RCP's early stages, but may increase as the plan progresses.
To many, the subregional planning effort is what distinguishes the RCP from SCAG's prior plans. "This whole process is different from anything SCAG has done before," says Pat Russell. "Usually, SCAG's plans are prepared by staff and then approved by elected officials. Here, they've involved local elected officials and private sector leaders from the beginning."
Part of this exercise is to convince localities to use a common set of projections throughout the region. Then, in the first round of discussions, the subregions will be addressing issues such as joint transportation strategies, housing, air quality, and water.
In areas where subregional planning has already taken hold, the RCP's subregional discussions may go further and generate significant cooperation on major planning issues. "We're looking at joint (county and cities) review of major development projects," said David Gunderman, Assistant Director of the Western Riverside County Council of Governments. "We're also studying a uniform transportation mitigation fee which would capture 25% of the overall cost of transportation projects.
Can SCAG Bear Its Teeth?
Despite the new, participatory look, SCAG's many skeptics remain convinced that this voluntary Council of Governments lacks the ability to enforce its plans. To answer its skeptics, SCAG cites the buy-in that it expects from local governments through its planning process.
But SCAG officials also cite new teeth in the federal 1990 Clean Air Act, which requires that the region's transportation improvement program (TIP) be certified each year to be in conformance with federal clean air requirements. If a county's transportation agency fails to meet this yearly requirement, it could lose federal funds, and AQMD can step in to write the TIP itself.
Furthermore, agencies may only count transportation control measures that are legally committed, with a secure funding source. And under the new federal Intermodal Surface Transportation Efficiency Act (that's ISTEA, commonly pronounced "Ice Tea") and the Clean Air Act, citizens and environmental groups can now sue for non-performance under these requirements.
Whether the feds or AQMD possess the political will to use these teeth is anyone's guess. However, the yearly conformance requirement could lead SCAG or AQMD to weigh in against many of L.A. County's big-ticket rail investments, which take years to come on line to yield emissions benefits. If this occurs, the beneficiaries could be alternative programs which reduce emissions more quickly, such as transportation demand management (TDM), telecommuting, and rail or bus electrification.
The RCP Outlook
SCAG expects to go public with drafts of its mandated elements by December. "I'm skeptical, too," says Sharon Wood, Community Development Director of Claremont, "because it's just a huge project for that organization to do in such a short period of time." Many local officials believe that the RCP's timelines will be extended, or that much of the plan's real detail may not come until next summer.
Some officials are complaining that the RCP is simply too large and unwieldy to be a forceful and understandable tool for regional planning, a claim which SCAG's partisans dispute. "Yes, it's a mind-boggling process," says Pat Russell. "But folks, we live in a mindboggling region, and if you can't even deal with looking at it, how are we going to live in it?"
But for true regional cooperation to become a reality, SCAG first has to overcome its own image problem. "SCAG has a lot of baggage," said State Office of Planning and Research Director Richard Sybert in an interview with The Planning Report earlier this year.
With the Sacramento crowd pre­occupied this year with other matters, the Regional Comprehensive Plan offers SCAG another chance to shed that baggage on its own, but the bags look very heavy for now.