In 1989, the citizens of Pasadena passed a Growth Management Initiative which capped commercial de­velopment at 250,000 square feet per year and new multi-family housing at 250 units per year. As Rick Cole, Pasadena's Vice-Mayor, discusses with The Planning Report in this interview, the initiative has profoundly restructured Pasadena's de­bate on development issues.
Cole has had a varied career, having served as a Contributing Editor of L.A. Weekly, co-founder of Pasa­dena Weekly, senior deputy to L.A. Councilmember Richard Alatorre, and the first Executive Director of the West Hollywood Marketing Cor­poration. He was first elected to the Pasadena City Council in 1983 and is scheduled to become Mayor in May 1992.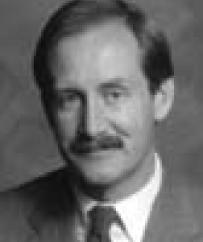 Cole: Los Angeles is an example of a city where everyone lost track of their jobs — politicians were micromanaging the Planning Department, and the Planning Department was struggling feebly to enunciate a vision.
As a Pasadena City Councilmember active in land use and growth man­agement, what is the current orien­tation of your City and what lessons can you pass on to the rest of the Los Angeles basin? 
We're at a turning point in Pasa­dena. I supported — and the voters approved — one of the toughest growth limitations enacted in Southern California. As a result of the court settlement on a challenge to that initiative, it goes back on the ballot in November 1992. 
But the divisive issue of "how much" growth Pasadena will allow is being superseded by three other questions: what kind of growth, where do we want it, and what is the quality of the growth we allow?
Increasingly the question of "how much" growth has become moronic and misleading. You can't have too much positive growth and develop­ment, but you should not allow any negative growth and development. The challenge is defining what is good and what is bad. 
How is Pasadena going about defin­ing that? 
The City is embarking on a funda­mental reexamination of these issues in revising its general plan, adopted in 1976. As we begin that reevaluation, it's become clear that we need to have a better balance than what we saw with the binge of speculative office space development. 
For example, we are seeing plan­ning processes leading to consensus support for "directed development" Our award-winning "City of Gardens" ordinance is overcoming resistance to multi-family development by im­proving the character of that development. Without significantly reducing densities, we've dramatically en­hanced the livability of the new units we're building. 
We've also been very successful with our Civic Center Master Plan. We've already seen the rehabilitation of a 140-unit SRO development and a new Police Building designed by Robert Stem, and we're moving for­ward with a new Water and Power Building. 
The Janss project of 350 units (of which 77 are for very-low-income) on the proposed light rail line is an outstanding example of a public-pri­vate partnership. It's had strong support because it concentrates the density downtown, where those resi­dents will support Old Pasadena. 
Old Pasadena is our oldest success story, and next year we will see the debut of the One Colorado project, started by the late Doug Stitzel. Finally, we're involved in planning for the Playhouse District, an arts, culture and retail district.
If appropriateness is your standard, the political issue is who makes that determination in a world of politicians, neighborhood groups, developers, and planning staff? 
We're seeing positive leadership from all sectors and a clearer defini­tion of people's roles. Los Angeles is an example of a city where everyone lost track of their jobs: politicians were micromanaging the Planning Department, and the Planning De­partment was struggling feebly to enunciate a vision. That's obviously backwards, and in Pasadena we're seeing emerging Council leadership on a vision for where the community needs to go, and professional plan­ning leadership on how to achieve that vision. 
Councilwoman Katie Nack (an architect) and I are chairing the Gen­eral Plan Committee, and that was a conscious decision — the leadership had to come from elected officials. We decided not to hire an outside consulting firm to write the general plan, but we're spending $200,000 to educate and involve the public in the process. 
Where do community planning boards and design review boards fit in?
Pasadena has an extraordinarily sophisticated citizenry, and they'll continue to play a role. In the current climate, there is a growing recognition, first, that citizen commissioners and community leaders need to re­flect the tremendous diversity of Pasadena, and second, that they need to present a positive vision rather than micromanaging city staff. 
Like other communities, Pasadena was becoming gridlocked by over­lapping plans and increasingly lengthy and subjective reviews by a gauntlet of commissions — planning, design, cultural heritage. We're working on simplifying reviews to achieve our goals. My motto is "Tough rules, simple process." 
The region's transportation and in­frastructure investments are predicated on joint development and de­velopment near transit stations. Is your growth management program consistent with a transportation in­vestment meant to encourage growth along corridors? 
The Janss project is an example of the evolution of Pasadena to what is being called "neo-traditional plan­ning." Architects and planners are rediscovering that cities should be built around people, not cars. They are moving away from single-use zoning to multi-use development, from suburban sprawl to town centers.
Because we have retained much of our pre-World War II urban fabric, Pasadena works as a neo-traditional city. That's why Old Pasadena has been such a success. As we redis­cover the utility of pre-automobile street and alley grids, we're going to see cities like Pasadena prospering from the new public transportation corridors such as the Blue Line, scheduled to be extended from Union Station to Pasadena.
How do your growth management efforts square with other regional planning efforts? 
First, Pasadena is traditionally an insular and largely self-contained community — that's both an asset and a liability. On the positive side, it has allowed us to develop community identity and self-sufficiency. 
On the less positive side, we haven't participated in what's gone on around us in the region. That's beginning to change — we're talking much more with LACTC and with neighboring cities, and we're playing a more prominent role in the Metropolitan Water District, SCAG, and the League of Cities. 
Second, we see ourselves less as an integral part of a regional solution than as a specific model for how cities can begin being part of the solution. 
What we're beginning to see from neo-traditional planning is that part of the problem are regional jobs-hous­ing imbalances that force people to drive everywhere. By reestablishing Pasadena as a city of 135,000 that works, we can play a significant role in reducing the number of people driving from city to city to work and shop. 
Have you looked at the growth man­agement proposals from the state government? 
We think it's too soon to tell what will emerge from Sacramento. We're focused more on applying integrated planning at the local level – of transportation, economic develop­ment and more traditional planning — so that we construct cities that work.
Finally, could you comment on the appropriateness of regional entities such as LACTC, SCAG and AQMD? Do they function successfully for Pasadena? 
Not to be too irreverent, but some of these macro agencies remind me of another macro entity called the USSR. The notion that these clumsy behemoths merging together will create a lean, mean growth management machine is ludicrous. 
Clearly, transportation, air qual­ity, water resources and urban plan­ning issues must be integrated to­gether to build livable cities. But livable cities are not at the scale of 15 million people — livable cities are at the scale of Pasadena or Santa Monica. It's at this scale that our problems will be solved rather than by merging these gigantic planning bureaucracies.