"Jobs-housing balance" had the potential to reorganize housing and job development in subregions of Southern California. This has been thrown into question as the Southern California Assocaiton of Governments has distanced itself from utilizing jobs-housing balance. Kenneth Bernstein, Editor of The Planning Report, explains how the concept would function and what it could entail for housing-poor subregions.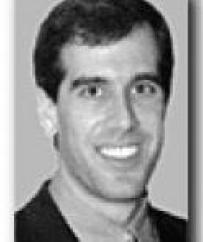 "Developers: SCAG's new focus is on reducing trips, not on reshuffling jobs and housing opportunities."
The Southern California Association of Governments (SCAG) has backed off of its 1989 plan to promote "jobs-housing balance." What just months ago promised to bring about major changes in the nature of growth in Southern California has been reduced to a policy goal and a useful catchphrase.
The Road to Retreat
Jobs-housing balance became policy in February 1989 with SCAG's adoption of the Growth Management Plan (GMP). The GMP was designed to move the ratio between jobs and housing units in each subregion closer to "balance," with the goal of allowing workers to live closer to their units. SCAG officials believed this strategy, shifting 5% of future housing units to "housing poor" subregions and 9% of future jobs to "job poor" subregions, would reduce traffic congestion and air pollution.
But as implementation began, several drawbacks of jobs-housing balance emerged, particularly in workshop discussions held by the City of Los Angeles (for critical commentary on jobs-housing balance, see here). Among the criticisms were: that a single ratio of jobs to housing units did not address the relationship between job salaries and housing affordability or otherwise guarantee that individual persons would live near their work; that jobs-housing imbalances would prove self-correcting overtime; that deconcentrating job growth would run counter to public transit strategies; and that actually shifting new housing units and jobs would prove unworkable.
These and other issues were addressed by a Growth Management and Transportation Task Force, charged with reviewing issues affecting the sweeping Air Quality Management Plan (AQMP), which incorporates the GMP. The Task Force, consisting of officials and private sector representatives from throughout Southern California, reassessed jobs-housing balance with an eye toward improving its workability.
The Task Force ended up accepting the argument of the GMP's critics, that jobs-housing balance represented only one of many ways to reduce traffic congestion.
SCAG officials today have also changed their tune. "Jobs-housing balance is not a goal in itself," says Arnold Sherwood, SCAG's Community Development Director. "It's a means to a goal: congestion relief."
As a result of the Task Force's recommendations and their subsequent approval by the SCAG Executive Committee, the 1991 AQMP revision will contain an alternative growth management program, one that significantly changes the focus of jobs-housing balance. "The major focus of growth management… should be VMT (vehicle miles traveled) reduction," says the Task Force Report.
"Son of Jobs-Housing Balance"
SCAG in its project evaluations will now consider VMT reductions as equivalent to improvements in jobs-housing balance that would lead to the same VMT reductions. Each SCAG subregion will not only have goals for jobs-housing balance, it will also have equivalent VMT reduction goals. To achieve these reductions, SCAG suggests that cities pursue policies such as mixed-use, flex-time, parking surcharges, or peak-hour transportation pricing.
SCAG was forced to shift course largely because it could not implement its original plan effectively. Localities loathe to join "subregional entities" that shifted jobs or housing into their cities, jealously guarded their land-use prerogatives. "Local governments, those people making the decisions, didn't look forward to implementing that kind of plan," says Tom Nielson, Vice Chair of the Irvine Company.
Because localities feared the AQMD's sweeping powers, the new growth management measures will be implemented not through regulations, but through voluntary participation. The Task Force left open the possibility that if voluntary compliance falls below expectations, a rulemaking procedure could begin in 1994.
To achieve the desired results, the Task Force recommended that, "Market incentive programs should be the primary strategies for job/housing balance policy implementation in the 1991 AQMP revision." It has proposed a demonstration project of market incentives to promote job growth in housing-rich Western San Bernardino and Eastern Los Angeles and to promote housing development in the job­rich South Bay area.
For developers, this "Son of Jobs-Housing Balance" plan will mean that in evaluating projects local governments will focus on strategies to reduce VMT and the number of trips. The way a developer achieves this reduction may or may not include a shifting of jobs or housing opportunities. One could, for example, achieve VMT reductions through design criteria, such as
"pedestrian pockets" or village centers.
SCAG's changes address many of the initial problems with jobs-housing balance. For example, in response to the criticism that a single ratio fails to consider whether the housing unit were affordable to workers in the area, the Task Force report contains a statement that "assessment of job/housing balance implementation should include comparison between housing affordability and job type."
But in taking the useful step of making VMT reductions and jobs-housing balance synonymous, SCAG may have undercut a useful by-product of its original strategy: jobs-housing balance was a stick, albeit a dull stick, to prod the "housing-poor" localities to allow more housing. With this change, transportation strategies may substitute for housing production.
What Will Be The Substitute?
Localities may face difficulties in using transportation measures to substitute for jobs-housing balance. Arnold Sherwood of SCAG explains that for purposes of substitution SCAG will only credit localities with VMT reductions over and above the reductions achieved through the Transportation Control Measures (TCM's) that are also part of the AQMP.
But because the TCM's are not a menu of options—localities are required to undertake all of the strategies to the extent feasible—few additional transportation substitutions will be available.
Finding good substitutes for jobs-housing balance is critical because SCAG has retained the extremely ambitious goals of the original Growth Management Plan. Jobs-housing balance accounted for 35% of the VMT reductions in SCAG's Regional Mobility Plan, and the AQMD was counting on jobs-housing balance to provide fully one-third of its overall emission reductions from transportation, land use, and energy conservation measures.
It is little wonder, then, that environmentalists are skeptical that the needed traffic and emission reductions will actually occur. "I think it's a piece of fluff," says Veronica Kun of the Natural Resources Defense Council. "What SCAG is really saying is, 'We don't have a clue. We don't know how to do this.'"
What's Left of Jobs-Housing Balance?
Jobs-housing balance has not been abandoned—it will remain a measure for localities to implement. The City of Los Angeles earlier this year adopted a policy implementing jobs-housing balance with language that closely mirrors the new SCAG line.
According to Planning Director Ken Topping, the City will incorporate jobs-housing balance into all of its planning processes. For example, the recently passed sewer allocation ordinance lists jobs-housing balance as one of the ways projects can gain priority for allocations.
More importantly, none of the changes discussed here have yet gone into effect. The old Growth Management Plan remains on the books until next year, and will continue to be used by SCAG in reviewing projects until the policy is officially modified for inclusion in the 1991 Air Plan.
Despite the changes, SCAG's original proposal has also left a strong legacy. The threat of a jobs-housing balance hammer lingered just long enough to make "jobs-housing balance" into the planning catchphrase of the 1990's. In the City of Los Angeles, jobs-housing balance has been cited in megaprojects such as Central City West, Playa Vista, and Porter Ranch not only to sell the projects themselves, but also to promote a host of sound planning concepts, ranging from village centers to affordable housing.
The Growth Management Plan will not, as some may have feared, lead to a heavy-handed regulation of the locations of new jobs and housing. But neither will it, as SCAG may have hoped, provide the successful hook for regional cooperation or become SCAG's raison d'etre.
The failure of SCAG to bring us regionalism under the jobs-housing balance umbrella may hasten State-mandated regional governance, as exemplified this year by Willie Brown's AB 4242.
And so, out of the limitations of jobs-housing balance may rise the planning story of 1991.