As part of its continuing efforts to cover land-use regulation throughout Los Angeles County, The Planning Report, focuses on West Hollywood this month. With 40,000 residents living in 1.9 square acres, this creative city, incorporated in 1984, is the most densely populated city in California. The Planning Report recently met with Mark Winogrond, Director of Community Development, to discuss the land-use environment. Winogrond joined the City shortly after its incorporation; his background includes senior planning positions in San Francisco and Lawndale.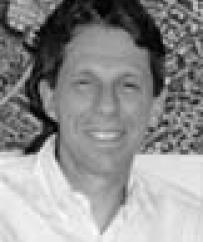 "We have a joke that the only thing we can offer developers is uncertainty... Everything is discretionary."
For such a short lifespan, West Hollywood certainly has an enduring history of land-use regulation.
In fact, one of City's first steps was a comprehensive moratorium on all development. When the City first started, it was like a runaway train. Suddenly we were responsible for the controls, and the public was demanding that we change the fabric in the windows of the dining car while we could not even find the steering wheel! Our first attempt was an interim zoning ordinance which attempted to reflect the neighborhood's needs. It downzoned the City, put into place very tough pedestrian-oriented urban design controls in commercial areas, and outlawed mini malls. Subsequently we embarked on a 3 year general plan which was adopted in June, 1988. The plan married urban design controls with land use controls, and sets quality design standards for future development.
Our standards are very specific. We might make reference to a program which is essential for every part of the City except Sunset Boulevard. For such a tiny city, we discovered four distinct areas. There is the Sunset strip with shops leasing at $5.00 per square foot; the avenues of design around the Pacific Design Center; the Studio district around Warner Studio, and the Santa Monica Boulevard commercial area.
In all, there are 175 restaurants in 1.9 square acres. We also met with all of the special interests: 7,000 Eastern European immigrants, a Jewish and senior population, and gay and lesbian groups which account for approximately 30% of the population.
In addition to the general plan, we pursued an economic development strategy whose emphasis was to retain the current businesses operating in the City. Original estimates placed the city's revenues at $10 million in our first year. It turned out to be closer to $20 million and now we're at approximately $35 million in total revenue. We're doing fine financially.
How would you characterize the development environment?
There is an enormous amount of pressure to develop here because of our location. The City is not built out, but it's a terribly difficult place to develop. Our attitude is that we don't want you unless you agree to develop by our rules, and even if you agree to our rules, we'll probably give you a hard time. Developers have no constituency in the process, no clout. They are routinely turned down by the Planning Commission.
The City grants no variances, so no one, for instance, can come in with less than the amount of parking required. It's partly because we are still reacting to the laissez-faire system that the County allowed.
Do you think that this is one of the most highly regulated cities in the state?
Definitely. And it's fairly sophisticated. The Planning Commission is comprised of architects, planners, attorneys, engineers, and they set high standards. Some developers are intimidated by the process; others are familiar with the system, they hire representatives who know the system, and they know it's going to be bruising. But it's worth it for them.
What residential development is occurring in West Hollywood?
Most of the residential development we are seeing is condominiums. What we do not see are condominium conversions from apartments because of our extremely strict rent control regulations.
If your regulations are too strict, few projects will pencil out.
Exactly, that is why it is a creative balancing act. For example, we exempt new construction from rent control. And we have a very tough inclusionary housing policy which requires that 20% of all units be devoted to low and moderate income housing. Our research indicates that other cities throughout the country thwarted new housing opportunities because developers could not afford to give up 20% of the units and still have the projects pencil out.
So we require 20%, but we tum around and offer it as a bonus to the developer. In essence, we say you can build 120% of your allowable density in order to keep the 100% market level units as long as you build 20% more for low and moderate income.
It's a strict program, and the units have to be evenly dispersed throughout the building, but it's worked quite well. The inclusionary program especially benefits senior citizens.
And for smaller projects under 20 units, we allow developers to pay a fee in lieu of building the units. This money goes into a housing trust fund. Many developers design projects specifically below our cap in order to pay the fee because, particularly with condos, it's more complicated to build the inclusionary housing.
What we did two months ago was dramatically increase the inclusionary fees, because we felt the amount we were receiving did not reflect the amount it cost to build a unit. The new fee is approximately $35,000 per unit.
What are your current regulatory efforts focused on?
Currently there are three main priorities. The first is our recently amended inclusionary fees. Second, we put into place a comprehensive exaction system. And finally, we are rewriting a new zoning ordinance. We now have a draft of the ordinance that is in hearings before the Planning Commission. It implements the vision of the general plan.
Are you considering mixed-used development as part of the zoning ordinance revisions?
We have explored mixed use from the start. We have mixed-use standards in the interim zoning ordinance, and the best example is a project across from City Hall which has one street level of retail, two levels of office space, and two levels of residential. Mixed use has been a traditional vehicle for lower income housing. We have been giving incentives for mixed-use development by providing a floor area ratio bonus of ½. On Santa Monica Boulevard, the FAR is 1 ½ : 1. For mixed use projects, it increases to 2. But what we are currently debating is offering a height bonus as we used to. Neighborhood opposition led to the elimination of height bonuses, and without a height bonus, the FAR bonus does not mean very much for a project.
And the comprehensive exaction fees?
We're only the second city in Los Angeles after Santa Monica to implement them. No other cities have fees for open space or child care. We started on this two years ago and realized that the only way these fees would survive court tests was a comprehensive justification study.
The nexus study took 1 ½ years. It's a difficult study. For instance, we had to estimate the actual child care needs and costs as created by new development. The study was extremely thorough and nobody has even thought of challenging it. The fees are now in place and are actually substantially lower than what the study justified. The exactions are all for new commercial development by square foot except for our transportation fee which also pertains to residential development.
For new commercial development, the comprehensive fees total between $6.00 and $6.50 per square foot depending upon whether there is an arts fee.
At least developers have some certainty in knowing what the fees are.
Yes, but they have no certainty in knowing what the development will be like. We have a joke that the only thing we can offer them is uncertainty. They don't even know what the size of the project will be.
They know the zoning and FAR.
But they have no idea whether they will get that. No project is approved by-right. Everything is discretionary by the Planning Commission over 10,000 square feet for non-residential or over a duplex for residential. Public hearings are contentious; we notify all tenants and property owners within 500 feet.
And the neighborhood groups are very organized and very sophisticated. These groups were initially satisfied with the regulations because they were such an improvement over what the County allowed. But now they fight projects and challenge the regulations that these projects adhere to. That is where the fight lies because projects can end up with less density and lower heights than even the regulations stipulate.
The philosophy of the City staff is that it will always recommend approval if a project meets City requirements. A project goes to the Planning Commission where it meets the community needs, meets the zoning ordinance and we'll recommend approval, but the staff will get beat up by neighborhood activists for being the stooge of the developer.
Are you concerned that this uncertain process will lead to higher costs?
Yes, but new construction costs are so high that it's not an issue of affordability. These units are affordable to a market for whom affordability is not an issue. It may be the difference between $1500 and $1650 for a two bedroom rental.
The City most recently faced stiff opposition on the development of a civic center. What planning issues were involved?
This is a good example of the City not fulfilling its dreams. There were two competing initiatives on the ballot; both of them passed. One was to allow the Civic Center to be built, and the other was to prohibit any building in the park. The prohibition initiative passed by 157 more votes. Civic centers are always easy targets; people say, "keep the bureaucrats from building a Taj Mahal." It lost because of its political vulnerability.
What are the lessons for the planning process?
The lesson of that project is that since civic centers are inherently vulnerable, you should pick a site that doesn't have any other soft spots. Some people voted against it because we were building in a park even though we were ultimately expanding the amount of park land.
It was a grand project, which started with an international design competition with Cesar Pelli, and we were already in the working drawings. Now we are going to start over and look for a new site.