The past two months have redefined the state's infrastructure and transportation priorities. The state budget's slashing of transportation project spending, followed by the subsequent budget impasse and the Minneapolis Bridge collapse, send seemingly contradictory messages about the way governments have been prioritizing infrastructure. In the following TPR interview, State Senate Transportation Committee Chairman Alan Lowenthal minces few words when describing the events of the past few months, nor the challenges of the next few.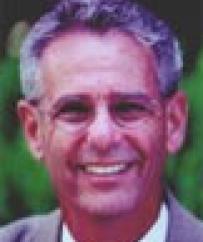 Since the bridge collapse in Minnesota, conflicting accounts have been given regarding the current condition of California's bridges. Hundreds of bridges have been rated "deficient" in California, yet Caltrans insists they are safe. Senator Boxer took Caltrans to task for that assessment. What's your view? How safe are California's bridges?
For one thing, we have deferred maintenance for so long that we are just now beginning to catch up on the deferred maintenance. We're doing most of it as retrofits, primarily for earthquakes. However, it's hard for us to know the overall condition of our bridges. The Senate Transportation Committee held a hearing on August 21 on the condition of California bridges with Caltrans, an expert from UC Irvine, and local and regional transportation agencies.
Caltrans did not provide a clear definition of what is a structurally deficient bridge. While Caltrans stated all bridges in California are safe from a total collapse, "structurally deficient" could mean anything from peeling paint to serious structural damage.
We have 69 bridges in California that do not have any redundancy. Redundancy means that if one part of the bridge has a problem, the entire bridge will not give out. The Minneapolis bridge also had no redundancy.
What about our process for inspections? The bridges in Minnesota had yearly inspections, yet the bridge still collapsed. Just because we're told that there are yearly inspections, doesn't mean we know the quality of the inspections. It is my understanding that most of the inspections on California bridges are done by visual inspection. Only rarely do we bring in other kinds of technical equipment to inspect the bridges.
Where will the dollars come from for these needed repairs? Bridge safety was not an issue when the voters of California passed the Governor's state infrastructure bonds. What will be the source of funding for the needed bridge retrofits?
I don't know. In this year's California budget we have allocated about $4.2 billion of bond money for infrastructure. Only $13.6 million of that was for local bridge seismic retrofits. Most of the money is for local streets and roads, public transportation modernization, new highway construction, and maintaining state highway operations. There is little in there for bridges.
For new bridges, we have to look at public-private partnerships as a way in which we fund highway projects. But that doesn't apply to existing bridges. While we do have tolling along the Bay Bridge, and the Golden Gate, I don't see placing tolls on the thousands of existing bridges that we already have in California. So, we have to figure out a way to fund bridge repairs, either through bonding or an increase in the gasoline tax. Without some kind of identifiable funding stream, we're not going to be able to deal with bridges for a long time in the state.
Washington Post Columnist Neil Pierce's column recently called for a federal gasoline tax to help fund the repair of the nation's bridges, an idea that President Bush quickly shot down. Is there any chance of a federal gas tax increase? Would any of those funds come to California?
The federal government will not do anything until after the 2008 elections. We're not going to see any new resources for funding infrastructure from the federal government until at least 2009 and then it will be just introduced. I don't see any change in the gas tax. I believe the president has said before that he would not entertain any rise in the gas tax until Congress changes its priorities. So, he's saying it's off the table.
California may try to increase its gas tax, but it's a very difficult proposition. If you look at that tax when we first built the great highway infrastructure in the 1950s and '60s, our state's tax would be over 2 times what it is today if we adjusted for inflation. I don't think anyone is asking for that much. The legislative analyst has told the Legislature, and will testify before our committee, that without at least a 10 cent per gallon increase-18 cents to 28 cents-we are not going to be able to deal with bridge safety and other maintenance of the California highway system.
Many in the state were surprised to see transportation funding that was supposed to be protected by Prop 1A being rerouted to the General Fund in the draft version of the state budget. What are the realities of preserving transportation funding priorities within the state budget going forward?
There are many of us who were very upset when the governor requested to take $1.1 billion from the spillover account for public transit. The Legislature agreed to go along with the governor's proposal in order to get a budget out.
Taking the money from transit is just trying to put on a band-aid and not dealing with the long-range effects.
You've worked for years in public office to create a balance between economic trade, mobility, and health out of the ports of L.A. and Long Beach. The ports are searching for ways to reduce emissions from ships at large, but what have you learned from ports around the globe that are applicable to the challenges we have at the ports of L.A. and Long Beach?
I think California is beginning to play a leadership role. However, in Europe and the Baltics they have already lowered the sulfur content they're using in their fuel. Maersk shipping line has already voluntarily reduced their sulfur content for ships calling on California. So we have voluntary compliance by at least one shipping line, and hopefully others will lower ship emissions.
What we need in the United States is a national policy because a California-only policy can only go so far. In Europe, cooperation exists between nations in terms of reducing pollution. We don't have that here, even between states. Right now, the ships and the owners of goods threaten, "If any state or any region changes anything, we'll just move our business someplace else." Since we do not have any national policy, as other nations do, we're frightened by these threats, and we're creating policy based on fear rather than what's in the best interest of the nation and what's in the best interest of the region. How do we protect our residents while also growing the business? I think that the real leadership has to come from California, and we have to set clear policies about reducing pollution.
When TPR interviewed Assembly member Hector De La Torre, he noted that one of your bills, SB 974, was an incredibly important bill for him and for the Legislature to pass. What is the present legislative status of SB 974?
SB 974 calls for a $30 per container fee to be paid by the owners of goods traveling in and out of California ports. Half of the fee goes to infrastructure and half to emission reductions. The environmental community, the environmental justice community, all the communities that are impacted by pollution, both in Northern California and in Southern California, have all identified SB 974 as the most important bill in this year's agenda. We're also seeing that SB 974 is a statewide solution. Pollution does not exist only near the ports but impacts an entire region. SB 974 places great emphasis on rail, trying to reduce truck traffic on freeways. You're not going to solve the problem of port pollution in Southern California without also dealing with some of the congestion, air quality, and lack of grade separation from the Inland Empire. You can't just fix the ports; it won't work.
We need a funding stream that both promotes clean infrastructure and reduces emissions due to goods movement. Now, having said this, there is a lot of opposition. The bill has now moved through the Senate, it will be heard in the Assembly Appropriations Committee, and it's already received the first Republican votes for the bill on the floor of the Senate. I think that more and more people understand that it represents a partnership that addresses the unique needs of California.
It would be nice if there were a national policy to help, but there isn't. We are subsidizing the rest of the nation in terms of cheap goods for the rest of the nation by our public health and our tremendously overloaded infrastructure.
It's going to take us all working together, but I think SB 974 is part of the solution.