Collectively, the L.A. area's countless small manufacturing and light industrial firms make this region the nation's No. 1 manufacturing center; they fuel the local economy and add to the local tax base. But rising land costs threaten to push firms and their jobs elsewhere. TPR recently spoke about this trend with LAEDC Chief Economist Jack Kyser, who advises that Los Angeles should not be so quick to embrace a post-industrial economy.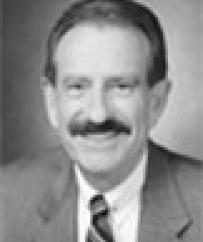 What challenges does this region face regarding the supply and provision of land for industrial use?
The challenge is that we are land-constrained in Southern California -a lot of people haven't gotten their heads around that-and when there is competition for space, industrial usually loses. People who want to build residential can bid higher prices, and a lot of cities want retail development because of the sales tax it generates. So industrial is the laggard in any competition for land.
A recent LAEDC report contends that "more than 40 million square feet of industrial space has been built and leased in Southern California in the last five year. But we need more, and there are fewer options for greenfield development in L.A. County." Elaborate on that point.
A lot of the demand for industrial is being driven by international trade. Looking at the two ports, last year they handled 14.2 million TEUs, and this year we're looking for 15.6 million. This demand is going to continue to grow. A lot of people would probably shrug and say that this amounts to nothing but imports and that it's bad. But a lot of these goods are actually designed and merchandised out of Los Angeles, made overseas, and then shipped in through the local ports where further processing takes place. So that is driving this huge demand. But anywhere you go, if you're trying to find big chunks of land, it's getting to be tough, even out in the western end of the Riverside/San Bernardino area.
The report also makes clear that industrial jobs pay an average of $17 per hour and represent 1.25 million jobs. In competition for land, why is industrial land being given the short shrift by our public leaders if these economic benefits are genuine?
They just don't understand what it means. To most people, industrial is sort of a dirty, unpleasant job, with a lot of environmental issues. But industrial in the context of modern Southern California is what you'd call light industrial. They're making a lot of electronics, medical instruments, drugs, apparel, furniture, metal fabrication, and a lot of these industries are relatively clean. Remember, also, the business base consists of small-to-medium sized firms. They're busy trying to survive, and they don't have time to go lobby the elected officials.
The other thing is that residential developers are very aggressive, and they're looking for any opportunity to find a building that they can convert to residential use, or if they do find some raw land, they can bid up the price. The irony is we need affordable housing, and the new housing that's being built certainly isn't affordable.
We're hearing a lot in the press about the need for affordable housing and land on which to build it. One of the myths you mention in the report is that industrial does not generate revenue for cities. What makes that a myth?
In a lot of industrial use, there is point-of-sale tax revenue, and if you want a really good example of that, you go to Vernon or Commerce or Industry, where industrial and manufacturing can generate sales tax revenue. The other thing that's important to think about is that they're creating middle class jobs with good wages and, often, benefits, and this money is then injected into the local economy. People go out and spend money in the retail economy. It's sad that a lot of elected officials just have no idea what industrial means to the future of Southern California.
One of the criticisms that the report addresses is the notion that industrial land use is incompatible with other uses. How true is this claim?
If you look at some of the modern industrial – take a drive to Carson and look at what Watson Land and the Carson Cos. have done, or go to Santa Fe Springs, where a lot of the oil fields have been recycled into modern industrial – many of them have nice landscaping, quite attractive buildings, provision for parking, and wide streets for the trucks to navigate.
I think modern industrial can be an asset to a community, and I think we're at the point where we have to think more out of the box. Maybe we can put an industrial use a half-level below grade and then put parking on top so we can conserve land. But modern industrial can be attractive, and sometimes it's a lot more attractive than the standard shopping mall.
What about the size of these parcels? The argument is that the small sites don't work for industrial, and there are also brownfield clean-up issues. How deep are both those challenges?
Brownfields are very difficult. We don't know what's in the land on some of the older sites around central Los Angeles, and people, I think, hesitate to get involved. But there are a lot of programs to help deal with environmental remediation. The other thing is that a lot of industrial land is in small ownership blocks.
Right now a challenge for any big development is that the cost of land is so high, people are chasing sites, and this makes it very hard to assemble space. So one of our regional managers, who covers South Los Angeles, has identified the need for 1.3 million square feet of modern industrial from firms that are in the area and want to stay if they can find the space. He's been trying to help them assemble space, and he just can't. He says at the end of the day, the land costs are so high, they just blow the deal.
What's the cost, and what industries are affected, if we fail to create an intelligent, progressive industrial land use policy in this area?
It's almost every type of manufacturing activity. That includes high-tech, electronics, aircraft and parts, pharmaceuticals, furniture, food – it's across the board. Look at our demographic situation. We have a very large Latino population, and unfortunately, there tends to be a significant dropout rate from high school. So what do these young people do with less than sterling educational training? They can go to a McDonald's, or they can go to a small-to-medium size manufacturer, who can do on-the-job training, send them to a community college and then – bingo! – they can get into the middle class.
LAEDC recently addressed the Planning Commission of the city of L.A. What did you tell the commission, and what do you hope they'll take away from your presentation?
I told them not to measure the health of manufacturing by just the job numbers. There has been a big push for productivity. They use a lot of temporary help and do a lot of what we call "domestic outsourcing," in which companies off-load the activities to other local industry sectors. Manufacturing works with the demographics, and it has a large impact on other business sectors, including accounting, law, marketing, and advertising. It generates point-of-sale tax revenue, and there are other city revenues, such as city permits and utility taxes, that manufacturing generates. And don't forget that manufacturing provides many inputs to other key local industries, including the motion picture industry.
So I am asking them to come up with a sensible, rational policy towards industrial land. Some areas of the city probably are so far gone in terms of conversion that we should just walk away and let them go. But we need to draw the line with other areas. And then, importantly, there are a lot of land uses in the city that are really marginal, especially along the I-5 in the northeast San Fernando Valley. We have to look at taking all land to its highest and best use.